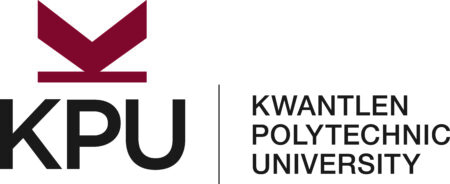 City : Surrey, BC
Category : 2372-English
Industry : Education
Employer : Kwantlen Polytechnic University - KPU
Kwantlen Polytechnic University
ENGLISH INSTRUCTOR – Competition ID: 2274
POSITION TYPE: Qualified Faculty List
POSITION START: As needed; open until filled 
KPU proudly offers all learners opportunities to achieve success in a diverse range of programs that blend theory and practice, critical understanding, and social and ethical awareness necessary for good citizenship and rewarding careers.  
FACULTY OVERVIEW:
Kwantlen Polytechnic University (KPU) is the fourth largest university in the province of British Columbia and serves communities in the South Fraser region and beyond.  A leader in innovative, interdisciplinary education with a teaching-focused mandate, KPU offers all learners opportunities to achieve the highest standards of academic performance. Our many programs of study provide applied learning and broad-based university education.  
Within KPU, the Faculty of Arts has over 6000 full-time students and over 300 faculty members from across the Humanities and Social Sciences. The Faculty of Arts includes 19 departments and 21 programs at the undergraduate and graduate levels. The Faculty is also home to two Canada Research Chairs: the first in Lifespan Cognition, and the second in South Asian Literary and Cultural Studies. Many of our programs offer opportunities for experiential education through practicums, co-ops, international field-schools and exchanges, service learning, community engagement, and research collaborations. For more information about the Faculty of Arts, please visit our website at: https://www.kpu.ca/arts.  
The Department of English offers a B.A. Major and a Minor in English. We also run first-year English courses for all students enrolled in degree programs at KPU (approximately 6,000 students annually, most of whom study in disciplines outside of English). Our small class sizes range from 25-35 students, and we embrace diversity, inclusion, and active learning in our classrooms. Our faculty members have a passion for teaching, a focus on transformative learning, and a commitment to the success of our students. Recruiting and retaining colleagues who reflect our diverse student body—55% of which is South Asian, East Asian, or of mixed ethnic background—is a long-term goal of our department.
POSITION OVERVIEW:
I. Qualified Faculty List
The Department of English at Kwantlen Polytechnic University invites applications for addition to the Qualified Faculty List (QFL). When on the Qualified Faculty List, candidates may be offered work should it become available. These contracts are categorized as an NR1 Faculty appointment. Candidates can find out more about the rights and responsibilities of NR1 faculty by visiting the KPU-KFA Collective Agreement.
For more information about the English Department and our Bachelor program, please see http://www.kpu.ca/arts/english.
More information concerning the working conditions for a faculty member are outlined in Article 12 of the Kwantlen Faculty Association (KFA) Collective Agreement
Successful candidates who are added to the Qualified Faculty List and who are offered work should note that courses will be offered in person, and candidates may be asked to teach on any of KPU's four campuses (Surrey, Richmond, Langley, or Surrey Civic Plaza campuses). 
Primary teaching duties may include a section or sections of ENGL 1100: Introduction to University Writing, ENGL 1202: Reading and Writing About Selected Topics: An Introduction to Literature, or ENGL 1204: Reading and Writing About Genre: An Introduction to Literature. Descriptions of these courses can be found at https://calendar.kpu.ca/courses-az/engl/.
Only in exceptional circumstances are Non-Regular Faculty called upon to teach upper-level courses. 
The position would come with an expectation of meaningful university service.
QUALIFICATIONS:
A completed PhD, or evidence of imminent completion of a PhD, in English or literary studies
A current record of, or potential for, scholarly activity/service
Evidence of teaching excellence at the undergraduate level
Experience teaching English at the undergraduate level in the past five years 
Preference will be given to candidates with: 
A two-year record of excellence in teaching (composition and English literature) at the undergraduate level
Demonstrated expertise in instruction of first-year academic writing
Experience teaching a diverse student body
Innovative, diverse, and inclusive approaches to pedagogy and scholarship
A focus on student success 
Dedication to a pedagogical culture of care and compassion 
Demonstrated commitment to departmental service
In addition to the above, training and experience in one of the following areas would be desirable: Latinx Literatures; AAPI Literatures; Middle Eastern Literatures; East Asian Literatures; Disability Studies; Ecocriticism/Animal Studies; Experiential and/or Service Learning; Rhetoric and Composition
APPLICATION REQUIREMENTS:
A complete application must include a cover letter, a curriculum vitae, a description of teaching philosophy, sample teaching evaluations, a sample course syllabus, a recent writing sample or a relevant publication, and a list of three references able to comment on your teaching and academic qualifications.
Applicants invited to be interviewed will be required to provide copies of official transcripts. 
This post is open until filled. 
 
Note to Applicants
The University welcomes and encourages applications from women, visible minorities, Indigenous persons, persons with disabilities, persons of any sexual orientation, and persons of any gender identity or gender expression. If you require an accommodation through our hiring process, please include your request in the application email. 
We thank all applicants for their interest in employment with KPU. Only those selected for an interview will be contacted.  
Kwantlen Polytechnic University is committed to protecting the safety and welfare of employees, students, and the general public, and upholding the reputation and integrity of the University. For this reason, final applicants will be asked to undergo a background check. 
  
All qualified candidates are encouraged to apply; however, Canadians and permanent residents will be given priority.