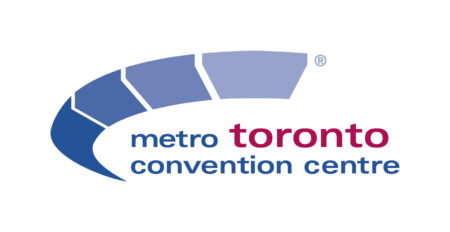 City : Toronto
Category : Full-time Salaried
Industry : Operations
Employer : Metro Toronto Convention Centre (MTCC)
| | |
| --- | --- |
| Department: | Engineering |
| Status: | Full-Time |
A multi-award winning facility, the Metro Toronto Convention Centre (MTCC) has earned a solid reputation as North America's leading Convention Centre, and has held over 18,000 events and hosted over 55 million guests since opening for business in October 1984. Covering over 2 million square feet, the MTCC is Canada's largest convention facility, boasting seven exhibit halls, two large capacity ballrooms, and a beautiful 1,232 seat theatre among its many assets. It also houses 70 fully furnished meeting rooms, and 167,000 square feet of beautifully decorated pre-function spaces.
The MTCC is conveniently connected to Toronto's Union Station railway and transit station through the Skywalk and is also accessible via the city's underground PATH system.
MTCC is a Crown Corporation of the Province of Ontario and is proudly governed and led by an executive management team and an independent board of directors comprised of senior private sector business leaders. The mandate of the company is to position the Centre as a world-class destination, while helping to generate economic benefit to the community and at the same time remaining financially self-sufficient.
The Metro Toronto Convention Centre prides itself on its professionalism, responsiveness, and dedication to making every event it hosts memorable for its customers and guests alike.
MTCC Facilities/Engineering department is currently recruiting for an Supervisor reporting to the Engineering management team. The ideal candidate should have strong leadership, team building and customer service skills while able to successfully work in a fast-paced work environment. This is a great opportunity for an individual looking to further their career in the Facilities and Engineering.
Job Description
Employee Relations:
Assists in maintaining safe environment for internal and external clients by recognizing, reporting and eliminating all health and safety issues in timely fashion.
Supports Assistant Engineering Manager, as well as Building Operators, assistant Building Operators and Painter in daily activities.
Assists with holding regular meetings with employees (Daily/Weekly updates).
Participates, by providing feedback, in performance review.
Provides guidance and technical support to staff.
Maintenance and Administrative Functions:
Provides direct and indirect support and services to customers. Consults with managers, staff and subordinates daily in resolving issues, collecting feedback and assigning work duties.
Receives service requests (via "Maximo", Log report, or directly), evaluates, prioritizes, and assigns them through Maximo.
Administers with Engineering Admin Assistant the Purchasing / Accounting functions of department
Administers with Assistant Manager the Work Order management system for Service requests and Preventative Maintenance Work Orders
Follows up on employees, as well as contractors work. Assesses quality.
Keeps track of spare part and together with Administrative Assistant maintains "minimum stock".
Keeps track of activities in the buildings and schedules HVAC accordingly.
Assists Engineering Department to ensure the buildings meet all legislative operational requirements.
Work non-standard hours as required (evenings, weekends, holidays).
Occasional requirements to use high reach equipment (moving platforms, articulating lifts) to inspect or investigate.
Attentive to building's fit and finish, assesses damages and conducts regular inspections of facilities for compliance, client satisfaction and asset integrity.
Works with contractors who provide equipment maintenance work or engage with contractors for specific work to be completed under supervision
A substantial part of the duties are inspections of different areas within the facility. This entails a lot of time spent walking with a keen focus and eye on details.
Contacts external contractors and suppliers to arrange services or follow-up and supplies purchases.
Provides general support for Engineering Department work with Budgets, Training and Technological Improvements, Health and Safety
Daily Operation and monitoring the engineering systems to keep the building functioning as required daily needs
Communication hub for Engineering (Maintain contact for Engineering via duty phone, radio and email)
Job Skills and Requirements
Minimum 2 years work experience in a similar role
Educational background in Building Environmental System or similar
Experience in building maintenance environment, preferably hospitality industry.
Familiar with building automation systems such as Automated Logic and Siemens
Be familiar with all technical aspects of typical commercial building.
Prior hands-on work experience in maintenance field.
Familiar with Health & Safety acts and standards.
Proficient in typical Microsoft based software (Microsoft Office).
Has been exposed to BAS programs, various computerized lighting systems, work order-based maintenance software (Maximo), AutoCAD.
Experience in blueprint reading and understanding technical diagrams is an asset.
Demonstrated ability to communicate effectively and be part of team solutions.
Good organizational, verbal and written communication skills.
Potential for occasional evening and weekend work.
Interested applicants are invited to submit their application online no later than:
March 10, 2023
Please note: The Metro Toronto Convention Centre is proud to provide employment accommodation during the recruitment process. During any stage of the recruitment process, applicants have the right to request accommodation.