Engineering Lead, Cloud and Compute Engineering (Hybrid)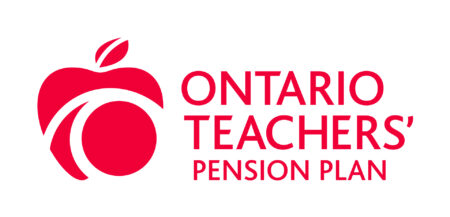 City : Toronto, Canada
Category : Enterprise Operations
Industry : Financial Services
Employer : Ontario Teachers' Pension Plan - OTPP
The opportunity
The Engineering Lead, Cloud and Compute Engineering is a senior technical role that will be supporting the introduction of server technologies at Ontario Teachers'.
You will be responsible for server technology strategy, planning design and continuous improvement and works with various service providers to oversee implementation. Responsible for planning, gathering and translating technical requirements into infrastructure solution designs in alignment with business needs.
This role is additionally responsible for relationship management with key vendors and internal partners, managing services, processes and critical metrics, related to system design effectiveness, requirements traceability, customer and partner satisfaction, system design quality and system availability in order to take proactive actions and deliver expected levels of system capability.
Who you'll work with
You will be part of a collaborative and innovative team, dedicated to introducing a strengthened technology foundation across the organization. This is a forward-thinking team, continuously learning through experimentation, research, and professional development opportunities.
What you'll do
Analyze System Requirements

The Engineering Lead analyzes existing server technology systems to ensure they are effectively meeting the needs of the organization.

He/She coordinates with all areas of the organization to see that the system is working as optimally as it should.

He/She also analyzes business requirements to identify where they can integrate new compute, storage, operating systems, and secure connectivity solutions.

Recommend Alternative Technologies and Improvements

Based on their knowledge of IT and their analysis of the systems' needs, the Engineering Lead performs market research and evaluations including Proof of Concepts of new technologies and may recommend alternative server technologies or improvements to enhance information systems to support organizational goals. These recommendations are presented clearly and understandably to senior management.

Lead Design and Review of New Systems

The Engineering Lead, leads the design and review processes for new Infrastructure systems and server technology services. He/She develops and documents the proposed technical design for the integration and implementation of any new system/service, and will work with the integration and implementation service providers / teams to ensure proper understanding of the IT system design(s).

The Engineering Lead defines TI Standards and Strategies, including configurations and settings (hardening, security, logging, backup, design, patching, platform best practices)

The Engineering Lead is responsible for artifact management relating to design standards, templates, patterns and other design documentation standard. Prioritization of and assignment of services to be performed by vendors.

Plan for Integration

The Engineering leads the creation of detailed plans/approaches for the integration of new systems and server services into existing infrastructure design/ architecture. This includes logistical plans for the Operations areas to actually conduct the physical integrations.

Evaluate Projects

After a new system has been integrated, the Engineering Lead participates in evaluating the success of the project, identifying best practices and lessons learned. He/She provides feedback to leadership and incorporates this information into future integration plans.

Operations Management

The Engineering Lead designs and oversees technology specific operations. This includes developing and documenting standard operating procedures, management of technology licenses, asset management, prioritizing and assigning work to vendor staff, and the evaluation of OTPP and vendor operations performance.

Management accountability

Engages all relevant stakeholders and secures the requisite sign-offs

Expected to monitor and report progress with minimal direct supervision

Fosters a positive, progressive team based attitude

Mentors and coaches junior technical staff and managed services staff

Works with management to review status of projects, performance targets, strategies and operations

Accountable for representing Infrastructure Engineering in the role of technical lead in a project setting, providing direction to Full Time, Contract and Vendor staff

Partners with architects, application development, QA, application management and internal TI groups to provide end to end technical oversight for project solutions as necessary

Assesses the performance of vendor staff and works with vendors to address performance issues.

Decision making

Works under the direction of Sr Manager, Cloud and Compute Engineering. Exercises substantial personal responsibility and autonomy in the areas of server design, analysis tools, approaches, outputs and methods

Plans own work to meet given objectives and processes

Decides how to balance the technical design choices between short term and long term impact taking into consideration the cost (dollars and resources), project schedules, business value and resource availability

Makes technical design decisions and raises non-standard designs, architecture and patterns for review with system design and architecture groups

Decides when to escalate technical, project and resource risks

Prioritizes work to be performed by other teams related to design and build activities
What you'll need
Expert understanding of server technologies and services

Significant experience in the design of distributed, high availability server designs

Bachelor degree in Computer Science, Business Studies, IT or relevant experience

ITIL Foundations certification preferred

TOGAF certification preferred

Server Services and Operations:

Expert in operating systems: Linux – RHEL, Ubuntu (must have), Windows (nice to have)

Infrastructure as Code scripting

High Availability solutions

Disaster Recovery (DR) solutions

Modern user authentication mechanisms (e.g. SAML, Claims Based Auth, certificate based auth)

Monitoring solutions

Backup/restore solutions

Experience

A minimum of 10 years in IT

Ten or more years in designing OS images and administrating Operating Systems

Three or more years in designing, developing, deploying and administering server technologies

Five or more years of experience in designing Enterprise Infrastructure Services running various Compute, Network & Storage ecosystems

Three or more years in server technologies automation – infrastructure as code

Demonstrated ability to generate and maintain technical documentation
#LI-OTPP, #LI-INITIALS, #LI-Hybrid (as applicable)
What we're offering
Pay-for-performance environment that offers competitive salary and incentive

Numerous opportunities for professional growth and development

Comprehensive employer paid benefits coverage

Retirement income through a defined benefit pension plan

The opportunity to invest back into the fund through our Deferred Incentive Program

A flexible/hybrid work environment combining in office collaboration and remote working

Competitive time off

Our Flexible Travel Program gives you the option to work abroad in another region/country for up to a month each year

Employee discount programs including Edvantage and Perkopolis

Degreed: a digital platform that helps you quickly and easily discover, share, and track various learning resources — from courses to videos to articles and more
At Ontario Teachers', diversity is one of our core strengths. We take pride in ensuring that the people we hire and the culture we create, reflect and embrace diversity of thought, background and experience. Through our Diversity, Equity and Inclusion strategy and our Employee Resource Groups (ERGs), we celebrate diversity and foster inclusion through events for colleagues to connect for professional development, networking & mentoring.  We are building an inclusive and equitable workplace where our talent is respected, accepted and empowered to be themselves.  To learn more about our commitment to Diversity, Equity and Inclusion, check out Life at Teachers'.
How to apply
Are you ready to pursue new challenges and take your career to the next level? Apply today! You may be invited to complete a pre-recorded digital interview as part of your application.
Accommodations are available upon request (peopleandculture@otpp.com) for candidates with a disability taking part in the recruitment process and once hired.
Candidates must be legally entitled to work in the country where this role is located.
The privacy of your personal information is important to us. Please visit our Privacy Centre to learn how we handle your personal information.
Functional Areas:
Information Technology
5107