Engineering Instructional Support Tutor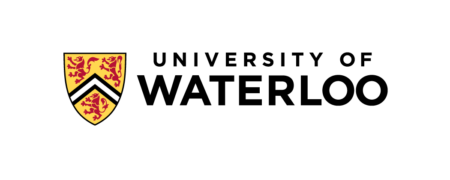 City : Waterloo, ON
Category : Temporary
Industry : Education
Employer : University of Waterloo
Overview:
Term: 18 months.
Support First Year Engineering activities: tutoring students in labs, tutorials and one-on-one; marking exams and assignments; hiring and management of teaching assistants; operation of the Multimedia and WEEF Labs.
Responsibilities:
Tutor first year students
Tutor students in labs, tutorials and one-on-one using knowledge of programming, electric circuits, and chemistry
Tutor students in one or more of the following areas: algebra, calculus, electromagnetics, and physics
Management of teaching assistants and mentoring of others
Hire, manage, schedule and evaluate teaching assistants
Mentor teaching assistants
Mentoring other staff members, depending on the level of the incumbent
Support first year operations
Develop solution sets and marking schemes for assignments, exams and reports
Grade student submissions in electromagnetics, electric circuits and programming
Archive grades and course materials
Train students on the use of various laboratory equipment
Schedule classes and timetables
Organize help sessions for students
Proctor exams
Qualifications:
A minimum of a Bachelor's degree in engineering, a closely related discipline, or equivalent work-related experience
Some experience in a teaching or engineering environment is an asset
Supervisory experience in a technical environment is preferred
Engineering experience and eligibility for licensing as a professional engineer in Ontario are assets
Solid background in the areas of computer programming, electric circuits and chemistry
Strong background in first year engineering algebra, calculus, electromagnetics and physics
Exceptional ability to tutor and instruct students in first year engineering courses
Excellent organizational, communication, presentation and interpersonal skills
Proven ability to build strong mentoring relationships for tutoring and advising engineering students
Sound judgment, tact, diplomacy and demonstrated problem solving skills
Ability to learn quickly and to work independently with a minimum of supervision and in a team environment
Basic knowledge of Microsoft Office products
Advanced knowledge of

a number of procedural and object-oriented programming languages
commonly available hardware and software embedded systems
analog and digital electrical measurement laboratory equipment

Specific knowledge and ability required will depend on the staff member's USG grade
Equity Statement:
The University of Waterloo is committed to implementing the Calls to Action framed by the Truth and Reconciliation Commission. We acknowledge that we live and work on the traditional territory of the Neutral, Anishinaabeg and Haudenosaunee peoples. The University of Waterloo is situated on the Haldimand Tract, the land granted to the Six Nations that includes six miles on each side of the Grand River.
The University values the diverse and intersectional identities of its students, faculty, and staff. The University regards equity and diversity as an integral part of academic excellence and is committed to accessibility for all employees. The University of Waterloo seeks applicants who embrace our values of equity, anti-racism and inclusion.  As such, we encourage applications from candidates who have been historically disadvantaged and marginalized, including applicants who identify as First Nations, Métis and/or Inuk (Inuit), Black, racialized, a person with a disability, women and/or 2SLGBTQ+.
All qualified candidates are encouraged to apply; however, Canadians and permanent residents will be given priority.
The University of Waterloo is committed to accessibility for persons with disabilities. If you have any application, interview, or workplace accommodation requests, please contact Human Resources at hrhelp@uwaterloo.ca  or 519-888-4567, ext. 45935.