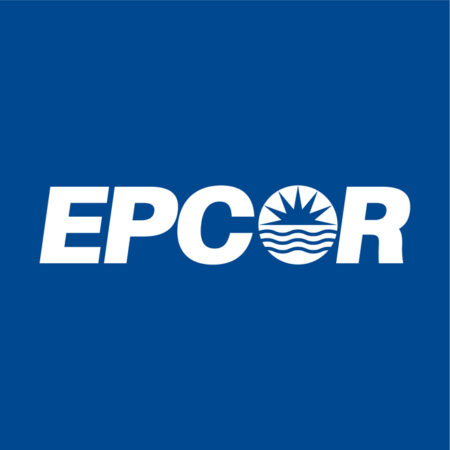 City : Edmonton
Category : Permanent Full Time
Industry : Utilities
Employer : EPCOR
Highlights of the job
We have a unique opportunity for a full-time permanent Wastewater Treatment Plant (WWTP) Process Engineer to join our Water Services, Engineering & Technical Services team at Gold Bar Wastewater Treatment Plant in Edmonton, AB.
As a WWTP Process Engineer you are accountable for the performance of the wastewater treatment process through optimization initiatives with focus on the improvement of plant effluents in an economical, safe and effective manner. This includes ensuring wastewater treatment process are operated in the most optimized conditions, final effluent qualities meet regulatory requirements and recovery of process operation from upsets occur in a timely manner.
What you'd be responsible for
In the WWTP Process Engineer role you are responsible for process assets at the Gold Bar WWTP by providing engineering expertise in the process discipline to support Operations, Maintenance and Capital Projects related activities. This includes ensuring quality of process designs, engineering drawings and records management, engineering standards development, process change management, and engineering investigations and troubleshooting. Other key accountabilities include, however not limited to:
Actively monitoring and evaluating wastewater treatment plant operations, and providing detailed and specific instructions for adjustment of process parameters for troubleshooting and optimization, in order to achieve best possible process performance.

Conducting process simulations to assist in process optimizations.

Providing a process engineering perspective in the technical committee focused on reducing the WWTPs impact on the receiving environment.

Developing, implementing, and reviewing Process Engineering processes ensuring compliance to policies, standards, regulatory requirements and ensuring mitigation of risks. This may include development and maintenance of process engineering standards and specifications.

Using sound engineering principles when preparing technical solutions to resolve problems at existing facilities in a timely manner to minimize disruptions to the production processes. Reviewing all levels of engineering drawings (i.e. conceptual, pre-design, detailed design, construction, shop drawings and as-built) for accuracy and compatibility with existing systems and standards.

Reviewing, developing and approving/rejecting MOC (management of change) requests from operations and maintenance for specific engineering discipline (i.e. Process). Also for developing and managing the implementation of technical solutions requested and approved by senior management.

Providing technical support to wastewater treatment processes investigation and troubleshooting, identifying root cause and finding solutions to ensure process performance and process safety.

Offering expertise in Process Engineering to the Project Managers in the Projects group in the form of design, specification and procurement support.
What's required to be successful
Qualifications, experience and behaviours you possess are:
Completion of a Bachelors Science degree in Process/Chemical Engineering from a recognized educational institute.

Will accept Civil/Environmental Engineering with proven experience in Wastewater Treatment Plant engineering

.
Advanced (Masters) degree in Chemical/Process or Civil/Environmental Engineering is considered an asset

Registered as a Professional Engineer (P.Eng.) with APEGA or eligible for registration with APEGA.

If not registered with APEGA must be within 6 months of being hired.

Five (5) or more years of progressively responsible professional engineering experience with a Wastewater Treatment Plant focus.

Ability to:

analyze complex technical information and make timely decisions.
use various data analysis and trending tools.
communicate effectually at all levels including VPs and Senior Executives when called upon and frequently make decisions to ensure progress stays on track.

Excellent planning and organizational skills.

Working knowledge of Microsoft Office suite, Oracle, modelling and GIS tools/software.

Genuine interest in coaching and mentoring of others whether they are directly reporting to you, or they are colleagues in other engineering disciplines.
To be fully successful in this role, a number of behavioural skills are necessary to effectively interact with a variety of people (stakeholders, customers, technical staff, union and non-union employees and external contractors/consultants) for whom you do not have direct authority over. Additionally, the impact of this work that this position imparts the WWTP can be classified as bringing about change on how people work and so the associated people issues must be managed to ensure the change is embraced successfully and accepted by all.
Other important facts about this job
This is a professional level position that typically works Monday to Friday (40 hours per week). For our current EPCOR Employees please ensure that you are using your "@epcor.com" email address on your resume. Please note you may need to do some travel to other facilities to provide technical support as needed within EPCOR.
Please note the following information:
A requirement of working for EPCOR is that you are at least 18 years of age, have a high school diploma (or equivalent secondary school) and legally entitled to work in Canada. (A copy of a valid work permit may be required.)

If you are considered for the position, clearance on all applicable background checks (which may include criminal, identity, educational, and/or credit) and professional reference checks is required. Some EPCOR positions require an enhanced level of background assessment, which is dictated by law. These positions require advanced criminal record checks that must also be conducted from time to time after commencement of employment.

A technical/practical assessment may be administered during the selection process and this exercise will be used as a part of the selection criterion.

To meet the physical demands required of some positions, candidates must be in good physical condition and willing to work in all weather conditions. Clearance on pre-placement medical and drug and alcohol testing may be required.
Learn more about Working at EPCOR!
Follow us on LinkedIn, Twitter, Glassdoor or Facebook!
#LI-TA1