Engineer, Structure Maintenance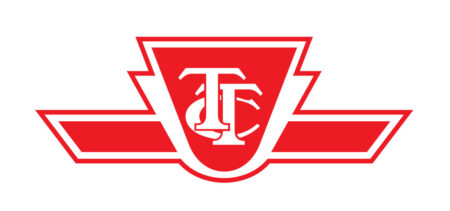 City : Toronto
Category : Structure Maintenance Supervision
Industry : Public Transportation
Employer : Toronto Transit Commission (TTC)
JOB INFORMATION
Requisition ID: 7605
Number of Vacancies: View on TTC website
Department: Track & Structures (20001107) - Structure Maintenance Supervision (30000469)
Salary Information: View on TTC website
Pay Scale Group: 9SA
Employment Type: View on TTC website
Weekly Hours: View on TTC website Off Days: View on TTC website Shift: View on TTC website
Posted On: May 23, 2023
Last Day to Apply: June 6, 2023
Reports to: View on TTC website
The Toronto Transit Commission (TTC) is North America's third largest transit system and has been recognized as one of the top places to work in the GTA. Guided by a forward-thinking strategic plan, the TTC's vision is to be a transit system that makes Toronto proud. The TTC's recruitment efforts are directly aligned to its mission of providing "a reliable, efficient, and integrated bus, streetcar and subway system that draws its high standards of customer care from our rich traditions of safety, service and courtesy."
General Accountability
Provides expertise in relation to engineering work associated with the design, operations, maintenance and rehabilitation of TTC's structures, and systems; provides engineering support and guidance to relevant TTC staff; takes professional responsibility for engineering work as required by the Professional Engineers of Ontario (PEO).
Key Job Functions
Providing engineering expertise associated with the planning of the structure rehabilitation, leak remediation and maintenance work activities within the section, and coordinating with internal departments and external agencies.
Developing and maintaining the section's annul and projected construction schedules, making revisions due to unbudgeted work requests, emergency structural repairs or changes in structural condition.
Developing the section's Capital Programs based on ongoing inspections, repair priority, construction efficiency, and evaluation of structural defects on the basis of severity.
Providing engineering support for section's rehabilitation and remediation works, such as the evaluation of existing structures, performing rehabilitation design, formwork design and temporary structure design and preparing work package for TTC internal crews, etc.
Performing Quality Assurance / Quality Check inspections and audits during and after all structure maintenance activities.
Providing field engineering support for the section's rehabilitation and remediation projects.
Assisting with constructability reviews, estimating, zero based budgeting and resource allocation for the section's projects.
Reviewing inspection and condition survey reports pre-design/design documents and sketches.
Assisting in the preparation of specifications and contract documents based on structure maintenance project requirements.
Developing and maintaining records of internal rehabilitation projects and the section's daily repair activities which include Standard Operating Procedures, work plans, inspection data, job briefings, hazard analyses, form work/shop drawings, etc.
Assisting to prepare a variety of forms/reports including detailed project progress reports, work order requests, power-cut requests, pre and post construction reports, safety/incident reports, etc.
Assisting in the implementation of the section's Asset Management system.
Arranging, with external testing agencies, for both destructive and non-destructive testing of various materials including concrete, steel, and core samples.
Acquiring the necessary construction permits and road/lane closure permits from the City of Toronto or municipality in order to ensure uninterrupted construction/rehabilitation activities by the Structure Maintenance section.
Taking professional responsibility for work performed as required by the Professional Engineers of Ontario (PEO).
Performing other duties as assigned.
Participating in the TTC Customer Service Ambassador Program
Demonstrates behaviours that support diversity, inclusion, and a respectful work and service environment that is free from discrimination and harassment. Helps to remove barriers and accommodate employees and customers (within their area of responsibility) in accordance with TTC's commitments and obligations under the Ontario Human Rights Code (OHRC) and Related Orders, the Accessibility for Ontarians with Disabilities Act (AODA), and TTC's policies.
Skills
Use office technology, software and applications
Plan and organize activities / projects to meet section and organizational goals
Identify and minimize risk of Health and Safety issues
Demonstrate specialized expertise and knowledge in the assigned field
Apply analytical skills
Communicate in a variety of mediums
Education and Experience
Completion of a university degree in Civil/Structural Engineering or related engineering discipline or a combination of education, training and experience deemed to be equivalent.
Registration as a Professional Engineer in the Province of Ontario is a mandatory requirement.
Additional Requirements
Requires sound knowledge of civil/structural engineering principles and construction techniques (concrete and structural steel rehabilitation, repair of bridges and structures, etc.) and applicable codes, standards and regulations, including the National Building Code, the Ontario Building Code, Canadian Highway and Bridge Design Code etc.
Requires strong computer skills and proficiency in MS Office applications.
Requires knowledge of computerized applications related to the work, e.g. STAAD.pro, SAP2000, CADD systems.

Sound programming and coding skill would be considered as an asset.

Requires sound knowledge of related legislation including the Occupational Health & Safety Act (both Construction and Industrial Regulations) and Workplace Hazardous Materials Information System (WHMIS).
Must have proven analytical and problem solving skills; well-developed interpersonal and verbal and written communication skills; and strong organizational and administrative abilities.
Must have or rapidly acquire a comprehensive knowledge of the Ontario Human Rights Code and Related Orders including disability accommodation and accessibility requirements pertaining to passengers and employees.
The TTC is committed to upholding the values of equity, diversity, anti-racism and inclusion in the delivery of its services and in its workplaces. The TTC is committed to fostering a diverse workforce that is representative of the communities it serves at all levels of the organization, and supports an inclusive environment where diverse employee and community perspectives and experiences bring value to the organization. The TTC encourages applications from all applicants, including members of groups with historical and/or current barriers to equity, including but not limited to, Indigenous, Black and racialized groups, people with disabilities, women and people from the LGBTQ(IA+) community. The TTC values and supports an inclusive and barrier-free recruitment and selection process.
Accommodations for applicants are available upon request throughout the recruitment and selection process, including for those who identify as having a disability. Please contact Talent Management at (416) 393-4570. Any information received related to an accommodation will be addressed confidentially.
The TTC's policy prohibits relatives of current TTC employees from being hired, assigned, transferred or promoted into positions, where there is a conflict of interest due to a relationship. Should you be selected for an interview, you will be required to disclose the name, relationship and position of any relative who is a current TTC employee.
We thank all applicants for their interest but advise only those selected for an interview will be contacted.