Engineer, SCADA & Telecom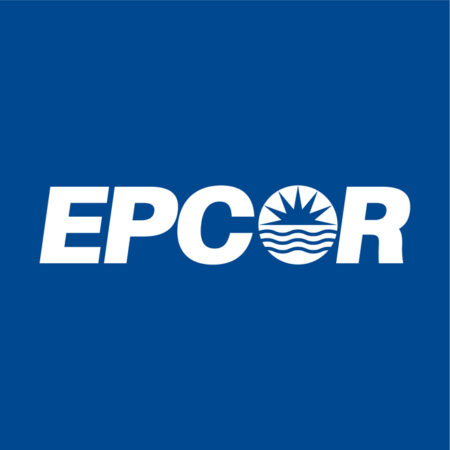 City : Edmonton
Category : Permanent Full Time
Industry : Utilities
Employer : EPCOR
Highlights of the job
We are hiring a full-time permanent Engineer, SCADA & Telecom position working out of Edmonton, AB.
In this role, you are responsible for the design of Transmission substation projects within Electricity Operations. This includes ensuring that the SCADA and Telecommunication systems perform safely, reliably and in support of business processes while achieving the deliverables on schedule and within budget.
This position may be eligible for EPCOR's hybrid work program.
What you'd be responsible for
Executing the Transmission strategy within SCADA & Telecom Engineering.

Providing specifications, design, commissioning and standards development for SCADA RTU and telecommunication SONET and MPLS equipment.

Providing substation automation design.

Planning and executing capital projects in collaboration with the direct team, other technical experts and external consultants.

Identifying budget requirements for life cycle and/or performance improvement capital projects.

Analyzing issues affecting performance and establishing initiatives for continuous improvement of productivity, quality, reliability, cost and project delivery schedule.

Developing Transmission Engineering processes, policies and standards that comply with regulatory requirements.

Designing Transmission projects that include defining scope, procuring and evaluating RFPs, developing construction packages, commissioning and documenting as-builds.

Developing and supporting engineering standards, practices, calculations, and commissioning requirements, as well as asset management and ADMS functions.

Collecting and analyzing technical and other information to propose solutions to design-related issues before, during and after project activity.
What's required to be successful
B.Sc. in Electrical Engineering with Power System Engineering or equivalent (such as Computer Science or Computer Engineering).

Professional Engineer (P. Eng) registered with (or ability to register with) APEGA.

5+ years of experience in SCADA & Telecom system design, specific to RTU, SA, SONET/MPLS equipment, including design, procurement and commissioning.

In-depth knowledge of IEEE, AEUC, CSA, IEC and other electrical utility standards.

Demonstrated ability to plan and deliver short and long term substation automation applications.

Experience conducting and leading technology research assessments for system and/or equipment upgrades.

Working knowledge of IEC61850 applications.

Familiarity with project management principles. PMP is considered an asset.

Demonstrated experience planning, managing and implementing capital projects.

Proficiency in Microsoft Office, MicroStation and electrical modeling

Effective data analysis and problem solving.

Strong decision making, communication, interpersonal, organizational, conflict and resolution skills.
As our best candidate, you take ownership, focus on continuous improvement, easily adapt to change and help lead change initiatives with integrity. You build effective relationships and collaborate with teammates, stakeholders and contractors. You're also an active contributor to your team in sharing knowledge and guiding the work of other professional engineers and technologists.
Other important facts about this job
Jurisdiction: Professional
Hours of work: 80 hours biweekly
Application deadline: September 28, 2023
EPCOR employees: please ensure that you are using your "@epcor.com" email address.
Learn more about Working at EPCOR!
Follow us on LinkedIn, Twitter, Glassdoor or Facebook! 
#LI-TA2
Please note the following information:
A requirement of working for EPCOR is that you are at least 18 years of age, successfully attained a high school diploma (GED, or equivalent level of secondary education) and legally entitled to work in Canada. (A copy of a valid work permit may be required.)

If you are considered for the position, clearance on all applicable background checks (which may include criminal, identity, educational, and/or credit) and professional reference checks is required. Some EPCOR positions require an enhanced level of background assessment, which is dictated by law. These positions require advanced criminal record checks that must also be conducted from time to time after commencement of employment.

A technical/practical assessment may be administered during the selection process and this exercise will be used as a part of the selection criterion.

To meet the physical demands required of some positions, candidates must be in good physical condition and willing to work in all weather conditions. Clearance on pre-placement medical and drug and alcohol testing may be required.