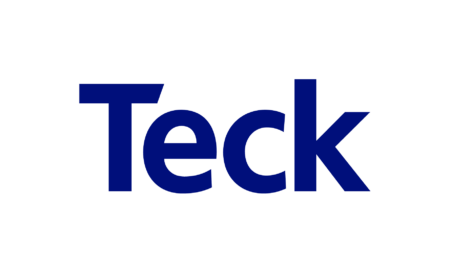 City : Logan Lake, British Columbia, CA
Category : Engineering
Industry : Mining/Quarrying
Employer : Teck
Closing Date: June 12, 2023
Reporting to the Senior Reliability Engineering, the Reliability Engineer or Engineer in Training is responsible for developing a strategy for increased efficiency, implementing improvement initiatives, and optimizing site performance in the reliability space for mobile equipment in the mine. The successful candidate will work closely with partners at site to develop and implement business improvement initiatives. 
To be successful in this role, we require someone with excellent problem solving, interpersonal, and communication skills, with a strong sense of leadership and team collaboration; someone who has a strong focus on safety and personal responsibility, is self-motivated and able to maintain a positive and adaptable demeanor in fast-paced environment. The ability to prioritize opportunities, programs and improvements, and champion innovative ideas that provide the largest organizational is vital in the role. 
Join us in the Highland Valley and enjoy a variety of recreational opportunities, such as hiking, skiing, fishing, and golf! The mine site is a 50-minute drive from Kamloops, B.C which provides all the comforts of city living. The mine site is also close to Merritt, Ashcroft, and Logan Lake, which all exude a small-town community atmosphere. Come experience what work life balance is all about! 
Responsibilities:
Be a courageous safety leader, adhere to and sponsor safety and environmental rules and procedures
Provide sustainable solutions to maintenance and operations related problems
Promote and facilitate the use of process driven problem solving such as root cause analysis for complex problems
Develop and monitor key performance indicators related to maintenance and reliability
Recommend, review, and approve predictive and preventative maintenance plans for specific pieces of safety critical equipment when, due to risk based business drivers, the maintenance plans need to deviate from those recommended by the manufacturer
Review current maintenance plans and apply reliability principles to develop optimized maintenance plans
Assist operating areas in the development of maintenance plans, critical spares strategies, and stocking levels
Assist and participate in reliability centered maintenance analyses to develop complete maintenance strategies for key equipment
Organize projects that are required to complete reliability centered maintenance tasks
Support project design with maintainability considerations and promote positive reliability practices in project development
Qualifications:
Bachelor's degree or technical diploma in Mechanical, Electrical, or related field
Experience in reliability, plant equipment, maintenance, or related field 
Excellent proficiency with Microsoft Office Suite 
Valid driver's license
 
About Teck
At Teck, we value diversity. Our teams work collaboratively and respect each person's unique perspective and contribution. 
 
Qualified applicants interested in joining a dynamic team are encouraged to submit a resume and cover letter electronically.  
 
We wish to thank all applicants for their interest and effort in applying for the position; however, only candidates selected for interviews will be contacted.  
 
Teck is a diversified resource company committed to responsible mining and mineral development with major business units focused on copper, steelmaking coal and zinc, as well as investments in energy assets. 
 
Headquartered in Vancouver, Canada, its shares are listed on the Toronto Stock Exchange under the symbols TECK.A and TECK.B and the New York Stock Exchange under the symbol TECK. 
Learn more about Teck at www.teck.com or follow @TeckResources.