Engineer, Program Planning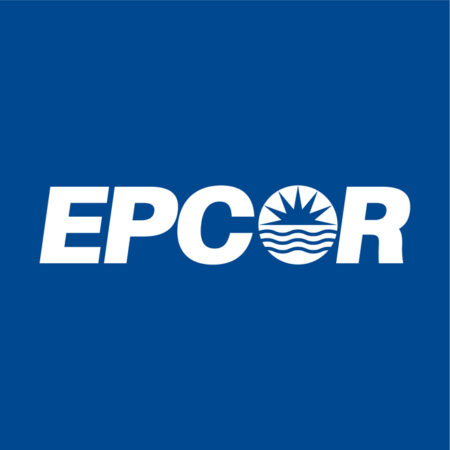 City : Edmonton
Category : Permanent Full Time
Industry : Utilities
Employer : EPCOR
Highlights of the job
We are hiring one (1) Full Time, Permanent Engineer, Program Planning position working out of Edmonton, Alberta.
The Engineer, Program Planning is accountable for developing and maintaining operational and maintenance programs, which include detailed activity and resource needs for the Drainage collection system in the City of Edmonton. This also includes engineering activities related to the development and execution of asset management and reliability programs, assisting with capital investment planning, development of maintenance strategies and condition-based monitoring programs, ensuring best practices throughout the full life cycle of physical assets. This includes ensuring timely delivery of defined goals.
This position may be eligible for EPCOR's hybrid work program.
What you'd be responsible for
Develop and support

the

implementation of the plans and directions of the Drainage collection system operations and maintenance programs, and

ensure ongoi

ng appropriate relationships with other positions.

Develop inputs to and support continuous improvement of Asset Condition Assessments for Drainage collection system assets, working with the Asset Management Team to support capital investment planning.

Ensure the delivery of optimal results against appropriate performance metrics.

Condition monitoring activities completed within the assigned time frame and budget.

Subsequent actions (repairs, supplemental inspections, remedial work) identified by the program are managed effectively using risk evaluation techniques and the work management system.

Inspection records are maintained effectively and accurately.
Incorporate and reflect a high standard of Health, Safety, and Environment responsibility and awareness in actions and work assignments.

Provide in-house engineering support including:

Leading various engineering studies, managing external subject matter experts.

Leading Management Of Change and Engineering Request evaluations, presentation, and communication of selected path, including options assessments and recommendation of scope to resolve known issues.

Engineering support for Operations and Maintenance staff.

Provide capital or operating project support including:

Providing reviews of designs with a core focus on operability and maintenance requirements.

Providing rehabilitation program prioritization expertise.

Supporting the commissioning and acceptance of Drainage assets.

Supporting project integration by ensuring records are managed correctly, integration of assets is completed, training is completed for operations and maintenance staff for new equipment and methods, and operation and

maintenance checks are understood and set up properly in the work management system.
Fully integrate operations and maintenance progr

ams into annual budgeting, long-term

planning, and PBR planning cycles.

Outsource inspection contractors as required, through the corporate purchasing process, for execution of condition monitoring activities. Engage with the Program Coordination team to ensure safe contractor activities on our sites.

Review inspection reports and identify appropriate actions (both short term and long term) relating to drainage collection assets. This includes but is not limited to the development of repair strategies and reporting key inspection findings to Drainage management and other key stakeholders, as required.

Support records management standardization for Drainage Operations.

Develop operational plans and programs that align with asset management plans and/or other Drainage strategies and support Drainage staff involved in their implementation.
Demonstrate a high performance, high discipline, safe, accountable, focused, innovative and achievement-oriented, easy to do business with manner of working.
What's required to be successful
B.Sc. in Engineering, Mechanical, Chemical, Environmental/Civil, Electrical/Controls disciplines are preferred.  Specialization in Asset Management and Reli

ability Engineering is

considered an

asset

.

Must be r

egistered

as

Professional Engineer

(P.Eng.)

in good standing with APEGA

.

5+ years experience in L

evel 3 or 4 Drainage Collection Systems and in an operating environment

.

A valid Alberta Class 5 Driver's License.

Understanding of mechanical equipment, gravity and pressure flow systems, and PLC controlled systems.

Knowledge of NDE and various condition assessment methods is a benefit.

Experience with IVARA or other CMMS, ESRI GIS systems would be an asset.

Familiarity with engineering drawings from different disciplines

Strong

written and verbal communication
Other important facts about this job
Jurisdiction: PROF
Hours of work: 80 hours bi-weekly.
Application deadline: March 22, 2023
Internal Applicants, please ensure that you are using your "@epcor.com" email address!
Learn more about Working at EPCOR!
Follow us on LinkedIn, Twitter, Glassdoor or Facebook!
#LI-TA07
Please note the following information:
A requirement of working for EPCOR is that you are at least 18 years of age, successfully attained a high school diploma (GED, or equivalent level of secondary education)

and legally entitled to work in Canada. (A copy of a valid work permit may be required.)

If you are considered for the position, clearance on all applicable background checks (which may include criminal, identity, educational, and/or credit) and professional reference checks is required. Some EPCOR positions require an enhanced level of background assessment, which is dictated by law. These positions require advanced criminal record checks that must also be conducted from time to time after commencement of employment.

A technical/practical assessment may be administered during the selection process and this exercise will be used as a part of the selection criterion.

To meet the physical demands required of some positions, candidates must be in good physical condition and willing to work in all weather conditions. Clearance on pre-placement medical and drug and alcohol testing may be required.