Engineer – Locomotive Testing and Commissioning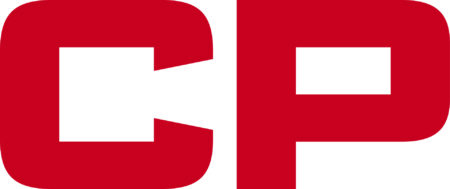 City : Calgary, AB, CA
Category : Other
Industry : Transportation
Employer : Canadian Pacific
Canadian Pacific (CP) and Kansas City Southern (KCS) are now CPKC. As the only truly North American railway, we are making big moves! Drawing on our strong foundations and heritage, CPKC moves essential goods across our 20,000-mile network to support economic growth throughout Canada, the U.S. and Mexico. Be a part of history as we connect a continent and create exciting career opportunities across our new transnational network. Visit cpkcr.com to learn about the CPKC advantage, our purpose and culture.
PURPOSE OF POSITION:
The Engineer In Training – Locomotive Testing and Commissioning is responsible for all tasks related to ensuring zero-emission hydrogen locomotives are fit for service. This position is responsible for testing and commissioning converted locomotives at customer sites.
The Engineer In Training must ensure all issues are resolved and escalated to design teams for consideration in new designs. The Engineer In Training must also ensure maintenance, troubleshooting support, operating procedures, and training documents are created and maintained for various locomotive designs,  components, and subsystems.
POSITION ACCOUNTABILITIES:
Internal and External customer troubleshooting support

Field testing and commissioning of zero-emission locomotives

Documentation development for maintenance, troubleshooting, operating procedures, and training for the zero-emission locomotives

Coordination of locomotive delivery and setup for external customers; and

Adhere to CPKC's health and safety policy.
POSITION REQUIREMENTS:
A Bachelor's degree from an accredited university in Computer Science, Mechanical Engineering, Electrical Engineering, Computer Systems Engineering, Software

Engineering or similar discipline is required

Must be eligible for registration as a Professional Engineer with APEGA

An experience designing and implementing technology from a prototype to production system is required

Must have experience with Computer Aided Design (CAD) software and developing procedures and manuals,

Strong industry experience performing analysis and drilldowns using available data is required

Knowledge of software design protocols and documentation an asset

Must be proficient with MS Office (specifically Word and Excel)

Other practical hands-on experience (automotive repair, robotics, furniture) an asset

Ability to travel mostly to domestic locations and respond to calls occasionally after hours and on weekends

Must possess a valid Class 5 driver's driver's license

Valid passport, ability to travel to United States, Mexico, Europe, and Asia without restrictions. 
WHAT CPKC HAS TO OFFER:
Flexible and competitive benefits package

Competitive company pension plan

Employee Share Purchase Plan

Performance Incentive Program 

Annual Fitness Subsidy
ADDITIONAL INFORMATION:
As an employer with national presence, the possibility does exist that the location of your position may be changed based on organizational requirements.
Background Investigation:
The successful candidate will need to successfully complete the following clearances:     
Criminal history check

Reference check
Management Conductor Program:
Becoming a qualified conductor or locomotive engineer is the single best way for a management employee to learn the business at CPKC. You may be required to obtain a certification or to maintain your current certification/qualification as a conductor or locomotive engineer.
CPKC is an employment equity employer committed to the principles of employment equity and inclusion. We encourage all qualified candidates to apply including women, Black, Indigenous, People of Colour (BIPOC), members of the LGBTQ+ community, and people with disabilities. Accommodations for the job application process can be provided, as appropriate, upon request. All applicant information will be managed in accordance with the federal Personal Information Protection and Electronic Documents Act (PIPEDA)".
Req ID: 101532

Department: Chief Engineer

Job Type: Full-Time

Position Type: Non-Union

Location: Calgary, Alberta

Country: Canada

% of Travel: 30-40%

# of Positions: 1

Job Grade: 4

Job Available to: Internal & External
# LI-ONSITE