Engineer, Grid Transformation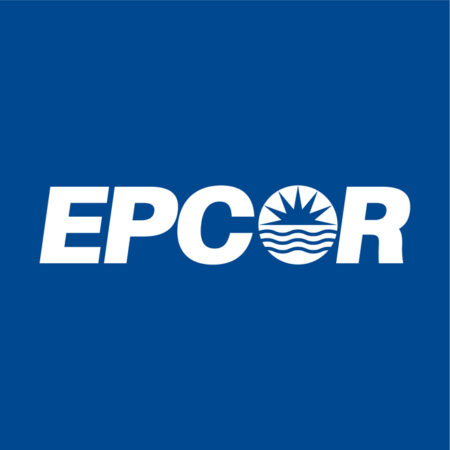 City : Edmonton
Category : Permanent Full Time
Industry : Utilities
Employer : EPCOR
Highlights of the job
We are hiring a full-time permanent Engineer position working out of Edmonton, AB. The Grid Transformation Engineer reports to, and works closely with the Manager, Grid Transformation.
As the Grid Transformation Engineer, you organize and perform activities to build, communicate, and support execution of EPCOR Distribution and Transmission Inc. (EDTI)'s grid transformation strategy, road map, business plans, and initiatives. You will deliver highly technical and strategic assignments. You use your technical expertise to maintain, integrate, plan, build, and support execution of EDTI's grid transformation program across EDTI portfolios.  Using your relationship building skills, you interface with vendors, acting as technical and project management lead and expert for projects. You develop standards and scope for stratum 2 level areas for execution, perform independent specialized research, act as an expert liaison to other technical groups in EDTI and lead cross-functional working groups. Within these projects and work assignments, you develop the necessary documentation, plans, business cases, and/or regulatory submissions. You are a collaborator and team player.
As the ideal candidate, you are a professional (registered) engineer in Alberta with broad experience across multiple functional domains within an electric utility context.
This position may be eligible for EPCOR's hybrid work program!
What you'd be responsible for
Providing input to EDTI's Grid Transformation plans and directions, ensuring an understanding of

EPCOR

and

the Grid Transformation strategy

and

alignment

between other positions within EDTI and EPCOR.

Providing

technical input, support, and recommendations for EDTI Grid Transformation technology strategy, decisions, implementation, and research activities

Lead

ing

, coordinat

ing

, and support

ing

the development and implementation of engineering studies, analysis of results, marketing, regulatory submissions, business cases, funding applications, and other documents for grid transformation activities, and business, regulatory, and operational strategies.

Creating

and deliver

ing

presentations, and represent

ing

EPCOR and EDTI in public settings in a professional manner which supports, aligns with, or drive's EDTI's grid transformation

objectives

.

Providing

technical expert level input to

identify

and evaluat

e

technologies for non-wire opportunities, DER integration, demand-side technologies, or other grid modernization technology platforms.

Independently act

ing

to increase the awareness of grid evolution, modernization, and grid technology across EDTI, through written articles, presentations, or other acti

vities. Constructively influencing

cross-functional teams within EDTI to ensure adequate understanding of system engineering or grid technology needs; this

includes data requirements, procedures, cross-functional processes, and other requirements.

Provid

ing

expertise

to review or prepare RFPs, grant funding proposals, or other project and initiative applications, business cases, and charters; contribute to proposal evaluations.

Mentor

ing

or direct

ing

work of intermediate and junior engineering staff assigned by the Manager, Grid Transformation

.
What's required to be successful
A degree in Engineer

ing

(e.g. Electrical, Civil, Mechanical, Chemical)

A Professional Engineer (P.Eng.) in good standing and registered with APEGA

8+ years of progressively responsible experience in electric utility or energy engineering, or operations, preferably in multiple technical domains

Familiarity with DERs (DG, EV, Energy Storage) and DERMs systems – including telecommunication systems

Demonstrated skill or experience in economic modelling, business case development, and alternatives analysis

Experience with Distribution Design, Planning,

Operation,

Construction, Protection & Control, Power System Modelling, System Control Operations, or Customer Connections background related to power systems

Experience with and ability to perform

independent

analysis, research, and project development and management

Experience with the Alberta Energy Market, or an aptitude for understan

ding the working of the

power utility regulatory environment

and

market

Experience with AUC regulatory filings, economic modelling,

finance, or other ROI modelling

Sound knowledge of electric transmission and distribution power systems, methods, and engineering

Strong strategic planning capabilities to support DER research and integration, while maintaining a focus on the safe the reliability delivery of power

Ability to lead initiatives independently, work collaboratively and apply sound judgement with limited data

Creative problem solving coupled with an ability to manage a wide variety of issues simultaneously

Strong analytical and problem solving skills to meet commitments and objectives

Strong ability to lead and provide guidance to other team members, as well as adapt to different styles of communication

Effective communication skills, including writing for and publicly speaking to a wide variety of technically diverse audiences, on highly technical engineering and legal topics
Knowledge of the following Alberta laws:
Public Utilities Act

Electric Utilities Act

Hydro and Electric Energy Act

Water, Gas and Electric Companies Act
Knowledge of the following Alberta regulations:
Micro-Generation Regulation

Municipal Own-Use Generation Regulation

Small Scale Generation Regulation
Awareness of the following Alberta Utility Commission rules:
Rule 007: Applications for Power Plants, Substations, Transmission Lines, Industrial System Designations, Hydro Develop

ments and Gas Utility Pipeline

Rule 024: Rules Respecting Micro-Generation
Awareness of the following codes and guidelines:
Canadian Electrical Code (CEC), Part 1: Safety Standa

rd for Electrical Installations

CEC, P

art 3, No. 1: Overhead Systems

CEC Part

3, No. 7: Underground Systems

CEC, Part 3, No. 9: Interconnection of Distributed Resources

and Electricity Supply Systems

A

lberta Electrical Utility Code

EDTI Customer Conne

ction Guide

EDTI Volume 7: Design and Construction Standards – Undergro

und Power Distribution Systems

EDTI Technical Guideline for the Interconnection of Distributed Energy Resources
Other important facts about this job
Jurisdiction: Professional
Hours of work: 80 hours biweekly
Application deadline: August 25, 2022
This position may be eligible for a $1,500 employee referral reward! Ensure you enter Employee Referral as the referral source when you are applying.
Learn more about Working at EPCOR!
Follow us on LinkedIn, Twitter, Glassdoor or Facebook!
#LI-TA2
Please note the following information:
A requirement of working for EPCOR is that you are at least 18 years of age, successfully attained a high school diploma (GED, or equivalent level of secondary education)

and legally entitled to work in Canada. (A copy of a valid work permit may be required.)

If you are considered for the position, clearance on all applicable background checks (which may include criminal, identity, educational, and/or credit) and professional reference checks is required. Some EPCOR positions require an enhanced level of background assessment, which is dictated by law. These positions require advanced criminal record checks that must also be conducted from time to time after commencement of employment.

A technical/practical assessment may be administered during the selection process and this exercise will be used as a part of the selection criterion.

To meet the physical demands required of some positions, candidates must be in good physical condition and willing to work in all weather conditions. Clearance on pre-placement medical and drug and alcohol testing may be required.