Engineer, Distribution Planning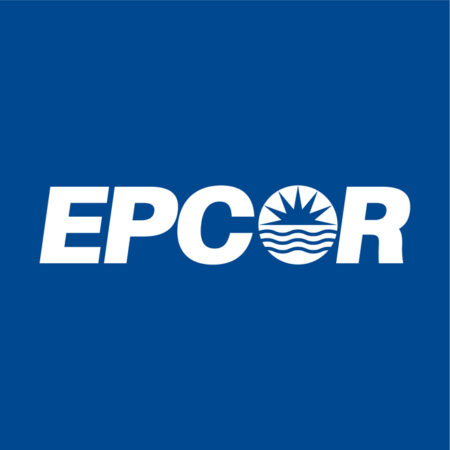 City : Edmonton
Category : Permanent Full Time
Industry : Utilities
Employer : EPCOR
Highlights of the job
We are hiring a full-time permanent Engineer, Distribution Planning position working out of Edmonton, AB. The Engineer reports to, and works closely with, the Distribution System Planning Manager.
We are looking for a knowledgeable and experienced Engineer to join our System Planning team. As the Distribution Planning Engineer, you plan EPCOR Distribution and Transmission Inc.'s (EDTI) electric distribution system. You use your expertise to identify system deficiencies, develop solutions to meet Edmonton's increasing load growth and to adapt to grid transformation. You have a keen understanding of data and you evaluate technical, economic and societal considerations as you propose solutions. Additionally, you promote safety, teamwork and excellence in your day-to-day work. You are a relationship builder and strong communicator, which enables you deliver business objectives.
What you'd be responsible for
Identifying technical solutions that are feasible and align with EDTI's Long Term Plan

Ensuring an understanding of System Planning's strategy and effectively building relationships in EPCOR and the electric industry

Ensuring the electric distribution system delivers optimal results against appropriate performance metrics in order to meet customers' needs for reliable electricity, while supporting engineering and operations groups to ensure a safe and efficient operation of the system

Understanding of distribution planning processes; support the development of accurate and up-to-date power flow models of EDTI's electric distribution system; support the development of long-term load forecast for EDTI points of delivery (substations) and distribution circuits

Perform contingency analyses to ensure that the system configuration is adequate for acceptable performance; support development of distribution system expansion plans, including the 10-year distribution system plan, in accordance with prevailing corporate strategies and distribution planning policies

Conducting engineering studies to identify acceptable operating modes that will maintain all equipment within their operating limits

Planning for the interconnection of distributed generation and other distributed energy resources, in accordance with applicable Alberta Reliability Standards, ISO Rules and EDTI's technical guidelines

Acting as a consultant to internal stakeholders and providing distribution planning insights

Providing input into the annual budgeting process for projects within assigned portfolio

Preparing business cases to support regulatory filings
As our ideal candidate, you take the initiative in your work and provide solutions to complex issues. You develop and maintain good working relationships with internal and external stakeholders; this includes the City of Edmonton's Integrated Infrastructure Services, the Alberta Electric System Operator, the Alberta Utilities Commission and industry working groups. You find better, smarter ways to complete work and support the further development of distribution design/planning philosophies, guidelines, practices, processes and criteria to meet the needs of a changing industry, changing system conditions and grid transformation. You demonstrate project management and leadership skills while working in a team environment.
What's required to be successful
A Bachelor of Science in Electrical Engineering or related discipline

5+ years of experience in the planning of electric distribution systems

Registration with APEGA as a Professional Engineer

Broad knowledge and understanding of electric power systems

Understanding of regulatory concepts as related to distribution system planning

Excellent analytical skills and ability to resolve complex technical issues

Demonstrated ability to apply distribution system planning concepts

Excellent knowledge of CYMDIST and other simulation software for load flow, power quality and short circuit analysis

Ability to work with large data sets

Exposure to Pythone, AZURE, DataBricks, Snowflake or similar data warehousing tools is considered an asset

Exposure to Microsoft Power BI or equivalent tools for building reports

Conversant in the use of Microstation CAD and GeoEngineering

Proficient in the use of Microsoft office suite  (Excel, Word, PowerPoint, Access) and Visual Basic Applications

Familiarity with SCADA, Outage Management Systems (OMS), Distribution Management System (DMS), Advanced Metering Infrastructure (AMI) and Distribution Automation (DA)

Proficient in the use of personal computers, automated tools, and online conferencing applications
Other important facts about this job
Jurisdiction: Professional
Hours of work: 80 hours biweekly
Application deadline: February 13, 2023
This position may be eligible for a $1,500 employee referral reward! Ensure you enter "Employee Referral" as the source when you are applying.
Learn more about Working at EPCOR!
Follow us on LinkedIn, Twitter, Glassdoor or Facebook!
#LI-TA2
Please note the following information:
A requirement of working for EPCOR is that you are at least 18 years of age and legally entitled to work in Canada. (A copy of a valid work permit may be required.)

If you are considered for the position, clearance on all applicable background checks (which may include criminal, identity, educational, and/or credit) and professional reference checks is required. Some EPCOR positions require an enhanced level of background assessment, which is dictated by law. These positions require advanced criminal record checks that must also be conducted from time to time after commencement of employment.

A technical/practical assessment may be administered during the selection process and this exercise will be used as a part of the selection criterion.

To meet the physical demands required of some positions, candidates must be in good physical condition and willing to work in all weather conditions. Clearance on pre-placement medical and drug and alcohol testing may be required.