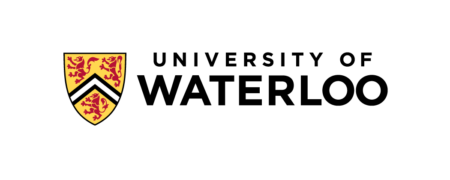 City : Waterloo, ON
Category : Permanent
Industry : Education
Employer : University of Waterloo
Overview:
Reporting to the Energy Manager, the Energy Analyst monitors and programs the University's Building Automation System (BAS) supporting operation of existing and integration of new systems. As part of strategic upgrade to university infrastructure, the incumbent will provide critical voice and technical leadership in the development of solutions related to Building Automation Systems.
University of Waterloo infrastructure comprises of over eight million square feet of space powered by a large 1st Class Central Power plant feeding a sophisticated district energy system connecting over eighty major academic buildings supporting state of the art teaching and ground-breaking research.
Responsibilities will align with the Plant Operations goal of contributing towards providing a safe and accessible, invitingly clean and comfortable, functionally enriched and well-maintained campus environment through service excellence.
Responsibilities:
Strategic Planning
Provides a critical voice and technical leadership in the development of solutions related to Building Automation systems during the transformation of old infrastructure technologies to new energy efficient and technologically advanced ones.
Provides technical advice to the UW Energy Manager on various UW Sustainability and Energy Management initiatives to maximize efforts in Shift: Neutral and reduce Deferred Maintenance.
Projects
Provides in-house expertise related to all building commissioning related to any aspects of BAS.
Updates BAS programming and interface as renovations occur across campus.
Leads multi-disciplinary project teams with technical experience and expertise to achieve established goals.
Prepares reports to demonstrate progress to goals, explain unanticipated variances, and document project hand overs.
Operations
Diagnoses and troubleshoots system alarms and errors.
Assists Controls Shops with investigation of complex errors and advises on the best course of action (service, repair, or replacement).
Assists with calibration and troubleshooting HVAC control sensors, switches, transmitters, distributed control units, valves, actuators.
Operates and troubleshoots multiple platform building automation systems (Apogee, Desigo, Delta, Metasys, Allen Bradley).
Monitors BAS for proper operation, adjusting as required to maximize equipment life and efficiency.
Places monitoring systems into and out of service to assist with established work and protection impairment procedures.
Provides feedback on equipment condition, operational impact, and potential replacement timelines and options.
Analyzes equipment operational trends as part of BAS operational procedures.
Provides technical operating information to external consultants & contractors.
Assists with review of internally performed retrofits to ensure compatibility with existing systems.
Interprets, reconciles, and updates electrical diagrams and documentation.
Health & Safety
In consideration of the University's commitment to the safety and well-being of all faculty, support staff, students, and visitors, responsible for ensuring University facilities and departmental activities are compliant with all applicable legislation, regulations, codes and standards related to facilities operations as well as occupational health and environmental safety.
Maintains current health, safety and regulatory certifications in the areas required to perform the function of the position.
Other
Performs other related duties and responsibilities as assigned and supports departmental activities, including performing work of other classifications within the level of incumbent's capability/ competency/ skills, and/or regulatory requirements.
Coordinates the work of other employees assigned to assist with tasks.
Assists with addressing stewardship responsibilities and promoting long-term sustainability of facilities and infrastructure, maximizing opportunities for efficient delivery of services.
Qualifications:
Graduate of Electromechanical Engineering Technology – Building Automation Program or equivalent education and experience
Completion of courses in HVAC & Energy Management is an asset
Three years of recent experience programming BAS systems (reading documentation, program modification, troubleshooting, maintenance, etc.)
Project coordination experience in BAS and HVAC related projects
Knowledge of applicable codes OBC, ESA, and Fire Code
Understanding of energy management/reduction practices
Sound knowledge of the principles of pneumatic, electric, electronic, and digital controls.
Ability to operate, troubleshoot and perform routine maintenance on building automation systems (network) and equipment is essential.
Must be customer and team oriented, as well as self-motivated and able to work successfully with minimal supervision.
Must have the ability to read and interpret control and wiring diagrams, blueprints, drawings, computer programs, and sequences of operation.
Solid knowledge of Siemens PPCL/Johnson Controls CCT programming environment.
Exposure to Delta Controls, Desigo, Metasys, or Allen Bradley is an asset.
Functional understanding of networks (RS 485, Ethernet, IP, routers, switches, VPN's, etc.).
Excellent communication skills (oral and written).
Ability to perform detailed work with accuracy.
Able to document sequences of operations to conduct training for U of W staff.
Ability to work to timelines, demonstrating decision making and accountability to achieve goals.
Flexible work hours to meet departmental goals.
Equity Statement:
The University of Waterloo is committed to implementing the Calls to Action framed by the Truth and Reconciliation Commission. We acknowledge that we live and work on the traditional territory of the Neutral, Anishinaabeg and Haudenosaunee peoples. The University of Waterloo is situated on the Haldimand Tract, the land granted to the Six Nations that includes six miles on each side of the Grand River.
The University values the diverse and intersectional identities of its students, faculty, and staff. The University regards equity and diversity as an integral part of academic excellence and is committed to accessibility for all employees. The University of Waterloo seeks applicants who embrace our values of equity, anti-racism and inclusion.  As such, we encourage applications from candidates who have been historically disadvantaged and marginalized, including applicants who identify as First Nations, Métis and/or Inuk (Inuit), Black, racialized, a person with a disability, women and/or 2SLGBTQ+.
All qualified candidates are encouraged to apply; however, Canadians and permanent residents will be given priority.
The University of Waterloo is committed to accessibility for persons with disabilities. If you have any application, interview, or workplace accommodation requests, please contact Human Resources at hrhelp@uwaterloo.ca  or 519-888-4567, ext. 45935.