Employment and Community Studies Instructor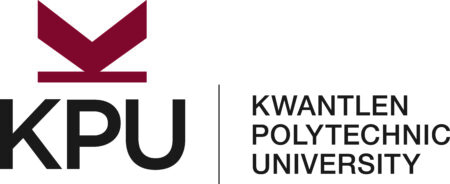 City : Surrey, BC
Category : 8128-Access Prgms for People w/ Disabili
Industry : Education
Employer : Kwantlen Polytechnic University - KPU
Kwantlen Polytechnic University
Employment and Community Studies Instructor(s) – Competition ID: 2731
POSITION TYPE: REGULAR, QUALIFIED FACULTY LIST
POSITION START: September 1, 2023
KPU proudly offers all learners opportunities to achieve success in a diverse range of programs that blend theory and practice, critical understanding, and social and ethical awareness necessary for good citizenship and rewarding careers.  
FACULTY OVERVIEW:
KPU is the fourth largest university in the province of British Columbia and serves communities in the South Fraser region and beyond.  A leader in innovative, interdisciplinary education with a teaching-focused mandate, KPU offers all learners opportunities to achieve the highest standards of academic performance. Our many programs of study provide applied learning and broad-based university education. 
The Faculty of Academic and Career Preparation (ACP) knows that upgrading creates opportunities. ACP upgrading courses help students meet educational and career goals. We also offer access programs for students with diverse learning needs and other community-based education programs such as Third Age Learning at Kwantlen. For more information about ACP, please consult the following link: https://www.kpu.ca/acp
POSITION OVERVIEW:
The Employment and Community Studies (EACS) program invites applications for qualified instructors for Fall 2023. Successful candidate(s) will be part of a team introducing, refining, and continuously developing EACS course offerings with teaching and learning practices embedded in universal design principles, experiential learning, and digital pedagogy.
The successful candidate(s) may teach any of the following courses:
EACS0010 Employability Skills
EACS0020 Career Exploration
EACS0021 Work Experience
EACS0022 Disability Rights
EACS0023 Social Justice in Action
Further information and course descriptions for all EACS courses are available here: www.kpu.ca/acp/eacs 
QUALIFICATIONS:
We invite applications from candidates with a Master's degree in special education, disability studies or related field with a focus on career development and/or community development.
Preference will be given to candidates with: 
Lived experience/relationships with disability 
At least one year (or equivalent) of successful teaching experience / scholarship (disability-related research) 
Experience using technology-supported teaching (e.g., hybrid, on-line, adaptative technology, e-portfolios, and other digital literacy platforms) 
Experience collaborating effectively with colleagues in other disciplines and with community partners 
Commitment to principles of equity, diversity, inclusion, and belonging, and experience with the application of these principles in a diverse classroom community
APPLICATION REQUIREMENTS:
In your submission, please articulate the connections between your experience and knowledge and the EACS instructor position. A complete application can be submitted in a variety of formats as described below. The variety of formats allows applicants to use a method that is most resonant with their world view and practice.
Application package 
Letter of application 
CV (please indicate eligibility to work legally in Canada) 
Evidence of qualifications where appropriate 
Statement of teaching philosophy  
Recent teaching evaluations 
Evidence of teaching
     2. Creative submissions 
      Suggested formats:
Audio
Video
Visual art
Portfolio
Website
Note to Applicants
The University welcomes and encourages applications from women, visible minorities, Indigenous persons, persons with disabilities, persons of any sexual orientation, and persons of any gender identity or gender expression. If you require an accommodation through our hiring process, please include your request in the application email.
We thank all applicants for their interest in employment with KPU. Only those selected for an interview will be contacted. 
Kwantlen Polytechnic University is committed to protecting the safety and welfare of employees, students, and the general public, and upholding the reputation and integrity of the University. For this reason, final applicants will be asked to undergo a background check.
 
All qualified candidates are encouraged to apply; however Canadians and permanent residents will be given priority.