Elementary French Teacher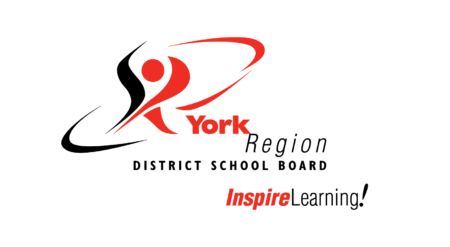 City : Aurora
Category : Full Time,Part Time,Contract,Occasional/TTOC
Industry : Education
Employer : York Region District School Board
Position: Elementary French Teacher
Work Location: Various locations (YRDSB Schools-at-a-Glance)
Application Deadline: October 2022
By completing our Elementary French Teacher online application, you are taking the first step towards joining an educational community that is committed to ensuring everyone has the opportunity to experience success.
This application is for Elementary French Teaching opportunities at York Region District School Board.
All applications will be screened based on the required education, experience and qualifications as noted in the posting description. Only those candidates meeting these criteria will be eligible to participate in the selection process.
Important Note: If you are currently in the process of becoming Ontario College of Teachers (OCT) qualified (i.e. New Graduate, Internationally Trained Educator, etc.) we welcome you to apply to this posting prior to qualifications being confirmed on the OCT website.
At the YRDSB, we can offer you a challenging and rewarding career in public education. We support our teachers in their commitment to ensuring student success. We recognize the key difference that teachers make in the lives of our learners. We are looking for strong, capable teachers who have the desire "to advance student achievement and well-being through public education, which motivates learners, fosters inclusion, inspires innovation and builds community". The skills, talents, and dedication that you bring will make our system stronger in its ability to meet the learning needs of students today and well into the future.
Candidates are encouraged to review the French Teaching Selection Process page on our Board website for additional information regarding our Hiring Process, Resources, and Frequently Asked Questions (FAQs).
The following is an overview of what to expect once you have applied:
French Language Assessment (FLA):
This is the first stage of the selection process for all teachers interested in teaching French as a Second Language (FSL) with the YRDSB;
This assessment is used to assess the four language skills: listening, speaking, reading, and writing and is completed by YRDSB French Language Assessors; and
Candidates must complete or currently have a successful FLA and be deemed to have language skills appropriate for our French program.
Interview & English Written Practicum:
If successful through the FLA, this is the second stage of the selection process for all teachers interested in teaching FSL with the YRDSB.
The YRDSB is an English speaking board, and the teaching role will require fluency in both French and English (oral and written).
Additional Information:
This application allows you to be considered for Elementary French - Teaching opportunities;
French Teacher Hiring will be ongoing and some positions may be available immediately and/or throughout the 2021/2022 school year, while other positions may begin in September 2022;
Candidates must be members in Good Standing or in the process of becoming Ontario College of Teachers (OCT) qualified with the OCT prior to the start date, and be enrolled or have completed their FSL, or equivalent, based on OCT qualifications;
French teachers hired externally with our Board into LTO positions for the 2021/2022 school year that are not on the OT Roster are encouraged to apply to this posting to be considered for vacancies for the 2022/2023 school year;
Experienced teachers may provide two (2) teaching evaluations including your most recent evaluation(s);
Faculty Students, recent grad etc. in the Consecutive program may provide all summative practice teaching reports, and those in the Concurrent program may provide summative reports from your last year in the program. You may include formative assessments and other summative evaluations, if applicable; and
In the application process, you will be prompted to provide at least three (3) professional, supervisory teaching references (including full name, position title, work location/organization, and email address) in the job posting screening section of the online application. We do not contact references prior to practicum/interview.
Examples of referees could include the following:
Principal/Vice-Principal that has supervised you and can speak to your teaching practice in the panel to which you are applying; and/or
Faculty Advisor/Coordinator or Practicum Advisor that has observed and evaluated your teaching practice in a classroom setting; and/or
Host/Mentor Teacher that has supervised you and can speak to your teaching practice in an elementary/secondary setting; and/or
Professional reference who can speak to your teaching practice.
YRDSB Employees (OT):
Interested teachers on the YRDSB Elementary OT Roster are required to complete this application to be considered for French Teacher opportunities;
French Immersion Pool Hiring (2022/2023) - applicants will be required to submit their application by May 6, 2022 in order to be considered for the Pool hiring process. Applications submitted and processed after the above-mentioned date may be considered for French positions as they arise;
The purpose of this application is to determine eligibility for French vacancies that are effective September 2022;
To be considered for vacancies that are filled through the centralized pool hiring process, you must apply by the deadline above.
If you are permanent/contract teacher and are interested in teaching French, please refer to the Regional Staffing Timelines on the internal portal/BWW.
Equity, Diversity and Inclusion Statement
The York Region District School Board (YRDSB) believes in giving each and every applicant an equal opportunity to succeed on their own merit and we strive to hire staff that reflect and support the diverse perspectives, experiences and needs of our students and our communities. We remain committed to upholding the values of equity, diversity, and inclusion in our living, learning and work environments. We know that diversity underpins excellence, and that we all share responsibility for creating an equitable, diverse and inclusive Board-community. Therefore, in pursuit of our values, we seek members who will work respectfully and constructively with differences and across the organizational hierarchy in actualizing the Board's priorities, goals and principles outlined in the Director's Action Plan.
We actively encourage applications from members of groups with historical and/or current barriers to equity, including, but not limited to:
First Nations, Métis and Inuit peoples, and all other Indigenous peoples;
African, Black and Black Caribbean peoples (in alignment with Anti-Black Racism Strategy);
members of groups that commonly experience discrimination due to race, ancestry, colour, religion and/or spiritual beliefs, or place of origin;
persons with visible and/or invisible (physical and/or mental) disabilities;
persons who identify as women; and
persons of marginalized sexual orientations, gender identities, and gender expressions.
At YRDSB, we recognize that many of these identities intersect and therefore, equity, diversity and inclusion can be complex. We value and respect the contributions that each person brings to enriching the Board and are committed to ensuring full and equal participation for all in communities that we serve.
Accessibility and Accommodation Statement
We also recognize our duty to accommodate and foster a culture of inclusion. Consistent with the principles of dignity, individualization and inclusion, we will make any appropriate accommodation based on any of the protected grounds in the Human Rights Code to support candidate participation in the hiring process. When contacted, candidates will be provided with an overview of the various elements of the hiring process, such as skills assessments, written practicum, presentation, interview, etc. We will provide accommodations during the hiring process. If an accommodation is required, please inform the Recruitment and Retention Team in advance of any part of the process. All information received relating to a candidate's required accommodation will be addressed confidentially by the Recruitment and Retention Team.
As a condition of employment, successful candidates will be required to submit a current original Police Vulnerable Sector Check from the police jurisdiction in which they reside prior to commencing employment with the Board. Police Vulnerable Sector Check documents are only valid if issued within the last six months. Candidates are not advised to obtain this document prior to an offer of employment. Information pertaining to Selection Process and Conditions of Employment can be found on our website.
On-line applications are collected centrally at the Education Centre - Aurora and are monitored by Human Resource Services. Only candidates selected to participate in our selection process will be contacted. All other applicants are thanked for their interest.
2770640