Electrician/Millwright – Weekend Nights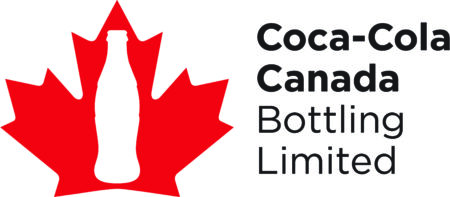 City : Brampton, ON
Category : Maintenance
Industry : Food and Beverage Production
Employer : Coca-Cola Canada Bottling Limited
Posting Locations - Brampton, ON
About This Opportunity
Coke Canada Bottling Maintenance Mechanics provide competent and effective maintenance support to plant operations. The Mechanic will identify, troubleshoot, and repair problems in mechanical systems within production equipment and processes. Execute electrical and diagnostics test and other tasks as needed. This role also performs preventive maintenance and systems upgrades.
Please review the following key requirements: 
Must have valid 433A Industrial Millwright and/or 442A Industrial Electrician ticket, preference for trades with high-speed packaging experience
Ability to work overnight shifts (4x12  Monday-Thursday 5:15pm - 5:30am), that is work 48 hours, paid for40 hours regular ands 8 hours of Overtime every week
Steady shifts - no rotation
Pay: $43.50/hr
Night Shift Premium: $1/hr
Weekend Shift Premium
Saturday: $2.00/hr
Sunday: $2.25/hr
Responsibilities
Performs preventive maintenance on all mechanical/electrical systems and equipment; this includes disassembly, cleaning, reassembly, and calibration.
Analyzes test results, machine error messages, and information obtained from operators; troubleshoot/diagnose equipment and system problems based on data received.
Repairs and maintains the operating condition of production equipment, including reassembly of parts after completion of repair, testing, or inspection.
Continuously improves technical skills to remain current on equipment installation and operations, including the set-up and programming processes.
Utilizes welding skills to cut and weld metal for parts repairs, fabrication, and assembly of new equipment.
Provides operations demonstrations on production equipment for new machine operators; communicates the various safety, control, and operating features in a clear and concise manner.
Enters repair and maintenance data performed daily into SAP system using proper damage codes.
Communicates potential mechanical hazards on equipment to appropriate leadership and operators.
Coordinates completion of work orders with cross-functional team members, to ensure cost-effectiveness and productivity standards are met.
Ensures that any safety related work orders are given a top priority in operations, ensuring adherence to Provincial and Federal regulations as well as company policy and procedures.
Supports continuous improvement initiatives for operations and Coke Canada Bottling as a whole.
Provides recommendations on preventative maintenance programs for applicable equipment and improvement opportunities for systems functionality.
Performs other tasks and special assignments as requested by management.
Qualifications
High School Diploma or GED required
Minimum of two years of work experience required
Prior experience in the role or equal vocational and technical training
Maintenance background should consist of hydraulics, controls, welding, electrical, PLCs, machine tools and pneumatics
Working knowledge of hand, power, and electrical testing tools
Ability to read and understand one-line diagrams, blueprints, and schematics
Strong computer application skills, including Word, Excel, PowerPoint, and SAP
Capable of identifying defective parts and malfunctions in the production equipment and processes
Excellent problem-solving and analytical skills; ability to work collaboratively and effectively with other departments
Understanding and practice of all tasks in a safe manner, ensuring achievement of quality, service, and cost objectives
Knowledge of TPM (Total Preventative Maintenance)/AM (Autonomous Maintenance) Pillar Tools including preferred.
Prior experience with LEAN principles
About Us
Proudly Canadian and Independently Owned, we are Coke Canada Bottling!
Coke Canada Bottling is Canada's premier bottling company. We are an independently owned business encompassing over 5,800 associates, more than 50 sales and distribution centres, and five production facilities nationwide.
We have a 120-year heritage of manufacturing, marketing, selling, and distributing the major branded ready-to-drink products Canadians love.
We pride ourselves on building diverse and sustainable relationships with our customers, consumers, stakeholders, and communities through our shared values: lead with an entrepreneurial mindset, collaboration, integrity, accountability, quality and safety.
Our brands include: Coca-Cola®, Diet Coke®, Coca-Cola® Zero Sugar, Sprite®, Fanta®, Barq's®, NESTEA®, POWERADE®, Minute Maid®, DASANI® and vitaminwater®; and our partner brands: Canada Dry®, Monster Energy®, and A&W®.
Important
All offers of employment at Coca-Cola Canada Bottling Limited ("Coke Canada Bottling") are conditional upon a successful background clearance obtained through our contracted third-party vendor. The standard clearance requirements depend on the position and may include some or all of the following: criminal clearance, employment verification, education verification and drivers abstract review. Please advise the Talent Acquisition team if you have any questions or concerns in regards to this once you are contacted for further consideration.
Coke Canada Bottling is committed to creating a diverse and inclusive workforce with several programs, policies and resources in place to support our people. For individuals requiring accommodations or support throughout the recruitment process please contact our Talent Acquisition Services team by calling 1-844-383-2653 or email HR@cokecanada.com.
<span style="font-family:"Calibri",sans-serif">For more information about Coke Canada Bottling, please visit cokecanada.com