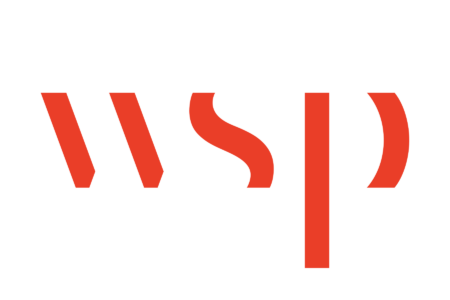 City : Thornhill, ON
Category : T&I - Water & Wastewater
Industry : Engineering
Employer : WSP
THORNHILL 
The Opportunity:
 WSP is a full-service Water and Wastewater engineering services provider. We test, plan/model, design, engineer and manage water and wastewater projects that include treatment plants, booster stations, reservoirs, sewage pumping stations, large diameter transmission mains, tunnels, small diameter distribution mains, storm and sanitary sewers, conduct condition assessments, trenchless pipe rehabilitation and relining, and water and wastewater hydraulic modelling. Water and wastewater are valuable resources and not something to be simply disposed of. Therefore, at WSP, we take the total water cycle into consideration when engineering solutions and strive to solve our clients' most complex water challenges by leveraging our experience and deep knowledge in delivering integrated, sustainable solutions. A key differentiator of our team is our ability to approach project challenges creatively and efficiently as well as to offer a choice of innovative solutions to our clients to solve their challenges. Over the past five decades, our clients have relied on us to carry out a wide array of projects, some of which have received national and international awards.
This position will provide new Engineering graduates the opportunity to gain a wide range of experience in our Water and Wastewater team. The successful candidates will join our structured, mentored rotational program and complete three placements over an 18-month period. Each six-month rotation is intended to include participation in the various the water and wastewater groups at WSP, including Conveyance (Linear Infrastructure), Vertical Infrastructure, and Urban Systems Analysis/Hydraulic Modelling. This will allow the candidates to work on various signature projects locally and globally. The position will provide a broad base of design and field experience intended to serve as a foundation of your career. This program will provide a unique "hands on" experience and on successful completion of the program, you will join one of the component teams on a permanent basis to continue to build your career at WSP.  
The successful candidate will join a passionate team of water and wastewater professionals who provide Future Ready solutions to the infrastructure needs of tomorrow. WSP offers you the opportunity to be a significant contributor to a winning team that delivers world-class engineering in Infrastructure (water & wastewater). We use the latest tools and technologies to collaborate, communicate and design the world of tomorrow.  We have a modern and flexible workplace and a corporate culture that puts the success of the employee at the heart of how we do business.
What will you do?
You will be responsible to complete a variety of engineering assignments under the mentorship of senior staff, which are designed to lay the foundation of your successful engineering career at WSP. During each rotation, you will be assigned a Senior Staff member as your Supervisor, and be partnered with a peer, with whom you will discuss your progress throughout the rotation. Your supervisor will evaluate your performance as well as help you understand your strengths and interests while your peers will assist you in your day-to-day tasks and help guide you through the fast pace environment that is consulting.
Why WSP?
We value and are committed to upholding a culture of Inclusion and Belonging
Our Flexible Work Policy – we recognize the importance of balance in our lives and encourage you to prioritize the balance in yours. We will support you on and off the job so you can be fully present in both your work and home lives.
Our Hybrid Work Policy - a combination of in-person and remote working, enables us to purposefully think of how we work, who we need to work with, and where the work should be done.
A Canadian success story - we're proud to wear the red and white of this beautiful country and show the world what Canada has to offer.
Enhance the world around you - from the environment to the highways, to the buildings and the terrain, WSP is the fabric of Canada.
Outstanding career opportunities - we're growing and pushing ourselves every day to be greater than yesterday - we're open to your ideas and trying new things.
A phenomenal collaborative culture and a workforce filled with genuinely good people who are doing humbly important work. Come find out for yourself what it's like to be a part of our journey.
We offer attractive pay, flexible work options, a great corporate culture, comprehensive and employee-focused benefits including virtual healthcare and a wellness platform as well as great savings programs, and a clear vision for the future.
#WeAreWSP
 
A day in the life:
Your responsibilities will include:
Contribute to engineering design assignments as part of large multinational and multisector project teams.

Participate in project planning, management and coordination on various projects.

Prepare technical reports and memorandums, specifications, drawings, presentation materials, proposals, and other project related documentation.

Undertake project related field work, as required and weather permitting.

Complete other duties as assigned.
  The following are some examples of rotation-specific responsibilities that you may be tasked to complete during your rotation with each team.
CONVEYANCE (LINEAR WORKS)
Participate in the development of concept, preliminary and detailed design engineering drawings of municipal water and sewer infrastructure including plan & profiles, sections, and details, for design, tender, construction and as-constructed drawing sets and contract documents.

Develop an understanding of various construction methodologies (e.g., Conventional Open Cut, and Trenchless (HDD, Microtunnelling)) as well as rehabilitation methods such as CIPP.

Prepare various calculations such as: head loss, sewage design sheets, pipe thrust, etc.

Work around above ground and underground utilities.

Coordinate with stakeholders and prepare permits and approvals applications from various agencies.

URBAN SYSTEMS ANALYSIS and HYDRAULIC MODELLING
Work on a range of small to large scale water/wastewater capacity studies, use hydraulic modeling tools to support conceptual designs, identify and propose mitigation strategies to address surface flooding in an urban environment.

Develop working experience with the Municipal Class Environmental Assessment (Class EA) process, hydraulic modelling of water and open channel systems, conceptual design, and other related activities.

Perform or support computer modelling analyses and reporting for water and sewer systems (steady and transient), conceptual structure analysis, as well as design support in a consulting engineering or contract research context.

Assist with hydraulic modelling of water and sewer system using WaterGEMS (CAD), SewerGEMS (CAD), InfoWater (GIS) and InfoWorks modeling tools (amongst others).

Coordinate with stakeholders and prepare studies that will support land development applications.

Contribute to the Master Plans, Secondary Plans and Intensification studies in some of fastest growing communities/Towns/Cities in the province of Ontario and Canada-wide.

Assist with hydraulic transients model build in HAMMER; the HAMMER software whose original technology was built by staff who are part of the WSP team.

Participate in the development of industry leading innovation lead by the Hydraulic Center of Excellence at WSP
VERTICAL INFRASTRUCTURE
Apply best practice engineering principles and undertake engineering calculations, analyses and studies as required for the design and implementation of complex infrastructure projects such as water/wastewater pumping stations, water elevated tanks, reservoirs, and water/wastewater treatment facilities.

Work on multi-disciplinary design and construction projects throughout all the project stages, including planning, preliminary and detailed design, and construction, where you will be given opportunities to develop your engineering design, project management and coordination skills.

Work on asset management and condition assessment assignments to evaluate existing water/wastewater infrastructure and help municipalities improve the operation and maintenance of their infrastructure.  
During a rotation, you may be required to complete field work, which may include but not limited to:
Assist in the development and review of Project Risk and Safety Plans (PRASPs) and Field Level Risk Assessments (FLRA) before going to, and once on site.

Coordinate with the designers, client and Contractor for shop drawings, extras, changes and claims.

Review the entire works, quality, schedule and site related submittals, ensure that the work is completed in a timely manner.

Proactively manage the project to avoid disputes while interpreting the design drawings and specifications and issue supplementary details and instructions during the construction period as and when required.

Assist and conduct Hydrant Flow Tests, C-Factor Testing, Pressure Monitoring and Flow Monitoring. Assist in pump testing.  



What you'll bring to WSP ...
Degree in Civil, Environmental or Chemical engineering from an accredited Canadian university.

Passion for developing innovative ideas to solving the infrastructure challenges of the Future.

Knowledge of or Experience in municipal infrastructure will be considered an asset.

Has an interest in water distribution networks and sewer collection systems and solving real life issues dealing with basement flooding, system capacity constraints and water quality.

A valid driver's license is an asset.

Eligibility for EIT designation with Professional Engineers Ontario.

Working knowledge of AutoCAD Civil 3D and/or Bentley MicroStation will be considered an asset.

Working knowledge of one or more of the following: WaterCAD or InfoWater, SewerCAD or InfoSWMM/Sewer, EPANET, PC-SWMM, HAMMER or InfoSurge, ANSYS FLUENT/CFX or OpenFOAM or Flow3D, AutoCAD and ArcGIS, Excel programming proficiency will be considered an asset.

Demonstrated leadership skills by participating in extra-curricular activities and volunteer experience.

Excellent MS Word and Excel abilities.

Proficient in MS PowerPoint and MS Project will be considered an asset.

Ability to take initiative and attention to detail.

Ability to work in a team environment.

Excellent verbal and written communication skills.