Early Talent – Junior Analyst, Treasury Operations (May 2024 – 12 months)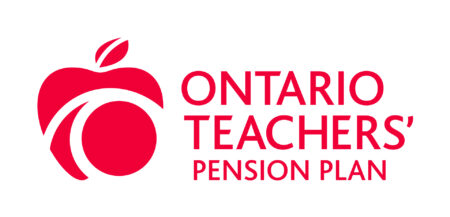 City : Toronto, Canada
Category : Finance
Industry : Financial Services
Employer : Ontario Teachers' Pension Plan - OTPP
The deadline to apply for this role is: DATE
The opportunity
This position provides support to Finance Operations units including, but not limited to Investment Operations, Performance & Risk Analytics, and Compliance. It is an entry-level position and may involve rotations to various units within the department.
OTPP's Treasury Operations team within Finance Operations is responsible for overseeing 300+ bank accounts across multiple legal entities and 35+ currencies that are currently required to support various investment strategies within the plan. The team's objective is to ensure timely and quality reporting of investment cash, the execution of enterprise wires/payments and Bank Reconciliations with a focus on controls and fraud mitigation.
The successful candidate requires a background in Investment Finance processes. An asset if this background includes cash forecasting, wire processing, payment management and bank reconciliation experiences.
This role supports the direct operation of the Treasury Operations unit. It also participates in production support including troubleshooting, liaison with Banking and Custodian partners, ad hoc projects and other duties as required.
Critical duties must be carried out and completed same day. This position carries a high degree of responsibility as the dollar value of transactions is significant and errors can result in large losses for the fund which may not be recoverable.
Who you'll work with
This individual will collaborate with members of Investment Technology and Investments Divisions as well as external clients, service providers, consultants and vendors in the delivery of business as usual and projects, to meet the Plan's changing requirements.
What you'll do
1. Execute daily work within a Treasury Operations unit: (40%)
Complete critical priorities for the day
Co-ordinate work to meet set end dates
Share knowledge with other team members
Provide assistance to others as needed
Back up team members during absences
Ensure up to date documentation    
2. Verify information and uphold internal controls (20%)
Ensure internal control standards are being met
Ensure completeness and accuracy of information
Check and reconcile information to ensure accuracy
Follow up on and resolve discrepancies
Ensure up to date documentation
3. Contribute to projects for the unit under the guidance of the Manager: (10%)
Carry out key tasks of the projects
Collaborate with other teams (IT, Investments, etc) as needed for projects
Direct activities and tasks related to system upgrades, new releases, and bug fixes
4. Contribute to the identification and execution of improvements for the unit, including assisting Manager to research, identify, and detail new markets, products, or processes: (10%)
Assist in development/implementation of new processes/systems
Collaborate on recommendations for process changes and improvements
Ensure up to date documentation
5. Produce reports (5%)
Generate standard reports
Analyze requests for non-standard reports
Design and deliver reports
6. Service internal and external clients: (5%)
Provide information and services to internal and external clients
Respond to inquiries and requests from internal and external clients
Correspond with all clients in a professional and timely manner
7. Deal with internal and external suppliers: (5%)
Collaborate with Technology, Investments, service providers, consultants and/or vendors in the delivery of solutions
Manage relationships to ensure high quality service by suppliers
Request/provide information as needed to established suppliers
Represent OTPP in a professional manner
8. Other (5%)
Maximize the use of technology in all work processes                             
Provide constructive ideas relative to Plan's operations
Maintain knowledge of issues affecting Plan's operations
Other duties as requested
Complexity/accountability
The role carries the responsibility for accurate and timely recording and reporting of investment transactions and cash projections. This position provides a direct resource to the Manager and is expected to make standard operational decisions, apply good judgement and communicate information to appropriate partners in a timely fashion.
What you'll need
Must have graduated from your program in 2023 or be graduating before May 2024
An Accounting, Finance or Investment concentration is an asset
Excellent interpersonal and communication skills required
Microsoft Office (ie. Excel, Word, Outlook) experience required
Experience with VBA, SQL or Python
Self-starter who is capable of thriving in a fast-paced environment
Innovative, forward thinking abilities required
Interest in pursuing a CPA or CFA is an asset (time in qualifying teams will count towards CPA practical requirements)
#LI-OTPP
What we're offering
Competitive compensation

Numerous opportunities for professional growth and development

A flexible/hybrid work environment combining in office collaboration and remote working

Our Flexible Travel Program gives you the option to work abroad in another region/country for up to a month each year

Employee discount programs including Edvantage and Perkopolis

Degreed: a digital platform that helps you quickly and easily discover, share, and track various learning resources — from courses to videos to articles and more
At Ontario Teachers', diversity is one of our core strengths. We take pride in ensuring that the people we hire and the culture we create, reflect and embrace diversity of thought, background and experience. Through our Diversity, Equity and Inclusion strategy and our Employee Resource Groups (ERGs), we celebrate diversity and foster inclusion through events for colleagues to connect for professional development, networking & mentoring.  We are building an inclusive and equitable workplace where our talent is respected, accepted and empowered to be themselves.  To learn more about our commitment to Diversity, Equity and Inclusion, check out Life at Teachers'.
How to apply
Are you ready to pursue new challenges and take your career to the next level? Apply today! You may be invited to complete a pre-recorded digital interview as part of your application.
Accommodations are available upon request (peopleandculture@otpp.com) for candidates with a disability taking part in the recruitment process and once hired.
Candidates must be legally entitled to work in the country where this role is located.
The privacy of your personal information is important to us. Please visit our Privacy Centre to learn how we handle your personal information.
Functional Areas:
Operations
5277