EARLY CHILDHOOD EDUCATOR 2 (Toronto, ON, CA, M5V 3C6)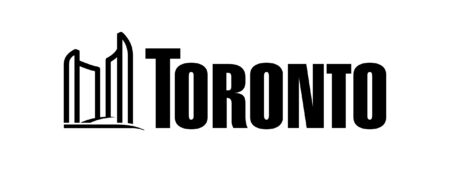 City : Toronto
Category : Community & Social Services
Industry : Government
Employer : City of Toronto
Job ID: 32798

Job Category: Community & Social Services

Division & Section: Children's Services, ChildSvcs TO Early Learng& ChildCareSvcs

Work Location: Various locations

Job Type & Duration: Part-Time, Indefinite

Hourly Rate: $32.21 - $35.30

Shift Information: On an as required basis, up to 70 hours bi-weekly 

Affiliation: L79 Unit B PT

Number of Positions Open: 50

Posting Period: 24-Nov-2022 to 08-Dec-2022

Location Information: Various Toronto Early Learning & Child Care Service Centres across the City
I

nformation on hours of work:
Hours of work will be on an as required basis only.

Candidates are expected to have substantial availability between the hours of 7 a.m. to 6 p.m. from Monday to Friday.

Minimum 3 day availability is required, however 5 day availability would be preferred for scheduling purposes.

Some work may be scheduled in advance or may be call-in work on the day of the shift.

There are no guaranteed minimum hours per pay period. 
 Pre-placement Requirements:
All successful candidates will be required to undergo a pre-placement medical assessment, and to provide a current Vulnerable Sector Police Reference Check.
 Major Responsibilities:
Participates in the planning, and implementation of developmentally appropriate programs to enhance the children's cognitive, physical, social, and emotional development in accordance with the Child Care and Early Years Act, and the Children's Services Division Assessment for Quality Improvement (AQI). Incorporates learning experiences designed to meet the individual and group needs of the children. Accompanies children to destinations in the community and on field trips.

Provides input for the evaluation of programs.

Observes children's progress and behavior. Assesses individual and group needs. In partnership with Children's Services Special Services Resource staff, identifies extra support needs. Completes developmental profiles and progress charts.

Participates with other staff to ensure the safety and well-being of the children.

Responds appropriately to parent/designated family members/school staff enquiries regarding children's progress, behavior, and health. Promotes parental involvement.

Ensures children in care receive adequate nourishment and that any special dietary requirements are met.

Diapers children and instructs and assists children in washing, dressing, toileting, and eating to support the capacity of self-help skills. Lifts, carries and lowers children and pushes children in a stroller when on outdoor walks.

Conducts daily health check of children, records illness; and contacts parents re: illness; administers medications as authorized by physician and maintains records of all medications administered; administers first aid and records/reports as appropriate.

Ensures toys and equipment used in activities are maintained in a safe, clean condition, and kept in a good state of repair. Sets up activity area and ensures physical environment is safe.

Documents attendance of children, completes washroom charts and accident reports.

Takes work direction from the Centre Supervisor and Early Childhood Educator 1, as necessary, and assigns tasks to Child Care Aides and Day Care and Recreational Assistants, as appropriate.

Demonstrates proper procedures for Early Childhood Education students.

Actively participates in staff meetings.
Key Qualifications:
Your application must describe your qualifications as they relate to:
Must have and maintain current registration in good standing with the College of Early Childhood Educators.

Experience in licensed child care work and activities.

Must be able to obtain and maintain a valid standard first aid certification including infant and child cardiopulmonary resuscitation (CPR).
You must also have:
Ability to supervise children.

Ability to lift/carry children is required (weighing up to 20 kgs).

Ability to cooperate and follow instructions.

Ability to communicate effectively both orally and in writing.

Ability to work as part of a team in developing and delivering high quality programming to children in accordance with the Ministry of Education's Early Learning For Every Child Today: A framework for Ontario early childhood settings, How Does Learning Happen? Ontario's Pedagogy for the Early Years, the Child Care and Early Years Act, and the Children's Services Division Assessment for Quality Improvement (AQI). 

Ability to support and implement change reflective of the City of Toronto's Action plan for Confronting Anti-Black Racism.

Fundamental knowledge of the Occupational Health and Safety Act, Child Care and Early Years Act, Child and Family Services Act and the ability to meet the specifications of these acts and any other related regulations that apply to this work.

Must have a valid email address and able to communicate on a regular basis through email.
NOTE TO INTERNAL FULL-TIME AND PART-TIME CITY OF TORONTO EMPLOYEES:
City of Toronto employees must apply to full-time or part-time employment opportunities posted on the City's Internal Job Posting Portal.
Equity, Diversity and Inclusion
The City is an equal opportunity employer, dedicated to creating a workplace culture of inclusiveness that reflects the diverse residents that we serve. Learn more about the City's commitment to employment equity.
Accommodation
The City of Toronto is committed to creating an accessible and inclusive organization. We are committed to providing barrier-free and accessible employment practices in compliance with the Accessibility for Ontarians with Disabilities Act (AODA). Should you require Code-protected accommodation through any stage of the recruitment process, please make them known when contacted and we will work with you to meet your needs. Disability-related accommodation during the application process is available upon request. Learn more about the City's Hiring Policies and Accommodation Process.