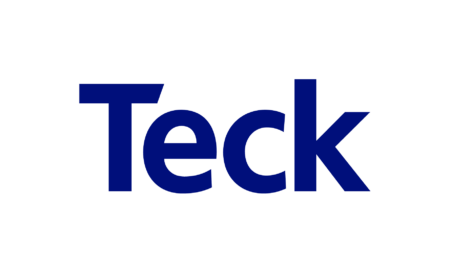 City : Elkford, British Columbia, CA
Category : Equipment Operators
Industry : Mining/Quarrying
Employer : Teck
Closing Date: March 23, 2023
Reporting to the Senior Drill and Blast Supervisor, Mine Operations, the Drill and Blast Supervisor is responsible for assigning work and supervising the Mine Blast crews in meeting production objectives in a safe, environmentally responsible, and efficient manner. The position follows a 4x4-Day Shift schedule.
To be successful, we are looking for someone with excellent interpersonal and communication skills, who works well as an individual and as a team player. This person has strong analytical, logistical, and problem-solving skills, and can prioritize demands in a fast-paced environment. Leadership skills would be vital for success.
Join us in the breathtaking Elk Valley of British Columbia. Here you will find outdoor adventure at your fingertips. Whether it's biking and skiing, or the laid-back atmosphere of fishing and hiking, there is something for everyone! Come experience what work life balance is all about!
Responsibilities:
Be a courageous safety leader, adhere to and sponsor safety and environmental rules and procedures
Lead and optimize drilling and blasting functions
Understand mine plans and collaborate closely with other shift supervisors, engineers, and maintenance personnel in coordinating drilling and blasting activities 
Lead and empower individuals in achieving operating targets, and improve employee work performance and efficiency through mentorship and feedback
Manage, supervise, and audit contractors, including explosive suppliers
Support, implement and report on site nitrate management initiatives
Participate in industrial relations and safety investigation as the need arises

Qualifications:
Valid Shift Boss certificate, Mine Operations Supervisor certification, and/or BC Open Pit Blasters Ticket
Minimum three years demonstrated ability in an open pit mining environment
Basic digital literacy and experience with the Microsoft Office Suite®
Exposure to the DABS System or equivalent is an asset

Successful candidates must be willing to satisfy the pre-employment requirements of a pre-employment drug screen and three professional references.
At Teck, we value diversity. Our teams work collaboratively and respect each person's unique perspective and contribution. 
 
Qualified applicants interested in joining a dynamic team are encouraged to submit a resume and cover letter electronically.  
 
We wish to thank all applicants for their interest and effort in applying for the position; however, only candidates selected for interviews will be contacted.  
 
Teck is a diversified resource company committed to responsible mining and mineral development with major business units focused on copper, steelmaking coal and zinc, as well as investments in energy assets. 
 
Headquartered in Vancouver, Canada, its shares are listed on the Toronto Stock Exchange under the symbols TECK.A and TECK.B and the New York Stock Exchange under the symbol TECK. 
Learn more about Teck at www.teck.com or follow @TeckResources.