Division Manager – Edmonton, AB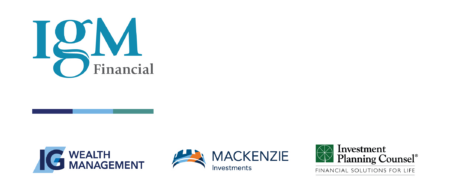 City : Edmonton
Category : Other
Industry : Financial
Employer : IGM Financial Inc.
Lead, coach and grow your practice in an entrepreneurial environment where you define your success
The Division Director Opportunity
Inspire, motivate and build your practice! As Division Director with IG Wealth Management, you will work as part of the leadership team providing strategic direction for the region. In this role you will have the unique opportunity to lead and coach a team, while building a financial planning practice.
What you can expect from us
At IG Wealth Management, you build your practice on your terms – working directly with clients and coaching your team of Financial Consultants to develop relationships, provide comprehensive financial plans, and help them achieve financial confidence with their life-long financial goals. It's a rewarding career and we invite you to explore the opportunity we offer:
Provide industry-leading training, support, and ongoing development throughout your career
Support you through a team of advanced financial planning experts and a network of wealth planning, mortgage, and insurance planning specialists
Encourage independence and work-life synergy as you plan your schedule
What we're looking for in you
We're looking for dedicated leaders with a proven track record of performance and a proactive mindset, who want to help Canadians achieve their financial goals. Our ideal candidate is a IIROC or MFDA registrant, has a minimum of 5 years' experience in the financial services industry, along with experience leading, attracting and developing a team. The Certified Financial Planner (CFP®) or Personal Financial Planner (PFP®) designation, or on track to earning, is required.
About IG Wealth Management
For more than 90 years, IG Wealth Management has built long-term relationships with our clients and their families to look at all aspects of their financial well-being, proactively adjusting and assessing scenarios so our clients and their families can realize their full financial potential. This enables them to be ready to say "yes" to the possibilities that life brings. Today, financial planning and wealth advice is delivered to over a million Canadians coast to coast through our network of IG Wealth Management financial advisors. That's a model we are committed to: Personalfinancial planning delivered bypersonalfinancial planners.