District Sales Manager, Vaccines – Ontario East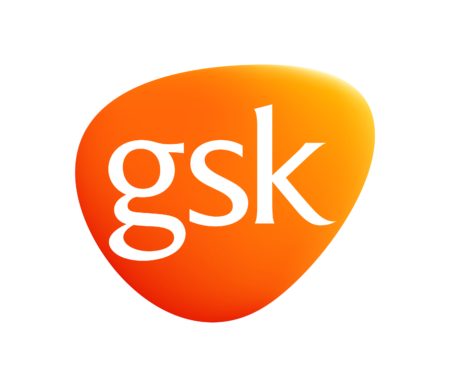 City : Canada Posting Location 14
Category : Autre
Industry : Healthcare
Employer : GSK
Nom du site:
Canada – Ontario – GTA, Canada – Ontario – Kingston, Canada – Ontario – Oshawa/Whitby, Canada – Ontario – Ottawa, Canada – Ontario – Peterborough
Date de publication:
Jan 27 2023
PRIMARY RESPONSIBILITIES
Lead and inspire the team, demonstrating agility, innovation, competitiveness and inspiring the team to do the same
Lead and manage the district to sell promoted vaccines to all customers according to the strategy and direction, maximizing all levers to drive performance while ensuring good governance.
Develop business plan and implement district business strategies to meet district, regional and national objectives.
Recruit, hire and retain qualified representatives.
Monitor progress in meeting established objectives.
Ensure optimum coverage of all customers and potential customers.
Provide adequate training, coaching, follow-up and development of sales representatives in all phases of their work including career development.
Ensure that representatives understand marketing strategies and thoroughly communicate balanced product information.
Plan and conduct sales meetings to inform, train, and motivate representatives.
Keep current on relevant matters including company business, policy and procedures to insure 100% compliant implementation.
Manage and control expenses to maximize return on investment.
In addition to national and regional meetings, overnight travel is involved.
BASIC QUALIFICATIONS
BA/BS degree required from an accredited institution
Demonstrated agility, innovation, competitiveness
Strategic thinking
Strong People Management and Coaching ability
Robust Business acumen
Valid driver's license
Ability to travel domestically as necessary
Candidate must be able to travel extensively throughout Canada
This position requires the employee to drive routinely on Company business and allows for the provision of a company – leased vehicle. However, to be eligible for this position and a company vehicle, GSK will need to obtain acceptable results from a license verification inquiry and drivers abstract review against its safe driver program requirements.
PREFERRED QUALIFICATIONS
A proven track record of leading a highly successful Sales team to deliver performance in a complex environment
Strong coaching and people management skills
Experience in managing key accounts and major customers
Knowledge of the vaccine environment is an asset
Balanced risk-taking with good governance
Expert knowledge of territory and organization analysis.
Excellent understanding of, and response to, the changing selling environment.
Mastery of selling skills.
Strong communication, coaching and presentation skills.
Demonstrated teamwork and leadership skills.

Why GSK?:
GSK's portfolio spans three product areas: vaccines, specialty and general medicines and our focus is to deliver better and faster for patients globally. Our unrivalled vaccine portfolio targets infectious diseases at every stage of life, helping to reduce the burden of disease for hundreds of millions of people. GSK has exceptional capabilities in vaccine science and technologies, including adjuvant/protein and mRNA. In specialty medicines, we are at the forefront of HIV prevention and treatment, and we are building our presence in key therapeutic areas such as oncology and immuno-inflammation. General medicines include our inhaled medicines for asthma and COPD, antibiotics and medicines for skin diseases.
By 2031, we aim to deliver more than £33 billion in annual sales – a step-change in performance and growth which will significantly increase the positive impact we can have on the health of billions of patients around the world. And we're confident in our future. Our pipeline of 21 vaccines and 43 medicines includes many with potential to be first or best-in-class opportunities for patients
Find out more: 
*LI-GSK
#LI-GSK
GSK est un employeur qui prône l'égalité des chances et s'engage en faveur de la diversité et de l'inclusion. Nous invitons toutes les personnes qualifiées à postuler à nos offres d'emploi. GSK s'engage à tenir compte des besoins des personnes handicapées. Si vous avez besoin d'un logement à n'importe quel stade de la procédure de candidature ou si vous souhaitez plus d'informations sur nos politiques de logement, veuillez nous contacter à l'adresse canada-recruitment@gsk.com. Merci de ne pas envoyer votre curriculum vitae à cette adresse électronique et de postuler via la procédure de candidature en ligne pour ce poste.
En tant qu'entreprise axée sur la santé et la science, GSK est résolue à suivre les recommandations énoncées par Santé Canada et à prendre toutes les mesures nécessaires pour aider à freiner la propagation de la COVID-19, ce qui comprend la vaccination contre la COVID‑19. Nous croyons fermement que c'est la meilleure façon d'aider à protéger ceux qui nous importent le plus : nos employés, les membres de nos familles et de nos collectivités, ainsi que les patients et les consommateurs que nous servons. À cette fin, nous avons pris une mesure de taille pour assurer la sécurité de nos employés pendant cette crise mondiale de santé publique.
Ainsi, seuls les employés entièrement vaccinés contre la COVID-19 peuvent se rendre à nos bureaux de Mississauga et de Laval (Montréal). De plus, tous les employés en contact direct avec les clients qui, dans le cadre de leur travail, fréquentent des établissements de soins de santé comme les hôpitaux, les pharmacies ainsi que les cabinets de médecins et de dentistes devront être entièrement vaccinés contre la COVID-19. Malgré ce qui précède, les employés peuvent demander une mesure d'adaptation pour des motifs liés aux droits de la personne, y compris des problèmes de santé ou des croyances religieuses. La santé et la sécurité de nos employés demeurent l'une de nos grandes priorités.
Avis important aux agences de placement ou de personnel

GSK n'accepte aucune candidature référée par une agence de placement ou de personnel sur ce site. Toutes les agences de placement ou de personnel sont tenues de transmettre de telles références au Service des ressources humaines ou d'approvisionnement de GSK pour obtenir préalablement une autorisation écrite lui permettant soumettre une candidature en réponse à une offre d'emploi de GSK. Cette autorisation préalable est une condition essentielle à toute entente (verbale ou écrite) à ce sujet entre une agence de placement ou de personnel et GSK. En l'absence de toute autorisation écrite en ce sens, toute démarche entreprise par une agence de placement ou de personnel sera considérée avoir été faite sans le consentement ou sans entente contractuelle liant l'agence de placement ou de personnel et GSK. Le cas échéant, GSK ne sera pas responsable de tous frais découlant de telles démarches ou de tous frais associés à quelque candidature qu'une agence de placement ou de personnel aurait pu afficher sur ce site.