Director, Student Engagement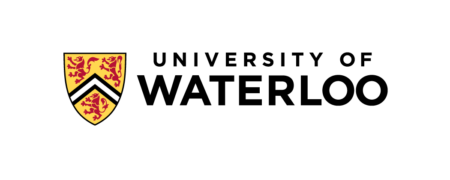 City : Waterloo, ON
Category : Permanent
Industry : Education
Employer : University of Waterloo
Overview:
The Director, Student Engagement will take on a key leadership role in establishing the strategic planning, facilitation and evaluation of University of Waterloo campus wide programming, services and student group initiatives offered by the Waterloo Undergraduate Student Association. The Director works towards providing all undergraduate students with a positive & meaningful experience throughout their undergraduate career. 
 
The Director will work with on campus partners and stakeholders to ensure collaboration and coordination with other service departments. The role will also help support major advocacy efforts initiated by WUSA services. They are responsible for the overall leadership of strategies and initiatives that shape an engaging and supportive learning/development experience for all students involved in over 200 clubs, First Year Orientation, Special Events and 12 services.
Responsibilities:
Strategic Direction, Relationship Management & Leadership
Facilitate the development of an annual strategic plan for the department(s)
Facilitates and mediates discussions on highly sensitive topics/disputes that may arise between UW, WUSA and/or student groups with a goal to reach consensus/resolutions
Provides strategies, management, structure and process for the assessment, planning and provision of services, programs & initiatives to help meet department deliverables
Represents the Waterloo Undergraduate Student Association at committees and meetings that impact the student life experience
Establish a network of strategic relationships with campus partners and external organizations (CACUSS, COCA etc.) to remain up to date on new research, strategies and initiatives to increase collaboration, reduce duplication and strengthen program delivery
Ensures ongoing evaluation and analysis of program delivery to ensure adequate utilization, member satisfaction and continuous improvement
Firmly committed to a high level of customer service and to be committed to student leadership development as a top priority
Developing a strong, sustainable student leadership model that empowers and develops student leaders while ensuring the model continues to evolve in an environment of annual student turnover
Champions new initiatives to enhance the student experience and support initiatives and advocacy efforts of the organization.
Provides strategic direction and oversight to our institution wide event programming such as Welcome Week, Orientation and Wrap up Week
Develops and maintains a strong WUSA sponsorship program that support the department's strategic initiatives.
Financial/Resource Management & Risk Assessment
Prepares annual budget of $1.7M+ to support WUSA efforts servicing Orientation, Special Events, Clubs and Student-Run-Services
Prepares a multi year plan for capital improvements for the department
Ensures proper control of expenditures and advises the budget committee regarding budget requirements for clubs, services, programming and orientation strategies and programs supported by the department
Ensures proper control of expenditures and oversight of committees for over 2.5M in Endowment Funds
Resource member to the Executive Team, advising on WUSA funding for student engagement, administrative/disciplinary committees, and endowment fund administration
Ensures space and equipment resources are actively monitored, maintained and evaluated to ensure department groups are equipped with the right resources to meet their deliverables
Ensures all branches of the department, including all societies and student groups, operate in compliance with all WUSA and University of Waterloo policies and procedures and relevant municipal by-laws, and provincial and federal legislation including, but not limited to:  Regional food safety protocols, municipal noise by-laws, the Employment Standards Act, Accessibility for Ontarians with Disabilities Act, and the Privacy Act
Ensures policies, procedures and controls are in place to mitigate risk for services/programs delivered by WUSA and its affiliates that may otherwise damage or impact both UW's and WUSA's reputation
Assesses risk of activities within the Student Engagement department, implement controls to mitigate the risk to an acceptable level and ensures that all student groups have adequate insurance coverage (or received a certificate/proof of insurance) before approval for an activity is given.  Director must be able to provide clarity of reasoning to student groups whose activities are not approved.
Provides input into organization's liability insurance requirements to ensure organization is adequately and appropriate covered for all services/programs in the Student Engagement department
Directs, motivates, and mentors staff and volunteers
Hires, supervises, develops, and evaluates managers, including the direction of interview. committees, the selection of outstanding candidates, salary recommendations, and any disciplinary action necessary
For all staff under his/her direction, ensures effective administrative support systems, leadership and enlightened change management, fair performance evaluations, job-related training, and encouragement of ongoing personal and professional development
Accountable for the creation and maintenance of a work environment that fosters, recognizes, and rewards supportive mentorship, professional quality, respectful communication, creativity, positive energy, and synergy
Effectively oversees the organization, management, and control of all department resources, including but not limited to personnel, facilities, and technical assets
Program Development
Responsible for development of all programs offered by the department including peer mentorship programs, new student transition programs, social programming, wellness programs, advocacy programs, volunteer recognition programs and student leadership programs
Maintains strategic oversight of department campus wide programs to ensure they are evolving to meet the needs of all students
Keeps current with modern practices and research/trends for the design, delivery and evaluation of programs offered by the department
Champions interdepartmental efforts to integrate the Student Leadership Program, Peer Mentorship program and Orientation Programs to strengthen the student experience
Staff and Volunteer Management
Responsible for overall staffing of department including hiring, staff development, staff performance appraisals and disciplinary issues
Provides leadership and direction as it relates to the development and management of 8000-12000 volunteers with diverse objectives and goals (service co-ordinators, club executives, orientation, event planner)
Establishes objectives and performance expectations in alignment with the overall objectives and direction of the organization and departments strategic efforts
Ensure department personnel are in compliance with WUSA, University of Waterloo & government policies, procedures and regulations
Establishes performance indicators and assessment methods to measure achievement in all areas of responsibility including learning outcomes, program goals and objectives and individual program success
Provides leadership to staff including setting clear and reasonable expectations, providing on-going feedback and establishing a strong foundation for performance through comprehensive training
Qualifications:
Undergraduate degree required, preferably in the field of recreation/leadership/programming/public service.  Master's or equivalent in a related field is strongly preferred
5-7 years of experience managing a team responsible for the delivery of student programs/services, with a minimum 2 years in a senior leadership role
Experience developing, delivering and evaluating strategies at post-secondary institutions
Previous experience in managing recreation and leisure activities including large-scale event planning
Previous experience in risk assessment and controls for a similar sized student services landscape
Experience in mediating conflict between multiple groups/individuals
Expert ability of developing and delivering programs/services
Demonstrated ability to develop outstanding internal and external working relationships and influence key decision makers to reach organizations strategic initiatives
They should be highly knowledgeable in the field of recreation and programming and be aware of best practices, trends and modern methods of service development & delivery in the post-secondary sector
Expert ability in problem solving
Strong negotiation and mediation skills
Strong time management skills
Strong ability to multi-task
Strong communication skills (written/oral) & sound judgment
Ability to promote collaboration & positive team environment
Ability to research & make data driven decisions within a complex and changing environment
Equity Statement:
The University of Waterloo acknowledges that much of our work takes place on the traditional territory of the Neutral, Anishinaabeg and Haudenosaunee peoples. Our main campus is situated on the Haldimand Tract, the land granted to the Six Nations that includes six miles on each side of the Grand River. Our active work toward reconciliation takes place across our campuses through research, learning, teaching, and community building, and is co-ordinated within our Office of Indigenous Relations.
The University values the diverse and intersectional identities of its students, faculty, and staff. The University regards equity and diversity as an integral part of academic excellence and is committed to accessibility for all employees. The University of Waterloo seeks applicants who embrace our values of equity, anti-racism and inclusion.  As such, we encourage applications from candidates who have been historically disadvantaged and marginalized, including applicants who identify as First Nations, Métis and/or Inuk (Inuit), Black, racialized, a person with a disability, women and/or 2SLGBTQ+.
All qualified candidates are encouraged to apply; however, Canadians and permanent residents will be given priority.
The University of Waterloo is committed to accessibility for persons with disabilities. If you have any application, interview, or workplace accommodation requests, please contact Human Resources at hrhelp@uwaterloo.ca  or 519-888-4567, ext. 45935.