Director Signals and Communications Operations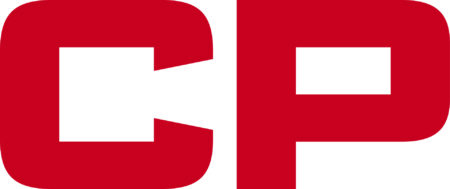 City : Vancouver, BC, CA
Category : Other
Industry : Transportation
Employer : Canadian Pacific
Canadian Pacific (CP) and Kansas City Southern (KCS) are now CPKC. As the only truly North American railway, we are making big moves! Drawing on our strong foundations and heritage, CPKC moves essential goods across our 20,000-mile network to support economic growth throughout Canada, the U.S. and Mexico. Be a part of history as we connect a continent and create exciting career opportunities across our new transnational network. Visit cpkcr.com to learn about the CPKC advantage, our purpose and culture.
PURPOSE OF THE POSITION
The Director of S&C Operations - will provide leadership and oversight to both union and non-union Signals and Communications (S&C) employees. Responsibilities may include geographical areas in both the USA and Canada and Mexico. The successful candidate will primarily be responsible for all phases of the assigned constructions projects throughout the system.
POSITION ACCOUNTABILITIES
Professional oversight required by the Railway Safety Act/Transport Canada, and Railway Safety Improvement Act/FRA, for Signal and Communications installations, maintenance, and construction;

Development of the system wide basic replacement signals & communications capital plan of $25 million plus annually;

Plan and execute S&C Network Capital throughout the system in of 30 million plus annually

Manage S&C team to support TR&E throughout US & Canada

Accountable for executing operating and capital budgets on time and on budget;

Accountable for development of yearly capital resource plan i.e. scheduling of people and resources to execute regional capital plan;

Develop and assist in leading CP's S&C Operations Safety plan which includes managing required safety accountabilities and efficiency testing for area of responsibility;        

Develop an achievable integrated Maintenance and Construction plan that delivers to S&C Standards and Red Book Requirements;

Manage FRA regulatory testing and Asset Configuration Management according to CP's plan during the in-service phase of construction;

Liaise with External Stakeholders, and Regulatory Agencies as required (FRA, Transport Canada, etc.);

Oversee reliability of Wayside Communications systems, Defect Detectors and Remote Control Locomotive Systems;

Develop and manage overall state of good repair plan with direct reports to ensure continuous reliability improvements across the region;

Modify the integrated plan according to adjustments in demand and schedule;

Provide continuous improvement to reliability and unit cost;

Ensure operations are being managed in line with all prevailing wage agreements, and responding to grievances as required;

Ensure compliance with CP Maintenance testing/commissioning standards and work methods;

Oversee CP's Health and Safety plan for the region;

Constantly improve safety, cost and schedule though out the year, and make adjustments as required to meet organizational goal and objectives;

Provide feedback and coach direct reports to improve their effectiveness, invoke performance improvement plans, assess personal effectiveness and provide development opportunities;

Oversee Assistant Directors, Managers, and Supervisors in his/her area of responsibility;

Mentor and establish individual career development plans for direct reports and reports-once removed.
POSITION REQUIREMENTS
Bachelor's degree in Electrical Engineering or equivalent is preferred;

Minimum 15 years' experience in Signals &Communications, maintenance, construction and testing/commissioning experience;

5 years' project management experience;

Signal system maintenance, testing and construction experience;

Problem solving / strong analytics;

Strong people leadership skills;

Ability to coordinate and influence at different levels of the organization;

Dedicated to regulatory & standards compliance, and operations fluidity;

Strong communication skills; will work closely with other Operating functions as well as Regulatory Agencies at all levels;

Must be eligible to work cross border in Canada & USA & Mexico with ability to obtain necessary work permits.
WHAT CP HAS TO OFFER: 
Flexible and competitive benefits package

Competitive company pension plan

Employee Share Purchase Plan

Performance Incentive Program 

Annual Fitness Subsidy
ADDITIONAL INFORMATION: 
As an employer with national presence, the possibility does exist that the location of your position may be changed based on organizational requirements.
Background Investigation:
The successful candidate will need to successfully complete the following clearances:    
Criminal history check

Reference check
Management Conductor Program:
Becoming a qualified conductor or locomotive engineer is the single best way for a management employee to learn the business at CP. You may be required to obtain a certification or to maintain your current certification/qualification as a conductor or locomotive engineer.
Req ID: 100986

Department: Engineering

Job Type: Full-Time

Position Type: Non-Union

Location: Vancouver, British Columbia

Country: Canada

% of Travel: 70-80%

# of Positions: 1

Job Grade: 2

Job Available to: Internal & External