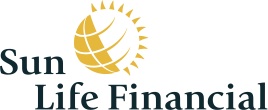 City : North York
Category : Full-time
Industry : Finance
Employer : Sun Life Financial
Vous êtes unique, comme le sont votre parcours, votre expérience et votre façon de voir les choses. Ici, on vous encourage et on vous motive à donner le meilleur de vous-même, et on vous donne les moyens de le faire. Vous travaillerez avec des collègues dynamiques – experts dans leur domaine – qui sont impatients de partager leurs connaissances avec vous. Vous aurez des gestionnaires inspirants qui vous aideront à développer votre potentiel et à atteindre de nouveaux sommets. Chaque jour, vous aurez de nouvelles occasions de rendre la vie de nos Clients plus radieuse – ils sont au cœur de tout ce que nous faisons. Découvrez comment vous pouvez faire une différence dans la vie des gens, des familles, des collectivités – ici et partout dans le monde.
Description de poste:
Candidates must be eligible for Reliability Status Clearance, which requires that they have lived and worked in Canada for the past 5 consecutive years or more. No exceptions please.
About the Role
Digital, Data and Analytics is one of the key pillars of Sun Life's Client for Life Strategy. Leveraging innovative digital capabilities powered by data, insights, and intelligence, we aim to inspire and energize our clients and sales professionals to believe "Life's brighter under the Sun".
We are looking for a motivated thought leader who will perform the role of Product Owner for our Cloud Data Enablement Platform.  The Cloud Enablement Platform is being designed to be the supplier of the Products that will empower the remainder of Data and Analytics (D&A) to build better technology patterns and base products for our Consumers to use.
What will you do?
Reporting to the Director, Cloud Data Enablement Platform, this role will be part of a dedicated Agile team and will be accountable for implementing the Product Team goals through a highly dynamic, fast-paced solution development process.  The Product Owner will work lock step with the Agile team to transform business concepts & ideas into digital solutions, and is accountable for achieving the desired business results, while ensuring efficiency, high quality, and intense client focus. You will work closely with Product Managers, designers, business, and IT project partners to improve, build and innovative with Cloud Data Enablement Products that internal Customers will use to drive Insight.   The product owner will ensure a thorough understanding of our clients, our competitors as well as digital innovators to build optimal product. You will focus on managing timelines and priorities to hit the sweet spot between client needs, business goals, budget, and technology choices.
Responsibilities:
Facilitate technical / business discussions
Collaborate with stakeholders to ensure vision and products align with business strategies
Set ambitious and clear Product vision and communicate to stakeholders, the team, and the organization
Create and manage the Product Backlog and the delegation of this work while remaining accountable for the outcomes. Work with stakeholders to adjust priorities and expectations to maximize the business value delivered. 
Own the unified backlog for the Cloud Data Enablement Platform
Prioritize, manage and communicate Product releases
Work closely with and guide the business and technical leads to establish each product's business value
Determine end-to-end team output strategy from inception to production
Be accountable for Product OKRs and communicate progress to stakeholders
Represent the Product in the Platform and DE Councils as needed
Act as an advocate for the business and client experience by owning issues and outcomes as they move the roadmap forward to completion
Work with other product managers and business partners in compliance, legal, IT, among others, to resolve product issues and to create a seamless integration.
Work closely with the Platform Owner and Scrum Master, maintain a good understanding of clients/users, their needs and pain points, and remain at the leading edge of existing market solutions and their components
Qualifications
Understanding of cloud at an AWS Cloud Practitioner level or similar experience with GCP.
Demonstrated real world experience in using Analytics and Cloud technologies to improve business outcomes
Ability to define methodologies and practices for product and platform development
Strong understanding and work experience in agile development methodologies.
Strong collaboration skills, working with teams and cross functional business units
Excellent problem solving and communication skills to analyze options and arrive at the best solution while building strong relationships and influencing other stakeholders
Innovative thinking that can break down barriers and provide unique solutions
Continuous learning mind-set in order to test-and-learn
Strong skills at process definition and optimization, developing and building upon best practices.
Strong stakeholder management and negotiation skills
A proven track record of fostering a culture of trust, transparency, and collaboration
Preferred Skills
Well versed in navigating complex organizational structures and the capability to develop productive working relations with internal stakeholders across the region and globally
Knowledge of scaled Agile (Scrum and/or Kanban)
Required
Candidates must be eligible for Reliability Status Clearance, which requires that they have lived and worked in Canada for the past 5 consecutive years or more.
What's in it for you?
Great Place to Work® Certified in Canada and the US - 2022
Great Place to Work® list for Best Workplaces for #HybridWork – 2022
Great Place to Work® list for Best Workplaces for Professional Development in Canada – 2022
Great Place to Work® list for Best Workplaces in Canada – 2022
Named "Best Places to Work" by Glassdoor – 2021 and 2023
Canada Award for Excellence for Mental Health at Work - 2021
Flexible hybrid work model including in-country (Canada) work-from-home if you prefer. #LI-Remote, or #LI-Hybrid.
Pension, stock and savings programs to help build and enhance your future financial security
Work and professional development that is united by our Purpose: to help Clients and Employees achieve lifetime financial security and live healthier lives
A friendly, collaborative and inclusive culture
Be part of our continuous improvement journey in developing the next greatest digital enterprise experience.
Competitive salary and bonus structure influenced by market range data
A common sense dress code, where you decide how you dress based on your day
The opportunity to move along a variety of career paths with amazing networking potential
L'échelle du salaire de base est pour l'emplacement principal du poste affiché. Elle peut varier selon l'emplacement du candidat sélectionné et d'autres facteurs. En plus du salaire de base, les employés admissibles de la Financière Sun Life participent à différents programmes de rémunération incitative, dont le montant octroyé est discrétionnaire et dépend du rendement de l'employé et de la compagnie. Certains postes de vente participent à des programmes de rémunération incitative basés sur les résultats de vente individuels ou de groupe. 
Depuis toujours, la diversité et l'intégration sont au cœur des valeurs de la Financière Sun Life. Nous croyons qu'un effectif diversifié ayant des points de vue variés et des idées créatives est avantageux pour nos clients, pour les collectivités où nous exerçons nos activités, ainsi que pour nous tous, en tant que collègues. Nous accueillons avec enthousiasme les candidatures de personnes compétentes provenant de tous les horizons.
Les personnes handicapées ayant besoin de mesures d'adaptation pour présenter leur candidature et celles qui doivent consulter les offres d'emploi sur un support de substitution peuvent envoyer leur demande par courriel à l'adresse 'thebrightside@sunlife.com'.
À la Sun Life, nous voulons créer un environnement de travail flexible où nos employés sont outillés pour donner le meilleur d'eux-mêmes. Nous offrons plusieurs options de travail flexibles selon les exigences du poste et les besoins individuels. N'hésitez pas à en discuter pendant le processus de sélection.
Nous remercions tous les candidats de l'intérêt manifesté pour ce poste. Nous ne communiquerons qu'avec les personnes qui auront été retenues pour passer une entrevue.
Échelle salariale:
111,100/111 100 - 177,800/177 800
Catégorie d'emploi:
Services technologiques - TI
Fin de l'affichage:
28/03/2023