Director of Strategy, Loblaw Brands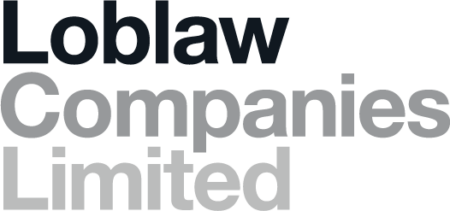 City : Brampton, Ontario
Category : Full time
Industry : Product Development
Employer : Shoppers Drug Mart®
Referred applicants should not apply directly to this role.
All referred applicants must first be submitted through Workday by a current Loblaw Colleague.
At Loblaw Digital, we know that our customers expect the best from us. Whether that means building the best, most innovative online shopping experience, or designing an app that will impact the lives of people across the country, we're up for the challenge. From our office in Downtown Toronto, we've created leading eCommerce experiences in the online grocery shopping, beauty, pharmacy, and apparel spaces, and we're only just getting started.
Why is this role important?
Are you at the top of your game? Bring your expertise and knowledge to Canada's favourite CPG brands. We are looking for innovative, passionate, and collaborative leader for our Strategy team. If you are looking to join a company that offers opportunity, excellent leadership, ongoing learning training and makes a big impact on the community – this is the role you've been waiting for!
At Loblaw Brands, our purpose is to bring the absolute best portfolio of products to our customers every single day, through the world-class brands they love, in partnership with 200,000 colleagues across the country.
The Strategy, Planning & Analytics team within our Enablement function is a team of future-focused strategic partners who collaborate with leaders and teams at Loblaw Brands and across the entire Loblaw Enterprise to define data-driven business strategies, build actionable plans for our key initiatives, and measure our performance.
To achieve these goals, we are looking for talented and passionate individuals who want to collaborate, solve challenging problems, and make significant and lasting impact on the lives of Canadians.
About this Role
Reporting to the Senior Director - Strategy, Planning & Analytics, the Director -Strategy will be responsible for building multi-year business strategy, leading key strategic initiatives, partnering with the Planning team in driving the annual planning process, and Analytics team in delivering ongoing performance reporting through strong story telling rooted in data and insights.
Specific Responsibilities Include:
Lead the development of our annual strategic plan and oversee execution across Loblaw Brands
Be the ambassador and owner of the strategic narrative for Loblaw Brands and drive consistent storytelling across all presentations and reporting
Lead the multi-year planning process for Loblaw Brands, including driving process, timelines and deliverables in partnership with the planning team
Lead a wide range of initiatives by structuring complex business problems, organizing stakeholders against a strategic plan, synthesizing relevant data, and delivering actionable recommendations
Demonstrate strong leadership and significant influence management skills with the ability to gain credibility with Sr Leadership by articulating a point of view on market trends, competitor activity, and industry innovation
Lead key strategic projects and build "Executive ready" project deliverables
Provide thought leadership and support to all areas of business including Product Management, Product Development, QFR and Enablement.
Execute against time-sensitive requests from the Executive team and cross-functional business partners
Maintain an external mindset, including staying on top of consumer, competitive, and macroeconomic/geopolitical trends
Qualifications
8+ years relevant work experience, preferably in CPG, retail, consulting, or corporate strategy
Love of Consumer Packaged Goods and our brands
High Emotional Intelligence and verbal and written communication skills that educate and influence senior leaders; ability to "manage up
Strong skillset to translate complex ideas and issues into a cohesive strategy, and effectively communicate the narrative in a clear and succinct way
Strong story-telling competency demonstrated in presentation development (PowerPoint/Word), memo writing and data analysis (Excel)
Problem-solving mindset and structured approach along with strong analytical capabilities to identify issues, conduct analyses, synthesize findings and make thoughtful recommendations
Strong interpersonal, leadership and collaboration skills team player with ability to easily build relationships. Past experience of working in large, cross functional teams that work together to solve complex problems and develop joint strategies, will be preferred.
Ability to structure and manage complex projects and processes with multiple stakeholders at both senior and junior levels
Disclaimer
The above statements are intended to describe the general nature and level of work being performed by people assigned to this job. They are not intended to be an exhaustive list of all responsibilities, duties, and skills required of personnel working within this job title.
What You'd Be Happy to Know
Loblaw is an equal opportunity employer, and we consider qualified applicants without regard to race, color, religion, sex, national origin, age, sexual orientation, gender identity or expression, veteran status, disability status or any other legally protected characteristic. 
Accommodation is available upon request for applicants and colleagues with disabilities.
In addition, we believe that compliance with laws is about doing the right thing.  Upholding the law is part of our Code of Conduct – it reinforces what our customers and stakeholders expect of us.
At Loblaw, we seek great people to continually strengthen our culture.  We believe great people model our values, are authentic, build trust, and make connections.
If this opportunity interests you, apply today!
How You'll Succeed: 
At Loblaw Digital, we seek great people to continually strengthen our culture. We believe great people model our values, are authentic, build trust and make connections. 
We're able to keep innovating because our colleagues are passionate about their work and excited about the future of eCommerce.
If you have big ideas, undeniable enthusiasm, and thrive in a collaborative, creative, and diverse group, we'll get along just fine.
Looking for a challenge? Good. Love an innovative work environment? Even better.
Apply today.
Employment Type:
Full time
Type of Role:
Regular
Loblaw Digital recognizes Canada's diversity as a source of national pride and strength. We have made it a priority to reflect our nation's evolving diversity in the products we sell, the people we hire, and the culture we create in our organization. Accommodation is available upon request for applicants with disabilities in the recruitment and assessment process and when hired.
In addition, we believe that compliance with laws is about doing the right thing.  Upholding the law is part of our Code of Conduct – it reinforces what our customers and stakeholders expect of us.