DIRECTOR NURSING (toronto, ON, CA, m5c3v6)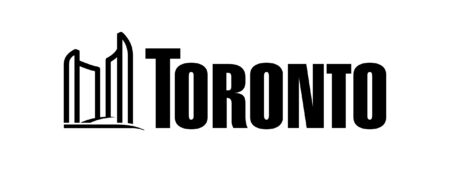 City : Toronto
Category :
Industry : Government
Employer : City of Toronto
Job ID: 30917
Job Category: Health Services
Division & Section: Seniors Services & Long Term Care,
Work Location: SEVEN OAKS, CAREFREE LODGE, WESBURN, BENDALE ACRES
Job Type & Duration: Full-time, Permanent and Temporary 
Salary: $112,075.60-$131,677.00, TM0369 and Wage Grade 8 
Shift Information: Monday to Sunday, 35 hours per week per week
Affiliation: Non-Union
Number of Positions Open: 4 
Posting Period: 05-August-2022 to 19-August-2022
 
Major Responsibilities:
The Director of Nursing is responsible for the oversight, planning and coordination of resident care and providing management of nursing and personal care services to ensure an outstanding level of resident care in accordance with the policies of the LTC home and applicable legislation.  

Develops and implements detailed plans and recommends policies regarding program specific requirements including standards of resident care and nursing services policies and procedures; using a health promotion approach in planning activities.

Develops a Human Resource plan for nursing and personal care, with an appropriate mix of registered and non-registered staff to meet the needs of the resident population.

Ensures the competency of nursing staff; delegates clinical and non-clinical responsibilities to qualified staff in accordance with applicable legislation and College of Nurses of Ontario standards.

Drives a safety culture supporting strong  professional practice and makes recommendations related to evidence based  practice and clinical protocols.

Provides overall leadership to the recruitment, selection, orientation, training and retention of nursing staff; communicates nursing values and standards, motivates staff, ensuring effective teamwork, high standards of work quality and organizational performance, continuous learning and encourages innovation in others.

Supervises the day to day operation of all assigned staff including the scheduling, assigning and reviewing of work. Authorizes and controls vacation and overtime requests. Monitors and evaluates staff performance, approves salary increments and recommends disciplinary action when necessary.

Develops, recommends and administers the annual budget for nursing and personal care, and ensures that the unit's expenditures are controlled and maintained within approved budget limitations.

Directs the development, implementation and monitoring of resident care plans, programs, nursing care protocols and care delivery systems; researches and implements best practices based on evidence-based care information.

Directs or conducts research in administrative, nursing and resident care matters.

Monitors the performance of the individual operating units and implements procedural and operational changes as required to improve efficiency and quality of care through Nurse Managers.

Works closely with other members of the multidisciplinary team and other services within the Home concerning all aspects of resident care and service, to ensure high quality care and service delivery to both groups of residents and individual residents.

Ensures compliance with the provisions of the Homes for the Aged and Rest Homes Act, Personal Health Information Protection Act and other applicable legislation and the Ministry of Health & Long Term Care Facilities Program Manual relevant to nursing services.

Ensures the preparation of all required correspondence, reports, statements and records. Coordinates material management as related to Nursing and Resident Care. 

Assumes leadership responsibility and supports the development, implementation and maintenance of quality improvement activities, and the objectives, policies and procedures for nursing services; evaluates the overall effectiveness of nursing services.

Ensures that nursing assessments, observations and interventions are accurately collected and documented. Takes a proprietary role in ensuring historical recording of care and service, communicating with other members of the care team and ensuring that the health record is made available to them as relevant to their responsibilities. Ensures that confidentiality policies are maintained by nursing staff.

Works co-operatively with other members of the Home management team on professional matters and decision making related to resident care and service.

Facilitates and participates in the development of community partnerships and linkages. Acts as a representative for the facility on committees within the community.

Takes on-call for the nursing service 50% of the off duty time to manage urgent customer service issues, nursing care needs, nursing staff scheduling needs, infectious outbreaks and risk issues identified within the home over the 24 hour, 7 day period. Shares Manager-on-site duty for weekend representation in the home.
Key Qualifications:
Extensive experience in nursing management in a long-term care or continuing care/rehabilitation facility.

Current registration with the Ontario College of Nurses as a Registered Nurse.

Baccalaureate in Nursing and certification in Nursing Administration or equivalent management experience as per Ontario Regulation 79/10 made under the Fixing Long-Term Care Act

Considerable experience in supervising, managing, motivating and developing a diverse workforce in a fast-paced customer service oriented environment with the ability to interpret and apply employment policies and collective agreements.

Strong understanding of policies and related legislation or initiatives and their significance and potential impact

Strong interpersonal and communication skills.

Strong financial acumen, planning and organizational skills.

Ability to manage competing priorities and demands in an environment with high expectations   and frequent and competing deadlines

Demonstrated  commitment to resident safety and quality improvement 

Knowledge of legislation in Long-Term Care, as well as other government legislation in the areas of labour, employment, health and safety, human rights and provincial standards and classification for long-term care.

Highly developed interpersonal, public, labour and human relation skills to build and maintain effective relations and partnerships with all stakeholders.

Excellent negotiating, conflict resolution, project management, strategic, analytical and problem solving skills.

Effective decision maker with a track record demonstrating innovation and results oriented leadership

Proficient in the use of various computer applications including Office Suite.

Master's Degree preferred.
Please note:
As a condition of employment with the Senior Services and Long-Term Care Division, selected candidates will be required to provide a satisfactory Police Reference Check (PRC) with vulnerable sector screening, tuberculosis screening and proof of immunization in accordance with the Long-Term Care Homes Act (O.Reg.79/10).
Note: All City of Toronto employees are required to be fully vaccinated as a condition of hire in accordance with the City's Mandatory Vaccination Policy. Candidates will be required to show proof of vaccination during the recruitment process.
City of Toronto employees are eligible to apply for the posted job opportunity, but cannot hold two different jobs. To be considered for this job posting, you must indicate that you are a "Current City of Toronto employee" on the on-line application form, and provide your "Employee Number".
Equity, Diversity and Inclusion
The City is an equal opportunity employer, dedicated to creating a workplace culture of inclusiveness that reflects the diverse residents that we serve. Learn more about the City's commitment to employment equity.
Accommodation
The City of Toronto is committed to creating an accessible and inclusive organization. We are committed to providing barrier-free and accessible employment practices in compliance with the Accessibility for Ontarians with Disabilities Act (AODA). Should you require Code-protected accommodation through any stage of the recruitment process, please make them known when contacted and we will work with you to meet your needs. Disability-related accommodation during the application process is available upon request. Learn more about the City's Hiring Policies and Accommodation Process.