Director, Microsoft Dynamics 365 F&O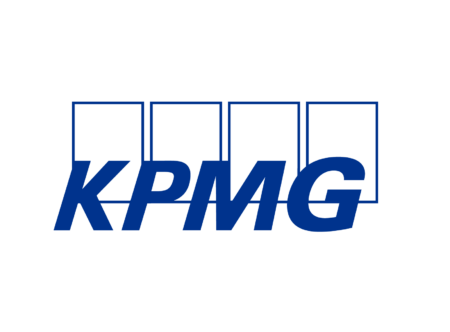 City : Toronto
Category : Advisory
Industry : Finance
Employer : KPMG
Overview
KPMG Canada is looking for a Microsoft Dynamics D365 F&O Director who will be responsible for leading the Microsoft Dynamics ERP Practice across Canada. The ideal candidate has extensive client, practice and delivery management experience with demonstrated ability to plan and manage the execution of consulting implementation projects. In addition, this person is recognized as a trusted advisor in relationships with clients, colleagues, vendors, and other industry professionals, with experience across a variety of industries and business functions.
As a recognized leader in Digital Transformation, KPMG is ideally positioned to assist our clients from both a strategy and technology perspective and the list of clients looking at D365 F&O is growing.
KPMG is looking for someone who can lead solutioning as part of efforts that drive business development, deliver successful solutions to clients, cultivate effective operations, and mentor and grow a strong team. You also have above average communication and presentation skills. If you have a strong background in ERP implementations and consulting and possess these skills, you will thrive at KPMG.
What you will do
Grow an existing highly capable and performing KPMG D365 F&O practice

Lead the delivery and management of client D365 F&O projects, contributing to solutions as needed to establish strong trust- based relationships and drive collective client and team success

Lead business development/sales efforts, craft and develop solution approaches and requisite proposals and successfully engage with clients

Hire, supervise, train, mentor and develop both functional and technical resources

Participate in firm-wide leadership activities including monthly Town-halls, performance meetings, recruitment activities and other duties necessary to advance departmental and firm initiatives

Support company growth by building and maintaining a strong professional network

Architect ERP solutions for our clients and lead the delivery and management of client projects

Diagnose complex technical and business problems and work to uncover unmet client needs
What you bring to the role
15+ years of experience managing ERP implementations across many industries and levels of complexity

Previous experience in a practice role or as a senior manager with skills to rise to the next level

Successful track record of building and managing business within a professional services, consulting, or technology services environment

Strong understanding of the Microsoft Dynamics 365 F&O, including knowledge of cloud transformations and migrations approaches

Experience of selling in a professional services consulting organization, especially from within a service line, managing a matrix stakeholder landscape.

Demonstrated ability to develop and lead relationship-building activities with C-Level executives, including CEO, CFO, COO, CIO, CISO

Superior communication skills, both written and verbal, in English (French bonus but not mandatory)

Bachelor's degree in an appropriate field from an accredited college/university
Keys to your success:
KPMG individuals Deliver Impact | Seek Growth | Inspire Trust and understand that a diverse workforce enables us to deepen relationships and strengthen our business.
Providing you with the support you need to be at your best
For more information about KPMG in Canada's Benefits and well-being, click here.
Our Values, The KPMG Way
Integrity, we do what is right | Excellence, we never stop learning and improving | Courage, we think and act boldly | Together, we respect each other and draw strength from our differences | For Better, we do what matters
KPMG in Canada is a proud equal opportunities employer and we are committed to creating a respectful, inclusive and barrier-free workplace that allows all of our people to reach their full potential. A diverse workforce is key to our success and we believe in bringing your whole self to work. We welcome all qualified candidates to apply and hope you will choose KPMG in Canada as your employer of choice. For more information about Inclusion, Diversity & Equity in Recruitment, please click here.
For general recruitment-related inquiries, please contact the HR Delivery Centre at cafmcdnhrsthotline@kpmg.ca.
If you have a question about accessible employment at KPMG, or to begin a confidential conversation about your individual accessibility or accommodation needs through the recruitment process, we encourage you to contact us at cafmcdnhrsthotline@kpmg.ca or phone: 416-777-8002 or toll free 1-888-466-4778.