Director, Intermodal Operations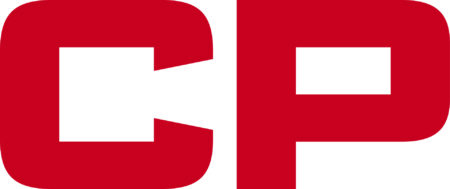 City : Pitt Meadows, BC, CA
Category : Other
Industry : Transportation
Employer : Canadian Pacific
Canadian Pacific (CP) and Kansas City Southern (KCS) are now CPKC. As the only truly North American railway, we are making big moves! Drawing on our strong foundations and heritage, CPKC moves essential goods across our 20,000-mile network to support economic growth throughout Canada, the U.S. and Mexico. Be a part of history as we connect a continent and create exciting career opportunities across our new transnational network. Visit cpkcr.com to learn about the CPKC advantage, our purpose and culture.
PURPOSE OF THE POSITION:
The Director, Intermodal Operations will have direct accountability for success in all aspects of Intermodal Operations on the territory which he/she oversees. The Director will provide leadership for a team of CP employees and contract employees in areas of safety, service, asset utilization, cost control and people. This is a senior level operating position that requires strong leadership, balanced decision making skills and a true sense of urgency to accomplish tasks in a fast paced, yet highly strategic operating environment.
POSITION ACCOUNTABILITIES:
Implement business strategy and operating plans for all terminals on territory

Prepare daily plan and execute towards safety and performance KPI's at all terminals on territory

Represent Intermodal Operations as primary point of escalation for all departments for any issues on territory related to train performance, network, local operations, customer service, commercial, etc.

Focus on continuous improvement of operating processes

Lead strongly in all areas of safety management and compliance

Maintain a culture of peer-to-peer monitoring while seeking to improve the management team's safety behaviours and actions

Ensure appropriate train design is ready to drive an efficient terminal operating clock to drive fluidity for the terminal and network

Ensure security of the facility to prevent theft and unauthorized handling of CP property and shipments

Provide daily leadership and consequence management to improve Supervisor effectiveness while supporting their development and career goals

Provide performance objectives for direct reports

Provide performance management, career development and succession planning for non-union employees under their jurisdiction

Develop and deliver resource planning for the local Intermodal terminals and automotive compounds within their span of control

Ensure that truck dwell times and all service metrics are maintained

Manage relationship at all levels with lift contractors and other vendors including responsibility for contract negotiations and RFP's, applying performance incentives/penalties, and ensuring appropriate resources are in place to handle forecasted demand

Ensuring that all CP operated equipment is maintained to comply with provincial/state/federal regulations

Create/maintain capacity analysis for all intermodal terminals on territory, including managing capital planning portfolio and recommendations for territory.
POSITION REQUIREMENTS:
High school degree or equivalent is required

Bachelor's degree in Logistics, Transportation or equivalent is preferred

Broad understanding of rail operations

Understanding of intermodal and automotive terminal operations

Leadership skills to develop the team

Knowledge of Collective Bargaining Agreements & labor laws

Analytical, relationship management & dispute resolution skills

Ability to communicate effectively with all levels in the organization

Ability to lead and manage a diverse group of CP union and non-union teams and contractors

Ability to influence leaders

Ability to drill down, understand root cause and resolve complex issues.
WHAT CPKC HAS TO OFFER:
Flexible and competitive benefits package

Competitive company pension plan

Employee Share Purchase Plan

Performance Incentive Program

Annual Fitness Subsidy

Part-time Studies Program
ADDITIONAL INFORMATION:
As an employer with national presence, the possibility does exist that the location of your position may be changed based on organizational requirements.
Background Investigation:
The successful candidate will need to successfully complete the following clearances:       
Criminal history check

Reference check
Management Conductor Program:
Becoming a qualified conductor or locomotive engineer is the single best way for a management employee to learn the business at CPKC. You may be required to obtain a certification or to maintain your current certification/qualification as a conductor or locomotive engineer
CPKC is an employment equity employer committed to the principles of employment equity and inclusion. We encourage all qualified candidates to apply including women, Black, Indigenous, People of Colour (BIPOC), members of the LGBTQ+ community, and people with disabilities. Accommodations for the job application process can be provided, as appropriate, upon request. All applicant information will be managed in accordance with the federal Personal Information Protection and Electronic Documents Act (PIPEDA)". 
Req ID: 100989
Department: Market Strategy & Asset Management
Job Type: Full-Time
Position Type: Non-Union
Location: Vancouver, British Columbia
Country: Canada
% of Travel:
# of Positions: 1
Job Available to: Internal & External

#LI-JA1
#LI-ONSITE