Director, Integrated Communications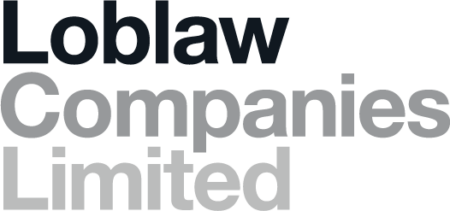 City : Brampton, Ontario
Category : Full time
Industry : Communication
Employer : Shoppers Drug Mart®
Referred applicants should not apply directly to this role.
All referred applicants must first be submitted through Workday by a current Loblaw Colleague.
Come make your difference in communities across Canada, where authenticity, trust and making connections is valued – as we shape the future of Canadian retail, together. Our unique position as one of the country's largest employers, coupled with our commitment to positively impact the lives of all Canadians, provides our colleagues a range of opportunities and experiences to help Canadians Live Life Well®.

At Loblaw Companies Limited, we succeed through collaboration and commitment and set a high bar for ourselves and those around us. Whether you are just starting your career, re-entering the workforce, or looking for a new job, this is where you belong. 
Why is this role important?
Throughout Loblaw history, our growth has been fueled by innovation and a passion for customers that drives us to understand and meet customer needs better than any competitor.
Today, we're looking for an individual to be apart of the newly created Social Centre of Excellence (COE), to bring that innovation and passion to digital channels. We're looking for someone whose passion is to inspire audiences and sales with brands.
This is a pivotal role to our overall success at Loblaw because the social media platforms are a part of the modern customer journey and without influencer content our customers have less visibility to our wonderful products that we bring to our shelves each day.  Based in our Brampton office, we are fast paced and a collaborative team working to better grocery shopping, beauty, pharmacy, and loyalty.  To achieve these goals, we are looking for talented and passionate individuals who want to collaborate and solve challenging problems and make a significant and lasting impact on Canadians. 
As the Director, Integrated Communications will manage our Influencer strategy across our national brands and control brands with regards to events and activations, and social content. You will be responsible for the development and performance of influencer marketing campaigns across social and offline channels. You will also manage our growing Influencer team, optimizing and scaling our existing programs. You will work closely with other marketing, brands, digital, media and communications teams to define the Influencer KPIs.  You will also work in close collaboration with operations, merchandising and analytics teams. teams to drive impact across all social channels and be responsible for establishing and building relationships with key industry partners on social platforms.
What you'll do:
Develop and execute brand promotions and product launches, evergreen marketing campaigns and brand initiatives with an influencer first strategy that supports overall business priorities

Lead a team of PR/Influencer Managers

Partner with agency leads across the network and an array of brands to prepare cohesive thinking across campaigns and activations

Develop and manage an Influencer calendar that we can leverage across all our social channels

Manage and negotiate celebrity and ambassador contract negotiations and execution

Create and conduct influencer briefs for creatives and influencers

Manage influencer marketing forecast, budget, and optimizations based on business needs

Drive creative ideas for influencers amongst the team - engaging with the team to execute creative and innovative ideas of how we work with Influencers

Oversee research, identification, and relationship management with influencers that help meet brand goals via influencer partnerships

Analyze and access campaign to provide valuable insights and opportunities

Remain on the pulse of influencer marketing trends to ensure creative, maximum exposure

Efficiently and effectively plans and manage influencers at large-scale events

Demonstrate tactical proficiency in developing influencer recommendations, content direction, content scheduling, ongoing tracking and reporting on result
What you'll need:
Eight plus years of experience in Influencer Marketing

Experience managing an eCommerce brand preferably in the retail space

Well-versed in influencer marketing reporting and delivering results to executive leadership

Strong copywriting and editing skills that mirror the brand voice

Previous experience building an ambassador program

Experience supporting innovative marketing plans with defined objectives on a national scale

Strong project management skills with attention to detail

Comfortable collaborating and working in cross functional settings

Deep understanding of influencer marketing tactics and proven relationships with influencers

Familiarity with influencer reporting and management platforms

Experienced in crisis management and/or public relations

Knowledgeable of trending in pop culture, retail, and lifestyle landscape

You understand that social media is not 9-5, and have the ability to work a flexible schedule, which occasionally includes weekends and holidays for posting / engagement (as needed)

You're a self-starter that's comfortable working with and interpreting Web Analytics platforms like Omniture and Google Analytics to access data-driven and last touch attribution in an effort to evaluate effectiveness of Social media strategy on omni-channel results
How you'll succeed
In our Loblaw Marketing department, we seek great people to continually strengthen our culture. We believe great people model our values, are authentic, build trust and make connections. We're able to keep innovating because our colleagues are passionate about their work and excited about the future. 
Loblaw recognizes Canada's diversity as a source of national pride and strength. We have made it a priority to reflect our nation's evolving diversity in the products we sell, the people we hire, and the culture we create in our organization. Accommodation is available upon request for applicants with disabilities in the recruitment and assessment process and when hired. In addition, we believe that compliance with laws is about doing the right thing.  Upholding the law is part of our Code of Conduct – it reinforces what our customers and stakeholders expect of us.
Our commitment to Sustainability and Social Impact is an essential part of the way we do business, and we focus our attention on areas where we can have the greatest impact. Our approach to sustainability and social impact is based on three pillars – Environment, Sourcing and Community – and we are constantly looking for ways to demonstrate leadership in these important areas. Our CORE Values – Care, Ownership, Respect and Excellence – guide all our decision-making and come to life through our Blue Culture. We offer our colleagues progressive careers, comprehensive training, flexibility, and other competitive benefits – these are some of the many reasons why we are one of Canada's Top Employers, Canada's Best Diversity Employers, Canada's Greenest Employers & Canada's Top Employers for Young People.
If you are unsure whether your experience matches every requirement above, we encourage you to apply anyway. We are looking for varied perspectives which include diverse experiences that we can add to our team.

We have a long-standing focus on diversity, equity and inclusion because we know it will make our company a better place to work and shop. We are committed to creating accessible environments for our colleagues, candidates and customers. Requests for accommodation due to a disability (which may be visible or invisible, temporary or permanent) can be made at any stage of application and employment. We encourage candidates to make their accommodation needs known so that we can provide equitable opportunities.  
 
Please Note:
Candidates who are 18 years or older are required to complete a criminal background check. Details will be provided through the application process.