Director, Indirect Tax Compliance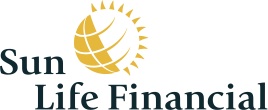 City : Toronto
Category : Full-time
Industry : Finance
Employer : Sun Life Financial
Vous êtes unique, comme le sont votre parcours, votre expérience et votre façon de voir les choses. Ici, on vous encourage et on vous motive à donner le meilleur de vous-même, et on vous donne les moyens de le faire. Vous travaillerez avec des collègues dynamiques – experts dans leur domaine – qui sont impatients de partager leurs connaissances avec vous. Vous aurez des gestionnaires inspirants qui vous aideront à développer votre potentiel et à atteindre de nouveaux sommets. Chaque jour, vous aurez de nouvelles occasions de rendre la vie de nos Clients plus radieuse – ils sont au cœur de tout ce que nous faisons. Découvrez comment vous pouvez faire une différence dans la vie des gens, des familles, des collectivités – ici et partout dans le monde.
Description de poste:
Role Summary:

The Director, Indirect Tax Compliance will report to the AVP, Specialty Tax Compliance & Advisory.  As a key part of the Canadian Tax team, the Director, Indirect Tax Compliance is responsible for managing Canadian Goods and Services Tax/Harmonized Sales Tax (GST/HST) and Quebec Sales Tax (QST) return processes, overseeing Canadian provincial sales tax (PST), provincial premium taxes, withholding tax, and other related tax return processes.  The Director assists in managing effective relationships with Canadian Finance Groups and is a key contact for Canadian Business Units (BUs) and Corporate Groups regarding these tax matters. The Director oversees the  audits of the tax returns by tax authorities. The Director manages Canadian indirect tax implications of Canadian operations.

Main Accountabilities:
Responsible for all planning, oversight, and management of the indirect tax compliance process. This will include all tax reporting in the areas of sales and commodity taxes on a Provincial and Federal, basis as well as premium taxes

Preparation of accurate and timely federal and provincial indirect tax returns for Sun Life Financial and its Canadian subsidiaries

Develop and maintain the annual pre-approval application to Canada Revenue Agency for the GST Input Tax Credit Allocation Method and the required documentation to be sent for approval to government authorities

Manage indirect tax audits, research issues and prepare formal responses to queries and proposed adjustments from tax authorities

Preparing quarterly memorandum explaining reassessments and related journal entries.

Establish controls and reviews to ensure completeness and accuracy of tax self-assessments

Liaise with financial staff in other areas regarding information needed to ensure accurate and timely tax compliance and reporting

Provide technical guidance to accounts payable on withholding taxes under Regulation 105 and assist in reviewing invoices subject to withholding.

Oversee calculations, reporting and payment of applicable withholding taxes

Tax research and interpretation of the impact of specific issues and/or transactions on Sun Life Financial and its Canadian subsidiaries

Provide consultation and tax advice to business unit management

Review of intercompany transactions for compliance with income and indirect tax regulations and reporting requirements.

Assist with income and policyholder tax issues

Develop and implement processes with respect to Canadian Indirect Tax, with a view to maximize recoveries and minimize liabilities

Champion opportunities for process efficiencies through automation and working paper simplification. Responsible for leveraging technology in addition to automation capabilities of tax compliance and tax provision processes.
Competencies:
University degree and professional accounting designation (CPA)

Completion or enrolment in CPA Canada In-Depth GST/HST Program

Comprehensive knowledge of Canadian indirect taxes

Minimum 6 or more years of relevant tax experience

Good working knowledge in the application of Canadian indirect taxes

Experience in dealing with Canadian indirect tax filings

Experience in financial services preferred

Experience in the insurance industry a definite asset

Strong attention to detail

Strong verbal and written communication and interpersonal skills

Bilingual (French and English) preferred

Proficiency in Excel and Word

Knowledge of Microsoft Access, Oracle, SAP, OFA and Discoverer is an asset

Ability to prioritize multiple tasks and to meet tight deadlines.
L'échelle du salaire de base est pour l'emplacement principal du poste affiché. Elle peut varier selon l'emplacement du candidat sélectionné et d'autres facteurs. En plus du salaire de base, les employés admissibles de la Financière Sun Life participent à différents programmes de rémunération incitative, dont le montant octroyé est discrétionnaire et dépend du rendement de l'employé et de la compagnie. Certains postes de vente participent à des programmes de rémunération incitative basés sur les résultats de vente individuels ou de groupe. 
Depuis toujours, la diversité et l'intégration sont au cœur des valeurs de la Financière Sun Life. Nous croyons qu'un effectif diversifié ayant des points de vue variés et des idées créatives est avantageux pour nos clients, pour les collectivités où nous exerçons nos activités, ainsi que pour nous tous, en tant que collègues. Nous accueillons avec enthousiasme les candidatures de personnes compétentes provenant de tous les horizons.
Les personnes handicapées ayant besoin de mesures d'adaptation pour présenter leur candidature et celles qui doivent consulter les offres d'emploi sur un support de substitution peuvent envoyer leur demande par courriel à l'adresse 'thebrightside@sunlife.com'.
À la Sun Life, nous voulons créer un environnement de travail flexible où nos employés sont outillés pour donner le meilleur d'eux-mêmes. Nous offrons plusieurs options de travail flexibles selon les exigences du poste et les besoins individuels. N'hésitez pas à en discuter pendant le processus de sélection.
Nous remercions tous les candidats de l'intérêt manifesté pour ce poste. Nous ne communiquerons qu'avec les personnes qui auront été retenues pour passer une entrevue.
Échelle salariale:
95,200/95 200 - 155,500/155 500
Catégorie d'emploi:
Finances
Fin de l'affichage:
07/12/2022