Director, Higher Education Transformation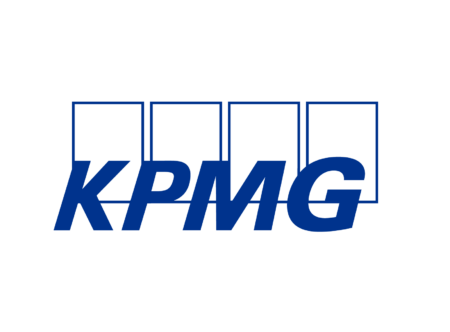 City : Vancouver
Category : Advisory
Industry : Finance
Employer : KPMG
Overview
At KPMG, you'll join a team of diverse and dedicated problem solvers, connected by a common cause: turning insight into opportunity for clients and communities around the world.
The opportunity
Are you a talented leader with a proven track record for motivating teams and delivering exceptional client service?
Our Management Consulting team in Vancouver is looking for a professional like you with the skills and drive to make a real difference.
KPMG Canada's National Education practice is a leader in serving Universities, Colleges, and Polytechnic institutions across the country. We demonstrate our support and superior qualifications for education clients across Canada with cross-functional and diverse teams that bring well-rounded approaches to address the most challenging issues in the Education sector.
Our team is comprised of higher education and functional specialists who support Education institutions develop efficient and effective operations to support their strategic business objectives tackling issues such as student experience expectations, operational efficiencies, future of the workforce, ESG (including EDI), legacy IT system modernization, cyber security and privacy, aging infrastructure and deferred maintenance, and enterprise risk management.
We support our clients in identifying, quantifying, prioritizing, and delivering the changes required to align their operating models to their financial targets and strategic objectives. We work as a Global education practice bringing valuable insights from across the globe to our Education clients, and this provides our team members the unique opportunity to learn and work on global projects.
What you will do
Our Management Consulting practice is seeking a Director for our Education practice to strengthen our Management Consulting practice. We are looking for talented professionals with a proven record for motivating teams and delivering exceptional, meaningful work.
Ideally based in the Greater Vancouver Area, you will be a critical part of our growing and successful National Education practice, in leading one of the practice's key initiatives, which is in supporting higher education institutions in their journey of reimagining their student experience enabled by technology transformation and modernization of legacy platforms.
What you bring to the role
A seasoned professional, with 12-15+ years of comparable experience in management consulting and the Education sector.

Hands on Education sector experience, with s

trong relationships with Director and/or Executive-level contacts, and with a solid understanding of key trends in the Education sector locally and nationally.

Excellent leadership and collaboration skills, including ability to lead a dedicated team and collaborating with complementary teams (such as technology and technology vendor alliance teams) towards achieving common goals.

Ability to navigate a multi-stakeholder environment and senior levels with the ability to build and foster long-term relationships with our clients.

Experience with designing and delivering student experiences that authentically engage with each learner's abilities, aspirations and circumstances while cognizant of the unique and changing world in which students and higher education institutions will operate.

Experience with Strategy, Planning, Analytics and Performance, including

operational and strategic plan reporting, management information services, data warehouse and business intelligence systems management, modelling, institutional research and analysis.

Experience in creating business cases/ proposals for structural change, technology improvements and business process re-engineering, including stakeholder engagement, customer journeys, identifying new opportunities for improvement, new ways of undertaking existing functions, such as admissions and the development of costing and implementation timelines and schedules.

Superb skills and experience in project execution, including leading day-to-day delivery, team management, client relationship management, and managing project schedule, risks, and timelines.

University degree in business, management, operations, engineering, MBA or equivalent from an accredited university.

Familiarity with the technology architecture across the institution with an ability to articulate the future technology needs of the institution and liaise between technical and non-technical stakeholders.

Ability to cultivate relationships at management and executive levels, both internally and externally, including to drive business development initiatives

Ability to succeed in both team-based and independent environments
Keys to your success:
KPMG individuals Deliver Impact | Seek Growth | Inspire Trust and understand that a diverse workforce enables us to deepen relationships and strengthen our business.
Providing you with the support you need to be at your best
For more information about KPMG in Canada's Benefits and well-being, click here.
Our Values, The KPMG Way
Integrity, we do what is right | Excellence, we never stop learning and improving | Courage, we think and act boldly | Together, we respect each other and draw strength from our differences | For Better, we do what matters
KPMG in Canada is a proud equal opportunities employer and we are committed to creating a respectful, inclusive and barrier-free workplace that allows all of our people to reach their full potential. A diverse workforce is key to our success and we believe in bringing your whole self to work. We welcome all qualified candidates to apply and hope you will choose KPMG in Canada as your employer of choice. For more information about Inclusion, Diversity & Equity in Recruitment, please click here.
For general recruitment-related inquiries, please contact the HR Delivery Centre at cafmcdnhrsthotline@kpmg.ca.
If you have a question about accessible employment at KPMG, or to begin a confidential conversation about your individual accessibility or accommodation needs through the recruitment process, we encourage you to contact us at cafmcdnhrsthotline@kpmg.ca or phone: 416-777-8002 or toll free 1-888-466-4778.