DIRECTOR, GROWTH & TRANSITION CAPITAL – Tech Team –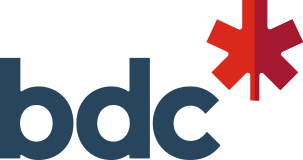 City : Head Office / Siège Social
Category : Growth and Transition Capital (Business Development)
Industry : Banking
Employer : BDC
No other bank is doing what we do.
At BDC, we help Canada and its entrepreneurs create a prosperous, inclusive and green economy. Our mission is to help Canadian businesses thrive by providing financing, capital and advisory services. We're devoted to Canadian entrepreneurs. We're also dedicated to our employees. Adaptable. Inspiring. Different. There's a reason we like to work here, and we think you'll like it too. Join BDC and help make a difference! 
Diversity. Equity. Inclusion. They're more than just words for BDC. These concepts are foundational to our success and to our ability to attract, retain, mobilize and develop the right talent, as well as to offer a healthy, professional and collaborative environment. We are committed to cultivating and preserving an environment where all employees can thrive, and, for over a decade, we have been recognized as one of Canada's Top 100 Employers and one of Canada's Best Diversity Employers. In recruiting for our team, we welcome the unique contributions that you can bring in terms of your education, opinions, culture, ethnicity, race, sex, gender identity and expression, nation of origin, age, languages spoken, veteran's status, color, religion, disability, sexual orientation, beliefs, experiences, and more.
POSITION OVERVIEW
BDC Capital is the investment arm of BDC, serving as a strategic partner to Canada's most innovative and high potential firms. The Director of Growth & Transition Capital is a key player in technology financing, growth projects, acquisitions and transfers of technology companies. He.she will use his.her talent and creativity to make a real impact on the success of Canadian entrepreneurs.  You will use your strong relationship skills and network of contacts to identify opportunities that will accelerate Canadian entrepreneurs' growth and develop business opportunities in both financing and consulting.
CHALLENGES TO BE MET
Here's what the challenges of a typical week look like:
Analyze and evaluate financing and investment opportunities

Draft loans that meet BDC Capital's investment criteria

Act as an advisor, making proactive recommendations to the management staff of investee companies and to entrepreneurs

Meticulously monitor investments and manage portfolio risk

Develop and implement portfolio risk management strategies

Build relationships and collaborate with key stakeholders in the business community (internal and external)

Seek business opportunities through rigorous business development

Take responsibility for the individual planning process by creating and implementing an individual marketing and development plan

Stay up to date with the latest trends on the tech market
The ideal candidate should have an entrepreneurial spirit, a passion for helping companies succeed on the market and strong knowledge of tech market trends. With outstanding dynamism and a strong customer approach, the candidate will be able to create, develop and maintain his/her network.
WHAT WE ARE LOOKING FOR:
If you can answer YES to the following questions, you may be just the person we are looking for:
Do you have a bachelor's degree in finance or a related field, or even better, a professional qualification?

Do you have more than five years of experience in financing?

Do you have a strong interest or experience in the technology sector?

Do you have strong analytical, risk assessment and financial forecasting skills?

Do you have experience in mergers and acquisitions and a desire to be part of business development by developing a network?

Do you have sound judgement in the field of financing, credit and investment?

Are you able to build trust and good business relations with your customers? Do your customers remember you because of your good advice and your ability to collaborate?

Are you a strong negotiator who is focused on results?

Are you comfortable communicating in English and French, written and spoken?
With us, you'll be able to achieve the work/life balance you're looking for, with competitive working conditions and above-market flexible benefits. This includes modern workspaces to work from when you are in our offices, and, for some specific positions, the ability to work remotely, on reserve, and/or within your community.
While we appreciate all applications, we advise that only the candidates selected to participate in the recruitment process will be contacted. If you are a candidate with a disability and need an accommodation to complete the application process, please email us at accessibility@BDC.ca, and include your full name, the best way to reach you, and the accommodation needed to assist you with the application process.