Director, Field Underwriting Solutions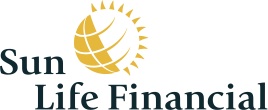 City : Toronto
Category : Full-time
Industry : Finance
Employer : Sun Life Financial
Vous êtes unique, comme le sont votre parcours, votre expérience et votre façon de voir les choses. Ici, on vous encourage et on vous motive à donner le meilleur de vous-même, et on vous donne les moyens de le faire. Vous travaillerez avec des collègues dynamiques – experts dans leur domaine – qui sont impatients de partager leurs connaissances avec vous. Vous aurez des gestionnaires inspirants qui vous aideront à développer votre potentiel et à atteindre de nouveaux sommets. Chaque jour, vous aurez de nouvelles occasions de rendre la vie de nos Clients plus radieuse – ils sont au cœur de tout ce que nous faisons. Découvrez comment vous pouvez faire une différence dans la vie des gens, des familles, des collectivités – ici et partout dans le monde.
Description de poste:
What will you do?
Participate to the High Net Worth Solution Center meeting to provide Underwriting inputs.

Educate, coach and guide Advisors and Firms on how to present an application for consideration.

Collaborate on developing best practices of cover letters

Pre-screen insured medical history, financial information, travel, occupation and lifestyle risks prior to application submission and prepare Advisor and Client for potential outcome.

Prepare the internal underwriters on potential large or complex cases coming in

Through the pre-screen process, provide a clear underwriting road map for success including communication and time line strategies.

Provide explanation of the final assessment and partner with RSDs to settle the case

Discuss options for possible reconsideration using additional testing or timeframe for reconsideration and prepare a clear road map for advisors.

Collaborate with case managers and underwriters to support their efforts.

Collaborate with Sales Directors to promote cross selling opportunities.

Collaborate on the marketing aspect of underwriting and our competitive landscape

Be the voice of Underwriters to the field.

Elevate the Sun Life Underwriting Brand and presence externally.
What do you need to succeed?
Undergraduate degree

Fluent in Mandarin and English

10 years of diverse individual insurance underwriting experience.

Strong understanding or ability to learn individual insurance products.

Strong understanding or ability to learn financial planning as a whole

Strong presentation skills

Strong field experience and understanding of our sales model

Strong communication skills and peripheral vision

Proven ability to collaborate and partner with internal business partners.
L'échelle du salaire de base est pour l'emplacement principal du poste affiché. Elle peut varier selon l'emplacement du candidat sélectionné et d'autres facteurs. En plus du salaire de base, les employés admissibles de la Financière Sun Life participent à différents programmes de rémunération incitative, dont le montant octroyé est discrétionnaire et dépend du rendement de l'employé et de la compagnie. Certains postes de vente participent à des programmes de rémunération incitative basés sur les résultats de vente individuels ou de groupe. 
Depuis toujours, la diversité et l'intégration sont au cœur des valeurs de la Financière Sun Life. Nous croyons qu'un effectif diversifié ayant des points de vue variés et des idées créatives est avantageux pour nos clients, pour les collectivités où nous exerçons nos activités, ainsi que pour nous tous, en tant que collègues. Nous accueillons avec enthousiasme les candidatures de personnes compétentes provenant de tous les horizons.
Les personnes handicapées ayant besoin de mesures d'adaptation pour présenter leur candidature et celles qui doivent consulter les offres d'emploi sur un support de substitution peuvent envoyer leur demande par courriel à l'adresse 'thebrightside@sunlife.com'.
À la Sun Life, nous voulons créer un environnement de travail flexible où nos employés sont outillés pour donner le meilleur d'eux-mêmes. Nous offrons plusieurs options de travail flexibles selon les exigences du poste et les besoins individuels. N'hésitez pas à en discuter pendant le processus de sélection.
Nous remercions tous les candidats de l'intérêt manifesté pour ce poste. Nous ne communiquerons qu'avec les personnes qui auront été retenues pour passer une entrevue.
Échelle salariale:
105,000/105 000 - 165,900/165 900
Catégorie d'emploi:
Ventes - Gestion des relations avec la clientèle
Fin de l'affichage:
29/05/2023