Director, Enterprise Data Architecture (Client Experience Data)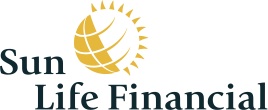 City : North York
Category : Full-time
Industry : Finance
Employer : Sun Life Financial
Vous êtes unique, comme le sont votre parcours, votre expérience et votre façon de voir les choses. Ici, on vous encourage et on vous motive à donner le meilleur de vous-même, et on vous donne les moyens de le faire. Vous travaillerez avec des collègues dynamiques – experts dans leur domaine – qui sont impatients de partager leurs connaissances avec vous. Vous aurez des gestionnaires inspirants qui vous aideront à développer votre potentiel et à atteindre de nouveaux sommets. Chaque jour, vous aurez de nouvelles occasions de rendre la vie de nos Clients plus radieuse – ils sont au cœur de tout ce que nous faisons. Découvrez comment vous pouvez faire une différence dans la vie des gens, des familles, des collectivités – ici et partout dans le monde.
Description de poste:
Current or previous Client/Customer engagement analytics for digital client marketing and operational Data Domain experience as a strategic Enterprise Data Architect is essential for this position. You should have experience with leading the unification of a national client/customer data experience across business units. Please consider this criterion before applying.
We seek an experienced and high-performing strategic individual contributor to join our Enterprise Data architecture team as a Director, Enterprise Data Architecture. Your focus will be towards our CXO (Chief Experience Office) space where you will unify the client journey nationally across business units.
This leadership role is responsible for designing critical data systems in consultation with Sun Life's Business and enterprise partners, including the holistic alignment of technologies, standards, and practices that enable Sun Life to deliver world class client focused data and analytic systems.
The Data Architecture team is an evolving group leading Sun Life in the application of leading-edge solutions for Sun Life business opportunities. This role will directly report into the Chief Data Architect – Global. Also, this role will be closely working & delivering for the Chief Data & Analytics Officer – Canada. You will also partner with the Chief Architect – Canada.  
In this role you will lead the design and implementation of advanced data architectures such as event streaming & data fabric and mesh on cloud to support advanced marketing needs. This is an innovation opportunity to gain experience with AI and ML initiatives on cloud in the client data domain.
While we would also prefer AI/ML experience, if you do not yet have that experience, consider this a learning opportunity!
What will you do?  
Take ownership of the Client oriented data domain from a conceptual perspective and provide data architecture oversight
Lead solution integration for data and analytical products across the entire CXO ecosystem e.g. from data to data science to decisioning engines to digital properties
Support and advocate for across business units for data design for operational and analytical needs for the CDAO mandate
You'll lead the Client Data strategy engagements with client executives and define data architectures for Canada level engagements. You will also roll-up your sleeves to mentor and help the project team with complex technical issues. 
Develop data patterns, define playbooks for data technologies.
Evaluate & analyze structural requirements for new software and applications in the Client Data domain.
Lead technology POCs and pilots in the data and analytics domain in partnership with Data and analytics teams.  
Create and present Client Data tools/tech proposals and evaluations at EA Governance councils. 
Provide leadership on the design & end-to-end solutions for building data & analytics applications on cloud and on-premise platforms 
Coordinate with Data life cycle management program in all aspects of the delivery. 
Coordinate with the Data Science department to identify future needs and requirements in the Client Data domain.
Apply best practices to all solution architecture, design areas, including on-prem, Cloud (AWS), or a combination. This includes areas such as Operational Excellence, Security, Reliability, Performance Efficiency, and Cost Optimization. 
Mentor other data systems designers (Data Architects), both within your team and within other enterprise services or business units, in order to support solution development and application of best practices. 
Translate detailed requirements into functional specifications. 
Provide high level estimates for project proposals and solution designs.  
Provides consultation for the evaluation of complex data and software systems. 
Strong hands-on experience in delivering data analytics solution with proven business value.  
You'll mentor, develop, and proactively support practice capabilities including recruiting and development of leaders.
​​
Accountability   
Partner with Data and Analytics delivery partners. 
Partner with Solution Architects
Build and lead a team of data architects for delivery using Agile approach. 
Set up and provide governance on data architecture and technology standards.  
What do you need to succeed?  
3+ years of experience in managing Client Marketing Data systems that involves overall design, architecture and analytics.
Approximately 10+ years of build/design experience related to data service design, building data architecture and leading end to end implementations.
3+ years with AWS cloud-based data architecture.  
Strong knowledge on MDM (Master Data Management), RDM, Data Modeling techniques, Data architecture patterns.  
Background of working with data governance and its application
Experience in Machine Learning/AI methodologies and technologies such as Sagemaker, Azure Synapse Azure ML, R, Python, and Azure Data Bricks is preferred.
5+ years' experience acting in the capacity Senior Project roles for sizable IT projects. 
Strong experience in delivering projects in Big Data related projects using Cloud tech ( AWS or Azure or GCP or similar), data lake technologies like Glue, EMR, Redshift, Lambda and open source technologies like Python, Spark, Hive, Data Lake, Cassandra 
Delivery experience in data analytics and visualization solutions using any modern age tools like SAS, AWS Sagemaker, R Studio, Tableau 
5+ years in a financial services company (especially insurance) is preferred, but not necessarily required. 
Excellent documentation skills including technical writing, Visio, PowerPoint, flowcharting (5+ years)  
5-7+ years' experience in development, 3 of which in the capacity of Development and/or Design Lead. 
Extremely strong communication, critical thinking, and analytical skills. This includes skills such as conceptual requirements interpretation, solution creation, and problem-solving abilities. 
Excellent collaboration and leadership skills, a proven ability to adapt to challenges, and a strong interest in coaching and mentoring colleagues. 
Experience with productionizing services at scale and related change management. 
Experience with project management and software development life cycle /SDLC; waterfall and agile (5+ years). Working experience on Kanban/Jira boards 
Proven experience in designing solutions for ODS, data warehouse system integrations 
Understanding of building DevOps pipelines for Data & analytics technologies.  
What's in it for you?
Great Place to Work® Certified in Canada and the US - 2022
Great Place to Work® list for Best Workplaces for #HybridWork – 2022
Great Place to Work® list for Best Workplaces for Professional Development in Canada – 2022
Great Place to Work® list for Best Workplaces in Canada – 2022
Named "Best Places to Work" by Glassdoor – 2021 and 2023
Canada Award for Excellence for Mental Health at Work - 2021
Flexible hybrid work model including in-country (Canada) work-from-home if you prefer. #LI-Remote, or #LI-Hybrid.
Pension, stock and savings programs to help build and enhance your future financial security
Work and professional development that is united by our Purpose: to help Clients and Employees achieve lifetime financial security and live healthier lives
A friendly, collaborative and inclusive culture
Be part of our continuous improvement journey in developing the next greatest digital enterprise experience.
Competitive salary and bonus structure influenced by market range data
A common sense dress code, where you decide how you dress based on your day
The opportunity to move along a variety of career paths with amazing networking potential
L'échelle du salaire de base est pour l'emplacement principal du poste affiché. Elle peut varier selon l'emplacement du candidat sélectionné et d'autres facteurs. En plus du salaire de base, les employés admissibles de la Financière Sun Life participent à différents programmes de rémunération incitative, dont le montant octroyé est discrétionnaire et dépend du rendement de l'employé et de la compagnie. Certains postes de vente participent à des programmes de rémunération incitative basés sur les résultats de vente individuels ou de groupe. 
Depuis toujours, la diversité et l'intégration sont au cœur des valeurs de la Financière Sun Life. Nous croyons qu'un effectif diversifié ayant des points de vue variés et des idées créatives est avantageux pour nos clients, pour les collectivités où nous exerçons nos activités, ainsi que pour nous tous, en tant que collègues. Nous accueillons avec enthousiasme les candidatures de personnes compétentes provenant de tous les horizons.
Les personnes handicapées ayant besoin de mesures d'adaptation pour présenter leur candidature et celles qui doivent consulter les offres d'emploi sur un support de substitution peuvent envoyer leur demande par courriel à l'adresse 'thebrightside@sunlife.com'.
À la Sun Life, nous voulons créer un environnement de travail flexible où nos employés sont outillés pour donner le meilleur d'eux-mêmes. Nous offrons plusieurs options de travail flexibles selon les exigences du poste et les besoins individuels. N'hésitez pas à en discuter pendant le processus de sélection.
Nous remercions tous les candidats de l'intérêt manifesté pour ce poste. Nous ne communiquerons qu'avec les personnes qui auront été retenues pour passer une entrevue.
Échelle salariale:
111,100/111 100 - 177,800/177 800
Catégorie d'emploi:
Développement d'applications - TI
Fin de l'affichage:
13/06/2023