DIRECTOR, ECONOMIC RESEARCH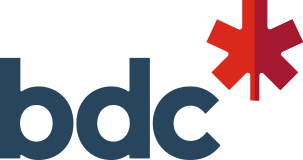 City : Head Office / Siège Social
Category : Economics
Industry : Banking
Employer : BDC
No other bank is doing what we do.
At BDC, we help Canada and its entrepreneurs create a prosperous, inclusive and green economy. Our mission is to help Canadian businesses thrive by providing financing, capital and advisory services. We're devoted to Canadian entrepreneurs. We're also dedicated to our employees. Adaptable. Inspiring. Different. There's a reason we like to work here, and we think you'll like it too. Join BDC and help make a difference! 
Diversity. Equity. Inclusion. They're more than just words for BDC. These concepts are foundational to our success and to our ability to attract, retain, mobilize and develop the right talent, as well as to offer a healthy, professional and collaborative environment. We are committed to cultivating and preserving an environment where all employees can thrive, and, for over a decade, we have been recognized as one of Canada's Top 100 Employers and one of Canada's Best Diversity Employers. In recruiting for our team, we welcome the unique contributions that you can bring in terms of your education, opinions, culture, ethnicity, race, sex, gender identity and expression, nation of origin, age, languages spoken, veteran's status, color, religion, disability, sexual orientation, beliefs, experiences, and more.
POSITION OVERVIEW
The Director, Economic Research is responsible for designing and unfolding strategic economic research activities. They are responsible for defining and implementing the Economic Research team's vision and strategy to align with BDC's mission.  They proactively monitor and analyze internal and external BDC events on an ongoing basis to provide thought leadership on short-term tactics and long-term vision and positioning. They must provide leadership to properly direct the team of economists. The Director will also give conferences to business owners.
CHALLENGES TO BE MET
In collaboration with the Vice President, Research and Chief Economist, develop BDC's economic research calendar in accordance with strategic and corporate planning processes.

Act as a resource to provide economic analysis, strategic policy advice and opinions on policy issues related to innovation, economic competitiveness, small and medium-sized enterprises, etc., influencing the strategic direction of BDC.

Oversee the operations and activities of the economist team; ensure that the team provides high quality and timely information with a high level of internal client satisfaction.

Assess needs, analyze their impact on BDC's activities and make recommendations on areas of strategic importance and policy, such as SMEs economic development, the financial services sector and the economic environment.

Manage and share up-to-date knowledge and data on the economy, SMEs and their markets to support BDC's knowledge strategy.

Collaborate with the Corporate Strategy and Planning team in the development, design and implementation of BDC's strategy.

Conduct research and maintain the knowledge base on issues that have a broad impact on BDC's activities such as the economy, the financial sector policy framework, Canadian SMEs and government policies.

Keep abreast of fiscal, monetary, industry and regional economic developments and changes related to other financial institutions and identify market opportunities.

Give conferences to entrepreneurs.
WHAT WE ARE LOOKING FOR
Master's degree in economics or other appropriate field. Ph.D. in economics is an asset.

10+ years of experience in an applied research position requiring the writing of research reports for various audiences.

A minimum of 5 years' experience in a management role.

Experience in public speaking.
SKILLS, KNOWLEDGE AND COMPETENCIES
Strong ability to communicate effectively orally

Strong understanding of the financial/economic sector on a national scale

In-depth knowledge of the Canadian business sector and industries

Business acumen to identify relevant research topics in the BDC context

Excellent communication and interpersonal skills with the ability to interact directly with senior management and employees across the organization

Analytical and conceptual thinking skills

Ability to manage a team of highly specialized professionals and ensure their training and coaching

Ability to coordinate a variety of projects.

Ability to adapt to often changing priorities while continuing to support key portfolio objectives

Proficiency in both official languages (oral and written).

Good knowledge of Microsoft Office applications (Word, Excel and PowerPoint)
With us, you'll be able to achieve the work/life balance you're looking for, with competitive working conditions and above-market flexible benefits. This includes modern workspaces to work from when you are in our offices, and, for some specific positions, the ability to work remotely, on reserve, and/or within your community.
While we appreciate all applications, we advise that only the candidates selected to participate in the recruitment process will be contacted. If you are a candidate with a disability and need an accommodation to complete the application process, please email us at accessibility@BDC.ca, and include your full name, the best way to reach you, and the accommodation needed to assist you with the application process.