Director, Digital Communications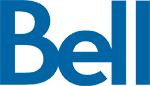 City : Verdun, Quebec
Category : Marketing & Communications
Industry : Telecommunications
Employer : Bell
Req Id: 407955

At Bell, we do more than build world-class networks, develop innovative services and create original multiplatform media content – we advance how Canadians connect with each other and the world.

If you're ready to bring game-changing ideas to life and join a community that values, professional growth and employee wellness, we want you on the Bell team.

Corporate Services is at the centre of the action, providing the support that enables Bell's industry leadership. Our Corporate Security & Responsibility, Communications, Human Resources, Procurement & Value Creation and Real Estate teams work collaboratively to drive our corporate strategy forward.
 
Position Description:
The Communications team develops and manages all external and internal communications strategies for Bell and Bell Media. In addition, the team is also responsible for the program management of our Bell Let's Talk Day initiative, community giving, public affairs and regional sponsorships.

We are currently seeking a Director, Digital Communications with a focus on supporting corporate initiatives, business unit programs and much more. If you are a bilingual communications professional with 10+ years experience in internal and external communications, management, team leadership, customer experience and strategy development, including digital strategy, this may be an excellent career opportunity for you.
Job Duties/ Accountabilities:
Reporting directly to the Senior Vice President of Communications, the Director's primary responsibilities will be to:
Modernize and improve the quality of Bell's corporate communications tools for greater impact and increased employee and stakeholder engagement.

Manage, mentor and develop a dynamic team of 20+ focused on digital communications and channels' development, including webmasters, developers, French revisers, analysts and design and content providers.

Develop and execute comprehensive communication plans and digital solutions and strategies to reach audiences inside and outside the company.

Demonstrate leadership and implement ideas/processes that maximize the performance and engagement of the digital communications' team.

Provide support for executive communications in both official languages.

Collaborate with Communications directors to help them deliver on their initiatives (employee, community, external relations, etc.) including advice and support on delivery and online and digital tools.

Responsible for creating the weekly corporate newsletter including high-level corporate and business unit news, information on various initiatives and programs, team member offers and more.

Manage the relationship with Bell's corporate French translation supplier and responsible to implement guidelines on the use of French at Bell.

Actively participate in multi-disciplinary project teams and bring forward new insights and ideas to enhance the employee experience and reach external audiences.

Develop strong relationships with teams and leaders across the company and know the key players.

Implement appropriate measurements and feedback mechanisms to track the effectiveness of internal initiatives/campaigns, with a focus on continuous improvement
Essential Skills/ Competencies:
10+ years of leadership experience in internal and external communications and project management.

Bachelor's Degree in Communications or related field.

Experience managing and developing an in-house team of technical resources including webmasters, developers, French revisers, analysts and design and content providers.

Ability to manage multiple priorities and deliverables seamlessly and to remain calm under pressure.

Exceptional attention to detail and problem-solving skills.

Ability to establish and maintain highly effective working relationships with executives, coworkers, managers and vendors.

Ability to lead a team, as well as collaborate across teams in a highly matrixed environment.

Ability to work in and understand a complex organization.

Effective organizational and project management skills.

Excellent business and industry awareness, understanding trends that impact the business especially the Québec market and culture.

Understanding of the provincial and federal official languages legislations and the requirements for communications in both languages for federally regulated businesses

Excellent written and verbal communication skills in both official languages (French and English).
#talent #tech #indeed #LI-JW1
Adequate knowledge of French is required for positions in Quebec.
Additional Information:
Position Type: Management
Job Status: Regular - Full Time
Job Location: Canada : Quebec : Montreal || Canada : Quebec : Verdun
Flexible work profile: Mobile
Application Deadline: 04/09/2023
All team members are expected to reside in Canada and within a reasonable commuting distance from their work location to ensure that they are able to come to the office as required, whether the visit is planned or unplanned.
Please apply directly online to be considered for this role. Applications through email will not be accepted.
At Bell, we don't just accept difference - we celebrate it. We're committed to fostering an inclusive, equitable, and accessible workplace where every team member feels valued, respected, and supported, and has the opportunity to reach their full potential. We welcome and encourage applications from people with disabilities.
Accommodations are available on request for candidates taking part in all aspects of the selection process. For a confidential inquiry, simply email your recruiter directly or recruitment@bell.ca to make arrangements. If you have questions regarding accessible employment at Bell please email our Diversity & Inclusion Team at inclusion@bell.ca.
Created: Canada , QC , Montreal
Bell, one of Canada's Top 100 Employers.