Director, Deep Tech Startups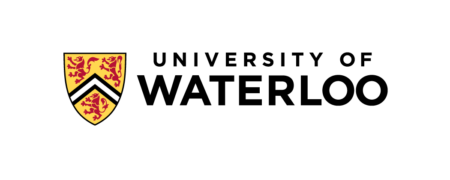 City : Waterloo, ON
Category : Temporary
Industry : Education
Employer : University of Waterloo
Overview:
Term: 3 Years
The Director, Deep Tech Startups creates the conditions and an ecosystem for deep tech startups to succeed at Velocity. A member of Velocity's senior leadership team, the director, deep tech builds partnerships (investors, industry, manufacturers, producers, innovation ecosystems, etc.), establishes systems, advises companies, and fosters a community of founders and innovators that meaningfully help startups accelerate their progress. A recognized leader with deep tech startup experience, the director, deep tech is also a thought leader and contributes to the strategic direction of Velocity's mission while engaging the University of Waterloo ecosystem to inspire and inform up and coming generations of aspiring entrepreneurs.
Responsibilities:
Advisory Practice Development and Leadership
Develops the ways in which Velocity helps founders build companies more effectively and with greater speed, including direct advisement of companies, fundraising for companies, and sourcing talent
Works with the broader Velocity team to implement common support systems
Directs Velocity's deep tech to help position Velocity as a leading business incubator
Cultivates funding opportunities for Velocity founders and Velocity
Partnership Development and Management
Curates and establishes internal and external partnerships and relationships that accelerate founder success specific to the deep tech industry (e.g., access to experts, development partners, technical experts, regulatory guidance, etc.)
Manages partnerships to create win-wins without introducing undue layers of process
Looks globally to understand effective deep tech partnerships to inform approaches applicable to Velocity
Community
Builds trust with deep tech founders to assure Velocity's work is valid, relevant, and truly advances founder success
Grows a team of advisors and experts to help founders supported by Velocity
Searches for opportunities to support the founder community outside of Velocity to help the broader ecosystem
Thought Leadership
Develops knowledge, know-how, and business and investment intelligence to better advise companies and support Velocity's mission
Develops insights that serve the Velocity mission through continuous learning and research
Engages Velocity and the University of Waterloo's communications groups to create content to attract resources for founders and enrich Velocity's reputation
Team Leadership
Leads Velocity team members directly and cross-functionally to achieve organizational goals
Directs members of the advisory practice (e.g. advisors, entrepreneurs in residence, external experts etc.) to provide excellent and effective advice to founders
Qualifications:
Bachelors degree (in business and/or related technical field)
At least 3 years' experience as a founder or senior leader in seed or growth stage deep tech startup
5+ years' experience designing organizations, growing and managing a teams and staff
5+ years reporting to senior leaders (e.g. vice presidents, board members)
5+ years' experience establishing and managing partnerships/relationships that generate outcomes through intensive and formal collaboration, investment, or partnerships
Development of networks, ecosystems, and partners to syndicate support around new initiatives
Fundraising from angel investors and private capital
Pathways and strategies to start and build a deep tech startup
Industrial connections as it relates to building a deep tech startup
Knowledge of corporate structures of early-stage companies
Demonstrated know-how to build productive connections with investors and grant agencies
Presence and agency to develop and sustain collaborative relationships
Proven ability to develop networks by building rapport and trust as it relates to building early stage companies
Customer service orientation with an empathetic posture
Ultimately, the director, deep tech is self-activated, passionate about learning, and possesses energy and enthusiasm to build an ecosystem with an empathetic posture toward founder support
Equity Statement:
The University of Waterloo is committed to implementing the Calls to Action framed by the Truth and Reconciliation Commission. We acknowledge that we live and work on the traditional territory of the Neutral, Anishinaabeg and Haudenosaunee peoples. The University of Waterloo is situated on the Haldimand Tract, the land granted to the Six Nations that includes six miles on each side of the Grand River.
The University values the diverse and intersectional identities of its students, faculty, and staff. The University regards equity and diversity as an integral part of academic excellence and is committed to accessibility for all employees. The University of Waterloo seeks applicants who embrace our values of equity, anti-racism and inclusion.  As such, we encourage applications from candidates who have been historically disadvantaged and marginalized, including applicants who identify as First Nations, Métis and/or Inuit/Inuk, Black, racialized, a person with a disability, women and/or 2SLGBTQ+.
All qualified candidates are encouraged to apply; however, Canadians and permanent residents will be given priority.
The University of Waterloo is committed to accessibility for persons with disabilities. If you have any application, interview, or workplace accommodation requests, please contact Human Resources at hrhelp@uwaterloo.ca  or 519-888-4567, ext. 45935.