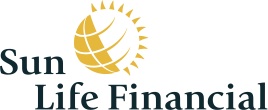 City : Toronto
Category : Full-time
Industry : Finance
Employer : Sun Life Financial
Vous êtes unique, comme le sont votre parcours, votre expérience et votre façon de voir les choses. Ici, on vous encourage et on vous motive à donner le meilleur de vous-même, et on vous donne les moyens de le faire. Vous travaillerez avec des collègues dynamiques – experts dans leur domaine – qui sont impatients de partager leurs connaissances avec vous. Vous aurez des gestionnaires inspirants qui vous aideront à développer votre potentiel et à atteindre de nouveaux sommets. Chaque jour, vous aurez de nouvelles occasions de rendre la vie de nos Clients plus radieuse – ils sont au cœur de tout ce que nous faisons. Découvrez comment vous pouvez faire une différence dans la vie des gens, des familles, des collectivités – ici et partout dans le monde.
Description de poste:
Role Summary

Reporting to the Assistant Vice-President, Digital Innovation – Corporate Risk, the Director, Advanced Analytics is responsible for developing the data strategy, supporting independent oversight, measurement, and reporting & advanced analytics for Risk functions.  The role holder will support the implementation of the data strategy through the development of a data roadmap and in working with technology partners (internal and external) in the time delivery of initiatives.  
What will you do?

•    Data management strategy & execution –The Director will be responsible for leading transformation of data management, ensuring systems, processes, and controls are in place and operating effectively to support the reporting requirements and information needs of internal and external stakeholders, including regulatory agencies.
•    Establishing and ensuring adherence to an enterprise data governance framework and for operationalizing Data Management, Metadata Management, Data Access, and other data policies, standards and practices to meet overall business needs
•    Problem solving and analytics - conducting or supervising analysis, interpreting analytical results, generating insights, and writing decks or reports to provide findings and recommendations.
•    Support enterprise governance and stewardship by coordinating with Business Data Stewards to achieve required governance coverage for Risk data
•    Change management – working with peers and partners to build commitment for change and imbedding change management lens and methodologies into all change initiatives. 
•    Communication and dissemination - presenting results, and engaging partners in discussion on executing next steps and implementing the recommendations, as appropriate; preparation and presentation of both formal presentations and informal updates on analysis/recommendations for senior management
•    Partner to identify and define shared key business terms, definitions, business rules, quality requirements, critical data elements, and align consistently across the enterprise
•    Escalate, vet, negotiate and remediate issues and conflicts
•    Resolving data quality issues, creating data definitions, and influencing others to consistently implement data governance policies, process, and standards.
•    Work with partners to modify, validate update data using DB management and query tools
•    Using reporting tools such as Tableau, define and develop reports for the Risk team, and where necessary leverage cross Sun Life expertise to build out Risk reporting capabilities.
What do you need to succeed?

•    Professional accreditation with over 8 years' experience in a Data Analytics and Reporting roles; experience in Risk Function preferred.
•    Strong working knowledge of technical solutions including automation tools, EUC solutions and data management best practices in financial services, along with exposure to Python, SQL queries, Tableau, or other data industry tool sets; experienced in the field of advanced analytics/ model development and governance
•    Inquisitive learner, curious about continuous improvement and innovation in the finance and operations function
•    Proven experience in developing and executing innovative options and solutions
•    Strong oral and written communication and presentation skills
•    Excellent interpersonal, organizational, and team building skills
•    Strong results-oriented project management skills; well organized, with a high attention to detail
•    Able to work independently on assignments with appropriate judgement, and demonstrate resourcefulness and perseverance in solving problems and removing roadblocks
•    Excellent interpersonal skills with high level of emotional intelligence as is required to build relationships and influence peers and partners. 
•    Excellent collaboration skills and the ability to work in a team environment across multiple sites
•   Excellent stakeholder management, relationship management and influencing skills 
•   Hands-on self-starter who can analyze a problem and develop a solution to implementation
What's In It For You?
Competitive salary and bonus structure influenced by market range data

20 days vacation per year and an innovative sabbatical program

Great Place to Work® Certified in Canada and the US - 2022

Great Place to Work® award for Best Workplaces for #HybridWork - 2022

Named "Best Places to Work" by Glassdoor - 2021

Canada Award for Excellence for Mental Health at Work - 2021

Flex hours and Flexible hybrid work model including in-country work-from-home if you prefer.  #LI-Hybrid   #LI-Remote

A friendly, collaborative and inclusive culture

Being part of our Analytics community, where we share best practices and broaden skill-sets

Flexible Benefits from the day you join to meet the needs of you and your family

Pension, stock and savings programs to help build and enhance your future financial security

Fitness and wellness programs that help you balance work and life and enjoy a healthier lifestyle
L'échelle du salaire de base est pour l'emplacement principal du poste affiché. Elle peut varier selon l'emplacement du candidat sélectionné et d'autres facteurs. En plus du salaire de base, les employés admissibles de la Financière Sun Life participent à différents programmes de rémunération incitative, dont le montant octroyé est discrétionnaire et dépend du rendement de l'employé et de la compagnie. Certains postes de vente participent à des programmes de rémunération incitative basés sur les résultats de vente individuels ou de groupe. 
Depuis toujours, la diversité et l'intégration sont au cœur des valeurs de la Financière Sun Life. Nous croyons qu'un effectif diversifié ayant des points de vue variés et des idées créatives est avantageux pour nos clients, pour les collectivités où nous exerçons nos activités, ainsi que pour nous tous, en tant que collègues. Nous accueillons avec enthousiasme les candidatures de personnes compétentes provenant de tous les horizons.
Les personnes handicapées ayant besoin de mesures d'adaptation pour présenter leur candidature et celles qui doivent consulter les offres d'emploi sur un support de substitution peuvent envoyer leur demande par courriel à l'adresse 'thebrightside@sunlife.com'.
À la Sun Life, nous voulons créer un environnement de travail flexible où nos employés sont outillés pour donner le meilleur d'eux-mêmes. Nous offrons plusieurs options de travail flexibles selon les exigences du poste et les besoins individuels. N'hésitez pas à en discuter pendant le processus de sélection.
Nous remercions tous les candidats de l'intérêt manifesté pour ce poste. Nous ne communiquerons qu'avec les personnes qui auront été retenues pour passer une entrevue.
Échelle salariale:
105,000/105 000 - 165,900/165 900
Catégorie d'emploi:
Advanced Analytics
Fin de l'affichage:
19/03/2023