Director, Business Architecture, BPS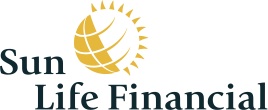 City : Waterloo
Category : Full-time
Industry : Finance
Employer : Sun Life Financial
Vous êtes unique, comme le sont votre parcours, votre expérience et votre façon de voir les choses. Ici, on vous encourage et on vous motive à donner le meilleur de vous-même, et on vous donne les moyens de le faire. Vous travaillerez avec des collègues dynamiques – experts dans leur domaine – qui sont impatients de partager leurs connaissances avec vous. Vous aurez des gestionnaires inspirants qui vous aideront à développer votre potentiel et à atteindre de nouveaux sommets. Chaque jour, vous aurez de nouvelles occasions de rendre la vie de nos Clients plus radieuse – ils sont au cœur de tout ce que nous faisons. Découvrez comment vous pouvez faire une différence dans la vie des gens, des familles, des collectivités – ici et partout dans le monde.
Description de poste:
The Director, Business Architecture, will be responsible for developing the strategic business architecture of the Canadian Operations organization (encompassing processes, technologies, services, and capabilities), and developing solutions, that are in alignment with business strategic goals & objectives.
This role will represent business interests and partner with Sun Life Financials' technology groups to ensure the right solutions are identified, designed, developed, implemented, and maintained. This role will need to understand the current state of business and operational processes and develop the right sequence of phases to evolve to a successful Target Operating Model to enable Canadian Operations to achieve their strategic & operational objectives, ensuring consistency, efficiency and quality.
What you will do:
Develop and maintain a business architecture strategy and roadmap for Canadian Operations, aligning business goals & objectives with corresponding business & IT solutions, incorporating a continuous improvement focus. 
Evaluate new technologies in partnership with Enterprise Services and identify optimal solutions that align with Operations strategy & roadmap.
Identify opportunities for continuous improvement and innovation by monitoring and evaluating current state results & trends.
Fully assess impacts of proposed changes and make appropriate recommendations to senior management.
Provide business architecture leadership to Operations portfolio of projects.  Oversee the definition, development, and implementation of solutions from a business architecture perspective.   Provide guidance to project teams to ensure effective use of tools & technologies as well as alignment with business strategy & roadmap.
Accountable for business solution design: strategically examining business needs and solution alternatives, to ensure an integrated view of the business translates into final solution designs that are effective, generate positive results and fit within the architectural and business vision and framework.
Monitor implementations and results, ensuring that the desired benefits are successfully achieved.  Ensure tools, best practices, consistent methods, policies, and standardized processes are leveraged with a focus on quality and efficiency. 
Work closely with application architects and developers and other key ES representatives to ensure business needs are clearly communicated and understood and solutions developed to effectively meet those needs.
May be required to build and provide leadership to a sub-team of business analysts focused on business architecture. This includes hiring, performance management, career growth, coaching and cultivating team culture
Provide leadership, business analysis oversight and business process support to maintain, enhance or develop new business technology solutions and roadmaps with a view to accomplishing the strategy, vision/mandate of the Business Unit and or Operations group towards greater efficiency, quality and strong customer focus.
Demonstrate deep knowledge and expertise of the technology applications that support the business and serve as key liaison with IT to represent business priorities, provide business requirements, participate in user acceptance testing, and release management. Serve as a bridge between business and technical requirements. 
Proactively engage other Enablement Leaders on business technology solution development for knowledge sharing, input and best practices.
Provide leadership and/or partnership for key Strategic Initiatives, as required
What you need to succeed:
Strategy development and management
A thought leader, inquisitive and comfortable in challenging the status quo
Experience in design and modeling of business solutions
Demonstrated leadership, decision-making and team performance management skills
Deep analytical skills including effectively using modeling tools and methodologies to fully understand the business need
Diligent about enforcing standards and best practices and able to communicate benefits to stakeholders
Ability to find commonality across projects, to ensure streamlining of work, consistency and maintainability of solutions
Seasoned relationship builder with strong interpersonal skills
Executive level presentation skills - written and oral - to effectively communicate and influence at all levels within the organization
Ability to lead through influence in a complex and evolving environment, to meet challenging timelines and organizational goals
Extensive knowledge and understanding Project Management practices and disciplines, tools, and methodologies
Experience partnering with IT for overall solutioning and delivery
Demonstrated strength and ability to design and implement processes and standards
Strong relationship management skills and ability to foster strong internal relationships with leaders across Canadian Operations as well as Functional or Business leaders across SLF
A university degree in business and/or an IT discipline
Undergraduate or Post Graduate degree in Business/Commerce or Business Administration would be an asset
Leadership competencies
Visioning – identifying short, mid and long-term goals and championing the implementation of different or alternative ideas, advances business strategies and anticipates stakeholder impacts and reactions
Organizational Savvy – recognizing and understanding organizational politics and working organizational dynamics to accomplish objectives
Customer Focus – anticipating customers' need and designing, promoting or supporting the delivery of products and services that exceed customer expectations
Planning and Organizing – organizing and planning work according to business needs by defining objectives and anticipating needs and priorities, taking a big picture perspective, making strategic decisions
Influencing and Persuading – clear communication to convince others, from senior management to IT to business representatives, to adopt a course of action
Innovation – generating creative solutions to problems that will result in improved performance and outcomes, continuously developing knowledge of industry, trends and developments, understands the role of technology and can extrapolate solutions from one project/system/process to another
Teamwork and Collaboration – working and collaborating with others towards a common goal
Drive for Results – challenging and pushing the organization and self to excel and achieve, going beyond incremental improvements, anticipating obstacles and ways to overcome
Champion of Change – taking action to support and implement change initiatives effectively
Resilience – dealing with work-related problems, pressure, and stress in a professional and positive manner
Negotiation – identifying the needs and motives of both parties involved in working towards mutually beneficial agreements
Manage complexity – critically examines the accuracy of underlying assumptions and translates complex information into business needs and solutions
Assets
Deep understanding of technology and ability to translate business needs into technology capabilities and effectively communicate that translation
•    Strong business acumen and analytical capabilities – ability to consolidate information into clear, concise analysis in support of business decisions
•    Strong financial management skills and fluency with the financial aspects of business operations 
•    Forward thinking and strategic thinking capabilities in order to support the business in executing on strategy  Experience in the financial services industry with an understanding of operational  management practices and objectives including accountabilities, approaches to problem solving, industry trends and best practice
10+ years of relevant work experience
What's in it for you?
Excellent growth projection with a potential to bring about change and reforms in the industry
Excellent benefits that include 20 vacation days per year, Pension, Stock and Savings Program to help build and enhance your future financial security
Strong potential for developing leadership and organizational skills
L'échelle du salaire de base est pour l'emplacement principal du poste affiché. Elle peut varier selon l'emplacement du candidat sélectionné et d'autres facteurs. En plus du salaire de base, les employés admissibles de la Financière Sun Life participent à différents programmes de rémunération incitative, dont le montant octroyé est discrétionnaire et dépend du rendement de l'employé et de la compagnie. Certains postes de vente participent à des programmes de rémunération incitative basés sur les résultats de vente individuels ou de groupe. 
Depuis toujours, la diversité et l'intégration sont au cœur des valeurs de la Financière Sun Life. Nous croyons qu'un effectif diversifié ayant des points de vue variés et des idées créatives est avantageux pour nos clients, pour les collectivités où nous exerçons nos activités, ainsi que pour nous tous, en tant que collègues. Nous accueillons avec enthousiasme les candidatures de personnes compétentes provenant de tous les horizons.
Les personnes handicapées ayant besoin de mesures d'adaptation pour présenter leur candidature et celles qui doivent consulter les offres d'emploi sur un support de substitution peuvent envoyer leur demande par courriel à l'adresse 'thebrightside@sunlife.com'.
À la Sun Life, nous voulons créer un environnement de travail flexible où nos employés sont outillés pour donner le meilleur d'eux-mêmes. Nous offrons plusieurs options de travail flexibles selon les exigences du poste et les besoins individuels. N'hésitez pas à en discuter pendant le processus de sélection.
Nous remercions tous les candidats de l'intérêt manifesté pour ce poste. Nous ne communiquerons qu'avec les personnes qui auront été retenues pour passer une entrevue.
Échelle salariale:
104,000/104 000 - 171,700/171 700
Catégorie d'emploi:
Développement d'applications - TI
Fin de l'affichage:
21/08/2022