Director, ALM Equity Guarantees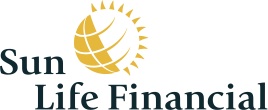 City : Waterloo
Category : Full-time
Industry : Finance
Employer : Sun Life Financial
Vous êtes unique, comme le sont votre parcours, votre expérience et votre façon de voir les choses. Ici, on vous encourage et on vous motive à donner le meilleur de vous-même, et on vous donne les moyens de le faire. Vous travaillerez avec des collègues dynamiques – experts dans leur domaine – qui sont impatients de partager leurs connaissances avec vous. Vous aurez des gestionnaires inspirants qui vous aideront à développer votre potentiel et à atteindre de nouveaux sommets. Chaque jour, vous aurez de nouvelles occasions de rendre la vie de nos Clients plus radieuse – ils sont au cœur de tout ce que nous faisons. Découvrez comment vous pouvez faire une différence dans la vie des gens, des familles, des collectivités – ici et partout dans le monde.
Description de poste:
Reporting to the AVP, ALM Investment Solutions & Stochastic Analytics, the successful candidate will play a leading role in the new Global Hedging Centre of Excellence. The team's ambition is to be Sun Life's Center of Excellence for the conduct of Hedging Program used to mitigate the risk associated with products with non-linear market risk (such as Segregated Funds). As the team's responsibilities expand from the traditional Segregated Funds and Variable Annuity products to include new Asian hedging programs required to mitigate these risks, the candidate will the support for the transition of these programs and create new efficiencies within the existing programs.   
The successful candidate will be an extension of the team already responsible for the hedging and investment financial reporting for global Variable Annuities. We work closely with the Derivatives team to inform daily hedging decisions and assess ALM implications as partners with the different valuation and pricing teams. This role presents an opportunity to deep dive into emergent hedging implications considering IFRS 17. The successful candidate would have the opportunity to learn and understand stochastic modelling approaches, optimize work processes as we continue to deepen our understanding of IFRS 17 and create new relationship across different business groups.
Main Accountabilities:
Responsible for the implementation, in a productionized environment, of new hedging strategies developed in conjunction with the transition to IFRS17.
Through deep understanding of production and compliance activities of the hedging program, recommend and implement enhancements to allow for additional synergies.
Utilize their expert knowledge of the dynamics of the liability and the financial instruments used to hedge them, to research and recommend improvements in the hedging systems, processes, and strategies to improve the risk/return profile of the business.
Provide actuarial expertise and insight to our key stakeholders including the Derivatives area, the valuation teams, Corporate Risk, Audit, and IT.
Development of assumptions and methodologies for modelling variable annuities. Involves working with business partners (Valuation, Pricing), the investment area (Derivatives), and the rest of the ALM teams.
Development of hedging strategies that align with the business groups strategy and risk tolerance, through active participation at ALCO working groups with representation from Investments, Valuation, Pricing, Portfolio Management, and ALM.
Competencies:
The successful incumbent must meet the following requirements: 
A qualified FCIA/FSA.
Strong technical, analytical and problem-solving skills.
Ability to work in a fast-paced environment and juggle priorities.
Proficient in financial modelling (tools include: Microsoft Excel and Access including VBA and Python).
Excellent oral and written communication skills.
A team player who can collaborate with a variety of professionals (e.g. other actuaries, investment, CFAs, and accountants).
L'échelle du salaire de base est pour l'emplacement principal du poste affiché. Elle peut varier selon l'emplacement du candidat sélectionné et d'autres facteurs. En plus du salaire de base, les employés admissibles de la Financière Sun Life participent à différents programmes de rémunération incitative, dont le montant octroyé est discrétionnaire et dépend du rendement de l'employé et de la compagnie. Certains postes de vente participent à des programmes de rémunération incitative basés sur les résultats de vente individuels ou de groupe. 
Depuis toujours, la diversité et l'intégration sont au cœur des valeurs de la Financière Sun Life. Nous croyons qu'un effectif diversifié ayant des points de vue variés et des idées créatives est avantageux pour nos clients, pour les collectivités où nous exerçons nos activités, ainsi que pour nous tous, en tant que collègues. Nous accueillons avec enthousiasme les candidatures de personnes compétentes provenant de tous les horizons.
Les personnes handicapées ayant besoin de mesures d'adaptation pour présenter leur candidature et celles qui doivent consulter les offres d'emploi sur un support de substitution peuvent envoyer leur demande par courriel à l'adresse 'thebrightside@sunlife.com'.
À la Sun Life, nous voulons créer un environnement de travail flexible où nos employés sont outillés pour donner le meilleur d'eux-mêmes. Nous offrons plusieurs options de travail flexibles selon les exigences du poste et les besoins individuels. N'hésitez pas à en discuter pendant le processus de sélection.
Nous remercions tous les candidats de l'intérêt manifesté pour ce poste. Nous ne communiquerons qu'avec les personnes qui auront été retenues pour passer une entrevue.
Échelle salariale:
111,100/111 100 - 177,800/177 800
Catégorie d'emploi:
Actuariat
Fin de l'affichage:
26/05/2023