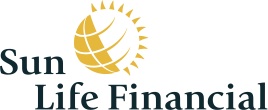 City : Toronto
Category : Full-time
Industry : Finance
Employer : Sun Life Financial
Vous êtes unique, comme le sont votre parcours, votre expérience et votre façon de voir les choses. Ici, on vous encourage et on vous motive à donner le meilleur de vous-même, et on vous donne les moyens de le faire. Vous travaillerez avec des collègues dynamiques – experts dans leur domaine – qui sont impatients de partager leurs connaissances avec vous. Vous aurez des gestionnaires inspirants qui vous aideront à développer votre potentiel et à atteindre de nouveaux sommets. Chaque jour, vous aurez de nouvelles occasions de rendre la vie de nos Clients plus radieuse – ils sont au cœur de tout ce que nous faisons. Découvrez comment vous pouvez faire une différence dans la vie des gens, des familles, des collectivités – ici et partout dans le monde.
Description de poste:
Sun Life is embarking on a multi-year transformation to a Digital Enterprise, to move to a new way of working, bringing Business, IT and Operations closer together in delivering Client value.
As the Director, Agile Coach the incumbent is required to be an experienced agile and delivery practitioner with a demonstrated understanding of agile frameworks and practices.  Working with multiple agile teams, coaches, sponsors and stakeholders, the coach will help increase agile maturity towards delivering on commitments to achieve business value, build high-performing teams and be a catalyst for change.
What will you do?
Span all aspects of agile delivery from coaching to setting strategic direction of our agile practice

Engage sponsoring executives, IT, Business leads and teams to establish trusted partnerships that enable commitment to agile practices

Determine fit-for-purpose agility solutions for our business partners across all agility frameworks by providing hands on coaching & support

Stand up new agile teams and provide coaching and consulting to these teams to support their development and ongoing improvement to become self-organizing, self-managing and highly functional. This includes supporting the development of all roles on the agile team

Support facilitation of workshops (i.e.: story mapping, opportunity canvas, change canvas, customer journey mapping, value stream mapping etc.)

Provide leadership in creating an environment of innovation and continuous improvement to facilitate scaling common agile practices, metrics and tools across agile teams

Lead training sessions and provide the educational support on Agile principles and Scrum/ Kanban practices or any additional Agile techniques to increase execution, innovation and overall maturity

Create a learning environment through leadership, participating in the development and delivery of training programs to help mature our practice

Contribute to knowledge sharing, growth and development of our people, by making mentoring and coaching of team members a priority

Facilitate communication and collaboration, help remove cultural / organizational impediments

Compliance with Sun Life policies and procedures for project delivery and implementation playbooks)

Ensure the team embraces the agile principles, values and framework: 

Champion 'agile mindset', transparent, adaptive, and high-performing team culture

Promote use of DevOps technical practices and tools

Assess and coach teams to higher levels of performance, focus, commitment, respect, and openness while tracking acceleration metrics

Encourage an environment of open communication and collaborative problem solving and where the impact of mistakes can be minimized through early detection as well as making them into learning opportunities and foster championing continuous improvement
What do you need to succeed?
3+ years of experience* as an Agile Coach across large organizations and multiple team of teams

2+ years of coaching executive and management in Agile mindset and leadership engagement

5+ years of experience* in project management

Hands-on experience and previous accountability for delivery outcomes using Agile practices with disciplined expertise including Scrum and Kanban
Creative ways of training and coaching teams (simulations, games, culture hacks etc.)

Visible passion for agility, participation in domain activities, ability to organize related events

Undergraduate degree, college diploma in a Business discipline

Experience in DevOps and Agile Toolset (JIRA, Confluence) would be an asset

Agile methodology training, certification preferred (CSM, CSPO, CSP, SAFe)

Project Management Experience and ability to straddle between Agile and Waterfall Methodologies

Experience in insurance or financial industry is an asset
What's in it for you?
Attractive salary and bonus structure influenced by market range data

Pension, stock and savings programs to help build and enhance your future financial security

An environment of continuous learning and improvement

Flexible hours and work from home options
L'échelle du salaire de base est pour l'emplacement principal du poste affiché. Elle peut varier selon l'emplacement du candidat sélectionné et d'autres facteurs. En plus du salaire de base, les employés admissibles de la Financière Sun Life participent à différents programmes de rémunération incitative, dont le montant octroyé est discrétionnaire et dépend du rendement de l'employé et de la compagnie. Certains postes de vente participent à des programmes de rémunération incitative basés sur les résultats de vente individuels ou de groupe. 
Depuis toujours, la diversité et l'intégration sont au cœur des valeurs de la Financière Sun Life. Nous croyons qu'un effectif diversifié ayant des points de vue variés et des idées créatives est avantageux pour nos clients, pour les collectivités où nous exerçons nos activités, ainsi que pour nous tous, en tant que collègues. Nous accueillons avec enthousiasme les candidatures de personnes compétentes provenant de tous les horizons.
Les personnes handicapées ayant besoin de mesures d'adaptation pour présenter leur candidature et celles qui doivent consulter les offres d'emploi sur un support de substitution peuvent envoyer leur demande par courriel à l'adresse 'thebrightside@sunlife.com'.
À la Sun Life, nous voulons créer un environnement de travail flexible où nos employés sont outillés pour donner le meilleur d'eux-mêmes. Nous offrons plusieurs options de travail flexibles selon les exigences du poste et les besoins individuels. N'hésitez pas à en discuter pendant le processus de sélection.
Nous remercions tous les candidats de l'intérêt manifesté pour ce poste. Nous ne communiquerons qu'avec les personnes qui auront été retenues pour passer une entrevue.
Échelle salariale:
104,000/104 000 - 171,700/171 700
Catégorie d'emploi:
Gestion de projets - Systèmes
Fin de l'affichage:
21/08/2022