Digital Content Specialist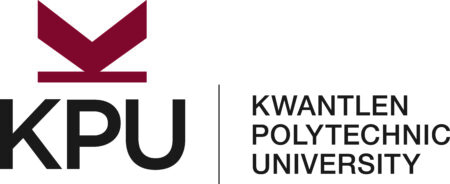 City : Surrey, BC
Category : 6200-Marketing Services
Industry : Education
Employer : Kwantlen Polytechnic University - KPU
Kwantlen Polytechnic University
KPU offers all learners opportunities to achieve success in a diverse range of programs that blend theory and practice, critical understanding, and social and ethical awareness necessary for good citizenship and rewarding careers.  KPU strives to implement initiatives that will attract, support, engage, and retain KPU's people and create an environment where all employees see themselves as contributing to student learning.
JOB OVERVIEW: Digital Content Specialist
Under the direction of the Manager, Web and Digital Technologies, the Digital Content Specialist is responsible for managing several areas of the institution's website while also supporting other areas of Marketing with content related projects and initiatives. 
The Digital Content Specialist will actively manage the KPU's web content, promotions and support KPU's digital marketing strategies by regularly adding, changing and managing content on the KPU website. This position works on developing and implementing projects across all digital areas of the marketing department to activate and execute ongoing projects, coordinated with various members of the marketing team as well as other departments and faculties.
Working with all KPU departments, the Digital Content Specialist is instrumental in insuring web and digital marketing is a priority for all campus promotions.
 
EDUCATION AND EXPERIENCE
Completion of a degree in marketing, business, IT or related discipline. Equivalent combination of education, 2 years related experience and training may be acceptable with a proven portfolio.
QUALIFICATIONS
Intermediate camera and photography skills with a portfolio showcasing recent work.
Experience using content management platforms (CMS' such as Drupal, Wordpress, etc.)
Thorough technical knowledge and experience using the Windows operating system, Microsoft Office and related software suites.
Thorough understanding of technical aspects relating to web development such as FTP and HTTPS.
Thorough understanding of DNS and Web Hosting infrastructure.
Strong knowledge of and proven working experience with fundamental HTML, HTML5, Javascript and PHP coding.
Strong knowledge of and proven work experience CSS and related web design techniquescoding.
Strong knowledge of and proven working experience with multimedia formats for web (images, video, etc.)
Working knowledge and demonstrated experience with Google Analytics, Google Webmaster ToolsSearch Console.
Working knowledge and demonstrated experience with Google Data Studio.
Strong knowledge and demonstrated experience of SEO best practices (theory and implementation) including optimization of core web vitals.
Experience managing web design and development projects.
Working knowledge and examples showcasing experience with Adobe Creative Suite 5+ (Specifically Adobe Photoshop).
Experience with and examples of work showcasing use of cloud-based design tools such as Canva.
Experience with social media platforms such as Facebook, Instagram, TikTok, LinkedIn, etc.
Working knowledge of browser standards, common pluginshelper applications and related design troubleshooting tools.
Demonstrated troubleshooting and complex problem-solving skills when it comes to web related content.
Demonstrated self-starter who seeks challenges, with ability to work as a team player in a fast-paced working environment and proven ability to organize work, multi-task and work to deadlines.
Excellent verbal and written communication skills including the ability to effectively suggest and persuade.
Excellent interpersonal skills with demonstrated English language proficiency in spelling, grammar, punctuation and writing skills, with an eye for detail, design, content and brand.
Demonstrated ability to exercise a high level of initiative and responsibility with minimal supervision and the ability to maintain a high degree of tact, diplomacy and confidentiality.
Knowledge of computernetworking system operations, including the ability to quickly grasp new concepts using new technologies.
Working knowledge of project management tools such as Jira, Monday.com or Trello.
Foundational knowledge of concepts such as agile and responsive web development.
Foundational knowledge of technical analysis tools such as heatmapping, Microsoft Clarity and CrazyEgg.
A passion for understanding web and digital marketing trends and techniques utilizing new technologies and proven platforms and a strong desire to stay current in these fast-evolving fields.
Valid B.C. Driver's License and access to a vehicle in order to be able to work at all campus locations.
Ability to work a flexible schedule including occasional evenings and weekends.
 
click here for a more detailed job description
Does this role sound like it was made for you, yet you don't check every box?
We at KPU understand that experiences and qualifications may look differently for everyone and, if this job description is of interest to you, we encourage you to apply.
Note to Applicants:
Kwantlen Polytechnic University welcomes and encourages applications from equity deserving groups and diverse experiences including, but not limited to, Indigenous people, racialized people, people with disabilities, and members of the 2S/LGBTQIA+ community.
If there are any barriers that you are experiencing or an accommodation that we can provide to support you through the application process, please reach out to us at humanresources@kpu.ca.
All qualified candidates are encouraged to apply; however, Canadians and permanent residents will be given priority.
We thank all applicants for their interest in employment with KPU. Only those selected for an interview will be contacted. 
Kwantlen Polytechnic University is committed to protecting the safety and welfare of employees, students, and the general public, and upholding the reputation and integrity of the University. For this reason, final applicants will be asked to undergo a background check.