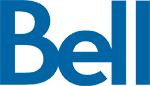 City : Quebec City, Quebec
Category : Technology
Industry : Telecommunications
Employer : Bell
Req Id: 410935 
At Bell, we do more than build world-class networks, develop innovative services and create original multiplatform media content – we're revolutionizing how Canadians communicate.
If you're ready to bring game-changing ideas to life and join a community that values bold ideas, professional growth and employee wellness, we want you on the Bell team. 
As our Business Analyst, reporting to the Senior Manager, Digital Marketing, you will be responsible for conducting research and analysis with large sets of data in order to pull customer insights and identify strategy opportunities. In this collaborative position, you will be working with the digital sales and strategy team, the broader marketing and pricing teams and other cross-functional partners. You will be supporting the Digital Marketing and Digital Program initiatives with a focus on driving digital strategies and tactics to increase sales and conversion.

The attributes we are looking for:
• Conduct research and analysis to identify solutions to business problems within a multi-brand view (Bell, Virgin Plus and Lucky Mobile)
• Analyze large data sets to identify insights that can be utilized in order to provide business recommendations scaling opportunities, and close competitive gaps.
• Assess trends and results, whereby leveraging data for customer insights to develop strategic improvements to increase sales across all digital platforms such as eShop, App (logged in space) and Chat.
• Understand the digital competitive landscape across Canada and globally for best in class practices.
• Identify areas of opportunity within digital ecosystem to test and learn (A/B testing) to review results and optimize performance
• Ongoing system and improvement processes for the digital platform to perform better.
• Explore digital solutions with associated risks, impact and benefits; to select the best digital outcome for the business
• Leverage data and customer insights to continuously improve relevancy of information presented to customers on Web and App
• Develop business cases and requirements to define the project's scope and implement changes from a digital perspective
• Ability to create presentations with findings and propose solutions to senior executives with strong storytelling capabilities (What is the current situation with data driven insights, current challenges and recommendations)
• Ability to manage multiple projects and simultaneously move in a fast-paced environment.
#EmployeeReferralProgram
Adequate knowledge of French is required for positions in Quebec.
Additional Information:
Position Type: Management
Job Status: Regular - Full Time
Job Location: Canada : Ontario : Toronto || Canada : Alberta : Calgary || Canada : British Columbia : Vancouver || Canada : Manitoba : Winnipeg || Canada : Nova Scotia : Halifax || Canada : Ontario : Ottawa || Canada : Quebec : Montreal || Canada : Quebec : Quebec City
Work Arrangement: Hybrid
Application Deadline: 06/09/2023
For work arrangements that are 'Hybrid', successful candidates must be based in Canada and report to a set Bell office for a minimum of 3 days a week. Recognizing the importance of work-life balance, Bell offers flexibility in work hours based on the business needs.
Please apply directly online to be considered for this role. Applications through email will not be accepted.
At Bell, we don't just accept difference - we celebrate it. We're committed to fostering an inclusive, equitable, and accessible workplace where every team member feels valued, respected, and supported, and has the opportunity to reach their full potential. We welcome and encourage applications from people with disabilities.
Accommodations are available on request for candidates taking part in all aspects of the selection process. For a confidential inquiry, simply email your recruiter directly or recruitment@bell.ca to make arrangements. If you have questions regarding accessible employment at Bell please email our Diversity & Inclusion Team at inclusion@bell.ca.
Created: Canada, ON, Toronto
#Talent #Indeed #Tech
Bell, one of Canada's Top 100 Employers.