DevSecOps Product Owner / Technical Architect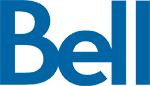 City : Quebec City, Quebec
Category : Technology
Industry : Telecommunications
Employer : Bell
Req Id: 383067 
At Bell, we do more than build world-class networks, develop innovative services and create original multiplatform media content – we're revolutionizing how Canadians communicate.
If you're ready to bring game-changing ideas to life and join a community that values bold ideas, professional growth and employee wellness, we want you on the Bell team. 
About the Team:
Accelerate your professional growth and development through career mobility. Our philosophy is to fill vacancies with qualified internal candidates before hiring externally, offering you countless ways to shape your future.
The Network and Technology Services (NTS) team develops and maintains Bell's networks, internal systems and applications while also developing integrated technology solutions for customers across all lines of business.
About the Role:
As a Senior Solution Architect within the DevOps and Quality (DOQ) team, the role will work to evolve our centralized DevSecOps capabilities and provide solution consulting to internal NTS Bell Delivery teams on how to improve their process/ practices. The Product Owner works closely with the Product Manager and provides the focus for the team to execute upon, while from a business perspective, is accountable for the day-to-day activities surrounding the capabilities and ensures the team is working on the right items. A knowledgeable Product Owner is critical to the successful evolution of DOQ offerings. A Product Owner acts as the decision maker for the development team, and sets the daily priorities by balancing requirements and expectations of all stakeholders.
The DOQ team is responsible for providing shared capabilities to the different NTS Delivery teams within Bell Canada.
The team provides the following services:
Agile Practice Enablement leveraging the Bell Agile Framework (based on SAFe)

DevSecOps Enablement leveraging Bell's shared platforming to enable the 5'Cs of DevOps

Continuous Exploration

Continuous Integration

Continuous Deployment

Continuous Testing

Continuous Monitoring

Secure SDLC Enablement

Centralized Test Management / Automation Enablement

Agile Practice Enablement leveraging the Bell Agile Framework (based on SAFe)
If you love…
Community;

ours is awesome. You will interact with a high performing team in an Agile environment, building new capabilities and connecting with people from other areas to create and extend new DOQ capabilities

DevSecOps;

we are committed to our practices and tools as part of the Bell Agile Framework (BAF) Methodology

Continuous improvement;

our team is organized according to the BAF / SAFe framework to deliver in shorter cycles and adjust according to delivery team needs.

Innovation;

as our Product Owner, you will drive and maintain a product backlog in a highly technical, complex and innovative domain

Technology;

you will deal with a variety of cutting edge technologies that will shape how Bell will transform our development processes
Job Duties/ Accountabilities:
Make independent decisions and takes action within broadly defined practices and procedures helping team achieve the sprint goals

Develop product vision, goals, themes and features.

Create and manage the development of a prioritized Product Backlog, representing the voice of the customer, including the development of user stories, acceptance criteria and scenarios for the development team

Help review product KPIs and Quality metrics on a regular basis and plan with the team on corrective measures to improve

Facilitate collaboration sessions between stakeholders around feature priorities

Build cross organizational awareness of product issues and organizational readiness for new BAF capabilities

Critically evaluate information gathered from multiple sources, reconcile conflicts, decompose high-level information into details, abstract up from low-level information to a general understanding, and distinguish user requests from the underlying true need.

Provide regular feedback to the various team members during regular performance cycles on areas of improvement and focus
Critical Qualifications/Competencies:
University degree in Computer Science, Engineering or related discipline.

Strong analytical skills to identify issues on a timely basis, couple with strong communication and presentation skills, oral and written, to effectively communicate complex issues to the Leadership Team and team members at all levels of the business

Ability to prioritize competing items and deliverables from various stakeholders

5+ years experience working with DevSecOps software development best practices. Including: Continuous Integration (CI), Continuous Deployment (CD), Automated Testing, Service Virtualization, Cloud, Agile Project Management/ Reporting and Agile Modeling.

Strong worth ethic with "hand-on" approach to collaborative problem solution and solutions delivery.

Strong experience with Agile / Scrum and DevOps principles, practices and tools.

Scientific, fact-based problem-solving approach.

Team player who can define, establish and communicate their long term vision, is adaptable to uncertain and changing needs and translate organizational vision into a platform vision

Working knowledge of the development flow and technologies involved in the delivery of products and features

Someone enthusiastic who can quickly learn and adapt to new technologies, with a strong aptitude for innovation

Someone who can slice and dice a business/system problem into an easy modular and maintainable solution with your team

Entrepreneurial drive with a passion for product excellence and partner success
Preferred Qualifications:
Experience in working with a decentralized and/or non-collocated team

Experience working in a multi-team / scaled agile environment

Certifications with the Scaled Agile Framework (SAFe) and experience working as an architect/ product owner in an Agile Release Train (ART)

Certifications in Security: CSSLP or CASE

Bilingualism is an asset (English and French)
#Talent
#Tech
#Indeed
#LI-Hybrid
#EmployeeReferralProgram
Adequate knowledge of French is required for positions in Quebec. 
Additional Information:
Position Type: Management 
Job Status: Regular - Full Time 
Job Location: Canada : Ontario : Toronto || Canada : British Columbia : Vancouver || Canada : Nova Scotia : Halifax || Canada : Ontario : Ottawa || Canada : Quebec : Montreal || Canada : Quebec : Quebec City 
Flexible work profile : Mobile
Application Deadline: 09/30/2022 
Please apply directly online to be considered for this role.  Applications through email will not be accepted.
At Bell, we don't just accept difference - we celebrate it. We're committed to fostering an inclusive, equitable, and accessible workplace where every team member feels valued, respected, and supported, and has the opportunity to reach their full potential. We welcome and encourage applications from people with disabilities.
Accommodations are available on request for candidates taking part in all aspects of the selection process. For a confidential inquiry, simply email your recruiter directly or recruitment@bell.ca to make arrangements. If you have questions regarding accessible employment at Bell please email our Diversity & Inclusion Team at inclusion@bell.ca.
Created: Canada, ON, Mississauga
Bell, one of Canada's Top 100 Employers.