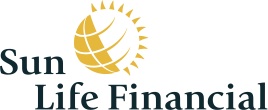 City : Waterloo
Category : Full-time
Industry : Finance
Employer : Sun Life Financial
Vous êtes unique, comme le sont votre parcours, votre expérience et votre façon de voir les choses. Ici, on vous encourage et on vous motive à donner le meilleur de vous-même, et on vous donne les moyens de le faire. Vous travaillerez avec des collègues dynamiques – experts dans leur domaine – qui sont impatients de partager leurs connaissances avec vous. Vous aurez des gestionnaires inspirants qui vous aideront à développer votre potentiel et à atteindre de nouveaux sommets. Chaque jour, vous aurez de nouvelles occasions de rendre la vie de nos Clients plus radieuse – ils sont au cœur de tout ce que nous faisons. Découvrez comment vous pouvez faire une différence dans la vie des gens, des familles, des collectivités – ici et partout dans le monde.
Description de poste:
Reporting to the API Integration and DevOps Director for Canadian IT, the DevOps Manager will lead a squad of DevOps engineers to deliver on DE Canada Digital strategy. You will collaborate with other leaders to establish the standards for your team, influence the strategic decisions, deliver solutions, and oversee team members who work within autonomous squads. As a servant leader, you will focus on the growth and development of practitioners and ensure the alignment of the practice.
What will you do?
Accountable for resourcing direct report based on the DE needs and the direction set by the Chapter and Domain leaders.

Execute upon key resourcing responsibilities : recruiting, hiring and onboarding new DevOps engineers

Partner with Journey and Platform leaders to manage the deployment of chapter members into squads

Responsible for Performance Management activities :

Coaching chapter members on their performance

Deciding and conveying performance ratings and rationale

Making decisions on compensation related to performance

Build and maintain a skills matrix for direct reports

Assess individual chapter members skills and knowledge considering current role and career progression aspirations. Assign training, mentorship, and experiential learning as required to close gaps.

Share best practices amongst team members

Drive knowledge and best practice growth within the team

Assist in executing upon a talent strategy that enables career progression, mobility, and professional development for their team members

Demonstrate genuine concern for those who work on your team and prioritize their needs ahead of your own.

Keep informed on market trends, DevOps, business strategy and continuously develop your own expertise and knowledge

Actively participate in the Chapter leadership community of practice to ensure consistency and alignment in chapter management practices across DE Canada.
What will you need to succeed?
5+ years of experience in Talent Management – recruitment and selection, performance management, performance development and coaching, reward and recognition

Read books like "Sooner Safer Happier: Antipatterns and Patterns for Business Agility", "The Phoenix project", "The five dysfunctions of a team"

Experience working in an agile delivery environment

Experience with DevOps pipelines

Experience Leading, coaching, mentoring, and developing people and teams

Experience with resource planning, identifying and acquiring talent needs, and talent allocation across large organizations

A progressive thought leader who can empower and energize high performing teams.

Recognized servant leader.

Experience encouraging team members to create a rewarding working environment in which they are driven and motivated to have a real impact within their respected product teams.

Experience creating an environment of learning and growth, continuous improvement, and team building

Experience in fast-paced Agile environments.

Financial services experience, preferred
What's in it for you?
Competitive salary and bonus structure influenced by market range data

Pension, stock and savings programs to help build and enhance your future financial security

An environment of continuous learning and improvement

Flexible hours and periodic work from home options

The opportunity to move along a variety of career paths with amazing networking potential   
L'échelle du salaire de base est pour l'emplacement principal du poste affiché. Elle peut varier selon l'emplacement du candidat sélectionné et d'autres facteurs. En plus du salaire de base, les employés admissibles de la Financière Sun Life participent à différents programmes de rémunération incitative, dont le montant octroyé est discrétionnaire et dépend du rendement de l'employé et de la compagnie. Certains postes de vente participent à des programmes de rémunération incitative basés sur les résultats de vente individuels ou de groupe. 
Depuis toujours, la diversité et l'intégration sont au cœur des valeurs de la Financière Sun Life. Nous croyons qu'un effectif diversifié ayant des points de vue variés et des idées créatives est avantageux pour nos clients, pour les collectivités où nous exerçons nos activités, ainsi que pour nous tous, en tant que collègues. Nous accueillons avec enthousiasme les candidatures de personnes compétentes provenant de tous les horizons.
Les personnes handicapées ayant besoin de mesures d'adaptation pour présenter leur candidature et celles qui doivent consulter les offres d'emploi sur un support de substitution peuvent envoyer leur demande par courriel à l'adresse 'thebrightside@sunlife.com'.
À la Sun Life, nous voulons créer un environnement de travail flexible où nos employés sont outillés pour donner le meilleur d'eux-mêmes. Nous offrons plusieurs options de travail flexibles selon les exigences du poste et les besoins individuels. N'hésitez pas à en discuter pendant le processus de sélection.
Nous remercions tous les candidats de l'intérêt manifesté pour ce poste. Nous ne communiquerons qu'avec les personnes qui auront été retenues pour passer une entrevue.
Échelle salariale:
80,000/80 000 - 130,400/130 400
Catégorie d'emploi:
Développement d'applications - TI
Fin de l'affichage:
12/03/2023