Developer, Data Engineering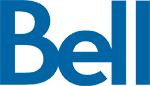 City : Toronto, Ontario
Category : Technology
Industry : Telecommunications
Employer : Bell
Req Id: 409145 
At Bell, we do more than build world-class networks, develop innovative services and create original multiplatform media content – we're revolutionizing how Canadians communicate.
If you're ready to bring game-changing ideas to life and join a community that values bold ideas, professional growth and employee wellness, we want you on the Bell team. 
Job Description:
As a member of the Data Engineering & Artificial Intelligence team, the Cloud Data Engineer will play a leading role in the development of new products, capabilities, and standardized practices using Cloud and Data technologies. Working closely with our business partners, this person will be part of a team that creates pipelines and flows to create rich data environments that will enable analysts and Data scientists to create new reports and Machine Learning models.
Key Responsibilities:
• Build, own and manage data engineering pipelines, workflows and standardized practices for delivering new products and capabilities using Data and Cloud technologies, including data acquisition, transformation, processing and analysis
• Ensure Big Data practices integrate into overall data architectures and data management principles (e.g. data governance, data security, metadata, data quality)
• Execute end to end CI/CD data engineering steps including code build/test/merge and provide feedback to developers
• Assist in the development of comprehensive and strategic business cases used at management and executive levels for funding and scoping decisions on Big Data solutions
• Troubleshoot production issues within the Cloud Data environment
• Perform optimization and tuning of data workflow processes and applications

Basic Qualifications:
• Bachelor in Computer Science, Engineering Management Information Systems, or Computer Information Systems is required.
• Experience in developing data pipelines and workflows in GCP data platforms, services and applications (Pub/Sub, Storage, Dataflow, Dataproc, BQ, Airflow, Composer)
• Familiarity with CI/CD deployment, code management platform GitHub, building and coding applications
• Minimum of 3-5 years of coding Scala / Spark, Spark Streaming, Java, Python, HiveQL
• Experience working with and understanding of traditional ETL tools & Data Warehousing architecture.
• Strong personal leadership and collaborative skills, combined with comprehensive, practical experience and knowledge in end-to-end delivery of Big Data solutions.
• Must be proficient in SQL and programming language (Java/Python)

#EmployeeReferralProgram
Adequate knowledge of French is required for positions in Quebec.
Additional Information:
Position Type: Management
Job Status: Regular - Full Time
Job Location: Canada : Ontario : Toronto
Flexible work profile : Mobile
Application Deadline: 03/27/2023
All team members are expected to reside in Canada and within a reasonable commuting distance from their work location to ensure that they are able to come to the office as required, whether the visit is planned or unplanned.
Please apply directly online to be considered for this role. Applications through email will not be accepted.
At Bell, we don't just accept difference - we celebrate it. We're committed to fostering an inclusive, equitable, and accessible workplace where every team member feels valued, respected, and supported, and has the opportunity to reach their full potential. We welcome and encourage applications from people with disabilities.
Accommodations are available on request for candidates taking part in all aspects of the selection process. For a confidential inquiry, simply email your recruiter directly or recruitment@bell.ca to make arrangements. If you have questions regarding accessible employment at Bell please email our Diversity & Inclusion Team at inclusion@bell.ca.
Created: Canada, ON, Toronto
#Talent #Indeed #Tech
Bell, one of Canada's Top 100 Employers.