Design Lead, Power Platform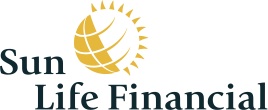 City : Waterloo
Category : Full-time
Industry : Finance
Employer : Sun Life Financial
Vous êtes unique, comme le sont votre parcours, votre expérience et votre façon de voir les choses. Ici, on vous encourage et on vous motive à donner le meilleur de vous-même, et on vous donne les moyens de le faire. Vous travaillerez avec des collègues dynamiques – experts dans leur domaine – qui sont impatients de partager leurs connaissances avec vous. Vous aurez des gestionnaires inspirants qui vous aideront à développer votre potentiel et à atteindre de nouveaux sommets. Chaque jour, vous aurez de nouvelles occasions de rendre la vie de nos Clients plus radieuse – ils sont au cœur de tout ce que nous faisons. Découvrez comment vous pouvez faire une différence dans la vie des gens, des familles, des collectivités – ici et partout dans le monde.
Description de poste:
Design Lead, Power Platform
Digital Business Automation Services is looking for an experienced Microsoft Power Platform expert to join our team in building a world class Power Platform working model to serve the global enterprise. The successful candidate will use their experience in Power Platform development to establish the artifacts and services that will enable the rapid delivery of Templates, Connectors, Flows and Power Apps that bring value to our business units. Working collaboratively with development teams, the candidate will lead a Design Practice that ensures design standards and best practices are followed.
What will you do?
You will be responsible for driving excellence in the Design and Development Practices for Microsoft Power Platform at Sun Life.   
Build out a design and development framework that facilitates the rapid and repeatable delivery of Power Platform Templates, Connectors, Flows and Power Apps. Document best practices, guardrails, and artifacts for design, development, and testing.
Collaborate with the architecture team on the technology governance of Power Platform and solution patterns
Create and lead a Design Hub that will review and approve solution designs and development projects to ensure consistency and continuity with the framework.
Enable development teams by ensuring access and security profiles adhere to Sun Life standards while also meeting the needs of the solution.
Support automation and application development success by mentoring development teams throughout the project lifecycle.
Build and maintain a catalogue of reusable templates, flows, connectors and apps to be used throughout the organization
What do you need to succeed?
Degree in Computer Science, Computer Engineering or equivalent Discipline
7+ years of progressive development experience that includes JavaScript, JSON, TypeScript, C#, HTML, .NET, Microsoft Azure, Microsoft 365, RESTful Web Services, ASP.NET
3+ years of design, implementation and governance experience with Microsoft Power Platform
Expert-level understanding of Power Platform tools and development process
Microsoft Power Platform Solution Architect (PL-600), or Microsoft Power Platform Developer (PL-400) certification with willingness to pursue Solution Architect certification in near-term
Strong understanding of Microsoft Azure Cloud (Tenant and Environment setup and implications), Dataverse, Azure AD, and Azure DevOps
Solid understanding of cyber security implications of citizen development
A curious and continuous learning mind-set to test-and-learn 
Demonstrated experience in developing documentation to support standards and best practices
Experience with leading and mentoring developers with a wide range of skill level and experience
Preferred Skills
Strong leadership skills with the ability to bring opinions, comments and thoughts forward.  Able to drive discussions and meet objectives.
Solid problem-solving skills, ability to work independently as well as being a strong team player.
Strong understanding of process and technical design
Broad knowledge of business problems across functions and domains
Agile project management experience using Scrum
Excellent verbal and written communications skills
Unique Requirements:
This position requires Enhanced Reliability Clearance
What's in it for you?
Great Place to Work® Certified in Canada and the US.
Named 2021 "Best Places to Work" by Glassdoor
Canada Award for Excellence for Mental Health at Work - 2021
Flexible hybrid work model including in-country work-from-home if you prefer. #LI-Remote, or #LI-Hybrid.
Pension, stock and savings programs to help build and enhance your future financial security
Work and professional development that is united by our Purpose: to help Clients and Employees achieve lifetime financial security and live healthier lives
L'échelle du salaire de base est pour l'emplacement principal du poste affiché. Elle peut varier selon l'emplacement du candidat sélectionné et d'autres facteurs. En plus du salaire de base, les employés admissibles de la Financière Sun Life participent à différents programmes de rémunération incitative, dont le montant octroyé est discrétionnaire et dépend du rendement de l'employé et de la compagnie. Certains postes de vente participent à des programmes de rémunération incitative basés sur les résultats de vente individuels ou de groupe. 
Depuis toujours, la diversité et l'intégration sont au cœur des valeurs de la Financière Sun Life. Nous croyons qu'un effectif diversifié ayant des points de vue variés et des idées créatives est avantageux pour nos clients, pour les collectivités où nous exerçons nos activités, ainsi que pour nous tous, en tant que collègues. Nous accueillons avec enthousiasme les candidatures de personnes compétentes provenant de tous les horizons.
Les personnes handicapées ayant besoin de mesures d'adaptation pour présenter leur candidature et celles qui doivent consulter les offres d'emploi sur un support de substitution peuvent envoyer leur demande par courriel à l'adresse 'thebrightside@sunlife.com'.
À la Sun Life, nous voulons créer un environnement de travail flexible où nos employés sont outillés pour donner le meilleur d'eux-mêmes. Nous offrons plusieurs options de travail flexibles selon les exigences du poste et les besoins individuels. N'hésitez pas à en discuter pendant le processus de sélection.
Nous remercions tous les candidats de l'intérêt manifesté pour ce poste. Nous ne communiquerons qu'avec les personnes qui auront été retenues pour passer une entrevue.
Échelle salariale:
80,000/80 000 - 130,400/130 400
Catégorie d'emploi:
Développement d'applications - TI
Fin de l'affichage:
30/03/2023