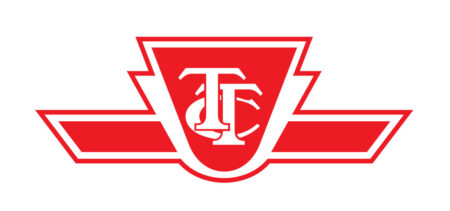 City : Toronto
Category : Design - Electrical, Power & Mechanical
Industry : Public Transportation
Employer : Toronto Transit Commission (TTC)
If you previously applied during the original posting period of April 5, 2022 to April 20, 2022, no need to reapply as all applications will be considered. Thank you.
JOB INFORMATION
Requisition ID: 6387
Number of Vacancies: View on TTC website
Department: Engineering (20000108) - Design - Electrical, Power & Mechanical (30000234)
Salary Information: View on TTC website
Pay Scale Group: 9SA
Employment Type: View on TTC website
Weekly Hours: View on TTC website Off Days: View on TTC website Shift: View on TTC website
Posted On: September 19, 2022
Last Day to Apply: September 30, 2022
Reports to: View on TTC website
The Toronto Transit Commission (TTC) is North America's third largest transit system and has been recognized as one of the top places to work in the GTA. Guided by a forward-thinking strategic plan, the TTC's vision is to be a transit system that makes Toronto proud. The TTC's recruitment efforts are directly aligned to its mission of providing "a reliable, efficient, and integrated bus, streetcar and subway system that draws its high standards of customer care from our rich traditions of safety, service and courtesy."
General Accountability
Provides expertise in relation to engineering work associated with the design, operations, maintenance and rehabilitation of TTC's systems and components for dc traction power distribution network and all types of transit structures and facilities and subway or LRT, maintenance facilities and surface structures; provides engineering support and guidance to operational maintenance staff on a 24-hour basis; takes professional responsibility for engineering work as required by the Professional Engineers of Ontario (PEO).
Key Job Functions
• Preparing conceptual and final dc traction power distribution network and related substation engineering designs for transit related structures e.g. Subway or LRT and maintenance facilities
• Establishing concepts for dc traction power distribution network and related substation systems to meet identified criteria established by user groups and other engineering disciplines
• Performing analysis and design calculations to verify that final designs conform to all current codes and standards such as the Ontario Building Code, the Ontario Electrical Safety Code, and the TTC Design Manual
• Providing sketches and marked drawings for Design Draftspersons
• Reviewing and approving/signing design drawings prepared by Design Draftspersons or Consultants for technical content
• Assisting to prepare standard drawings, and performing field reviews and shop drawing reviews
• Representing the section on development reviews
• Reviewing and signing contract documents ready for bid and construction
• Preparing/presenting various reports and recommendations related to the work
• Responsible for treating passengers and/or employees with respect and dignity and ensuring the needs of passengers or employees with disabilities are accommodated and/or addressed (if applicable and within your area of responsibility) in accordance with the Ontario Human Rights Code and Related Orders so that they can fully benefit from the TTC as a service-provider and an employer
• Participation in the TTC Customer Service Ambassador Program.
Skills
Use office technology, software and applications
Apply analytical skills
Communicate in a variety of mediums
Plan and organize activities / projects to meet section and organizational goals
Apply the principles and practices of quality assurance
Demonstrate specialized expertise and knowledge in the assigned field
Education and Experience
• Completion of a university degree in electrical engineering specializing in power systems, combined with several years of directly related experience in a multidisciplinary design environment
• Registration as a licensed Professional Engineer in the Province of Ontario
Additional Requirements
• In-depth knowledge of electrical engineering principles related to dc traction power distribution network and related substation services, methods and practices for the design and construction of dc power distribution for major transit facilities such as traction power substations, carhouses, storage yards or other structures of similar size and function
• Design expertise of equipment and systems including transformers, AC/DC switchgear, rectifier transformers, rectifiers, emergency power, DC traction power and high voltage AC substation equipment, etc.;
• Comprehensive working knowledge of applicable codes and standards such as the Ontario Electrical Safety Code, Ontario Building Code, Canadian standards association, Occupational Health & Safety Act, etc.;
• Sound judgement plus excellent technical, analytical, problem solving, interpersonal, verbal communication and engineering report writing skills
• Computer literate with a strong knowledge of personal computers and software applications related to the work
• A valid Province of Ontario Class "G" Driver's license and access to a vehicle
• Must have or rapidly acquire a comprehensive knowledge of the Ontario Human Rights Code and Related Orders including disability accommodation and accessibility requirements pertaining to passengers and employees.

The TTC is committed to upholding the values of equity, diversity, anti-racism and inclusion in the delivery of its services and in its workplaces. The TTC is committed to fostering a diverse workforce that is representative of the communities it serves at all levels of the organization, and supports an inclusive environment where diverse employee and community perspectives and experiences bring value to the organization. The TTC encourages applications from all applicants, including members of groups with historical and/or current barriers to equity, including but not limited to, Indigenous, Black and racialized groups, people with disabilities, women and people from the LGBTQ(IA+) community. The TTC values and supports an inclusive and barrier-free recruitment and selection process. Accommodations for applicants are available upon request throughout the recruitment and selection process, including for those who identify as having a disability. Please contact Human Resources – Talent Management at (416) 393-4570. Any information received related to an accommodation will be addressed confidentially.
The TTC's policy prohibits relatives of current TTC employees from being hired, assigned, transferred or promoted into positions, where there is a conflict of interest due to a relationship. Should you be selected for an interview, you will be required to disclose the name, relationship and position of any relative who is a current TTC employee.
Note: All TTC Employees are required to be fully vaccinated as a precondition of employment in accordance with TTC's Mandatory Vaccination Policy
We thank all applicants for their interest but advise only those selected for an interview will be contacted.