DEPUTY CHIEF INFORMATION SECURITY OFFICER (Toronto, ON, CA, M5V 3C9)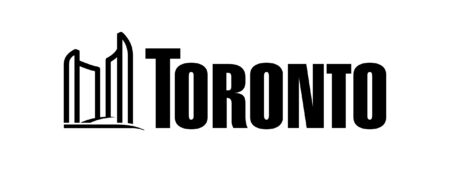 City : Toronto
Category :
Industry : Government
Employer : City of Toronto
Job ID: 38430
Division & Section: Office of the CISO, Cyber Operations
Work Location: METRO HALL, 55 John Street
Job Type & Duration: Full-time, 1 permanent vacancy
Salary: $180,971.00-$226,188.00, TM5233, and wage grade 11
Shift Information: Monday to Friday, 35 hours per week 
Affiliation: Non-Union
Number of Positions Open: 1 
Posting Period: 23-MAY-2023 to 06-JUN-2023
 
Deputy CISO, Cyber Operations
Seeking strategically and tactically a savvy cybersecurity executive with niche skillsets to play a mission-critical role to help the City of Toronto, Canada's largest municipality, become a global leader in urban cyber innovation.
About the City of Toronto
Toronto is home to more than 2.9 million people whose diversity and experiences make this great city Canada's leading economic engine and one of the world's most diverse and livable cities. As the fourth largest city in North America, Toronto is a global leader in technology, finance, film, music, culture and innovation, and consistently places at the top of international rankings due to investments championed by its government, residents and businesses.
As Canada's financial and business capital, the City of Toronto is seeking an innovative, proven cyber leader to join our dynamic team. Help build a leading practice cyber organization that will be responsive in meeting the needs of our 240+ different lines of business involving more than 20,000 staff at 600+ sites.
About the Role
Reporting to the Chief Information Security Officer (CISO), the Deputy CISO, Cyber Operations will lead and oversee cybersecurity operations sections, and the development of technical security systems collaborating with all segments of the organization to prevent and detect threats and protect municipal assets. You will provide direct leadership to three sections of the division, responsible for Application and Cloud Security, Governance Risk and Compliance, and Cyber Business Assurance.
As a strategic cybersecurity leader within the Office of the CISO, you will provide executive leadership on critical technical areas including Cyber Risk Treatment Plans, Identity Access Management Assessments, Threat Risk Assessments, Digital Identities,  Security Assessments, and Cloud Access & Protection.
Leveraging your Cyber Security  background in information systems as well as executive management, you're well equipped to establish annual and long-range security and compliance goals, review internal processes to identify potential opportunities for improvement, and develop and implement policies and programs that make changes to overall business performance based on long-term needs. You will also oversee the establishment and maintenance of financial and management information and control systems and administer the sections' annual budget.
Working closely with the CISO, you will lead the development of proactive cyber strategies, programs, standards and initiatives while conducting risk assessments to detect and prevent risks to the organization's digital assets ensuring strategic goals are met and benefits are realized. As an inclusive leader and savvy communicator with executive presence, you believe in collaboration to build trust, engagement and awareness by establishing relationships with stakeholders and partners while upholding the highest standards of ethics, integrity and accountability.
You will be a recognized leader who champions the implementation of innovative ideas to continuously improve the City's cyber posture by recommending strategies to effectively manage and implement changes, identifying emerging cyber risks and developing both mitigation plans and solutions that are flexible and responsive to projects, initiatives and needs.
An influential leader, you keep up to date on cyber standards and regulations and changing laws and regulations, and are adept at providing strategic advice, expertise, and consultation to all levels of internal and external stakeholders. You have the ability to interpret complex technology solutions and cyber-related concepts for a broad range of technical and non-technical stakeholders in an intelligent, articulate, and persuasive manner.
This high-impact executive role calls for a strong balance of business acumen and in-depth technology knowledge commensurate with having achieved a chief level in information security, including a recent experience leading a cybersecurity organization as the highest-ranking information security leader. With a bachelor's degree or combination of bachelors and master's degree, you are a champion of best practices in cybersecurity, and lifelong learner, you also bring an impressive track record of professional success and the cyber credentials to match. These could include any combination of the following or comparable certifications:
CISA: Certified Information Systems Auditor

CISM: Certified Information Security Manager

GSLC: GIAC Security Leadership

CCISO: Certified Chief Information Security Officer

CGEIT: Certified in the Governance of Enterprise IT

CISSP: Certified Information Systems Security Professional

CISSP-ISSMP: Information Systems Security Management Professional
Equity, Diversity and Inclusion
The City is an equal opportunity employer, dedicated to creating a workplace culture of inclusiveness that reflects the diverse residents that we serve. Learn more about the City's commitment to employment equity.
Accommodation
The City of Toronto is committed to creating an accessible and inclusive organization. We are committed to providing barrier-free and accessible employment practices in compliance with the Accessibility for Ontarians with Disabilities Act (AODA). Should you require Code-protected accommodation through any stage of the recruitment process, please make them known when contacted and we will work with you to meet your needs. Disability-related accommodation during the application process is available upon request. Learn more about the City's Hiring Policies and Accommodation Process.